Alderhaus Im Ally Cat BS CL1 A 0:0 Z 0:0 EXC.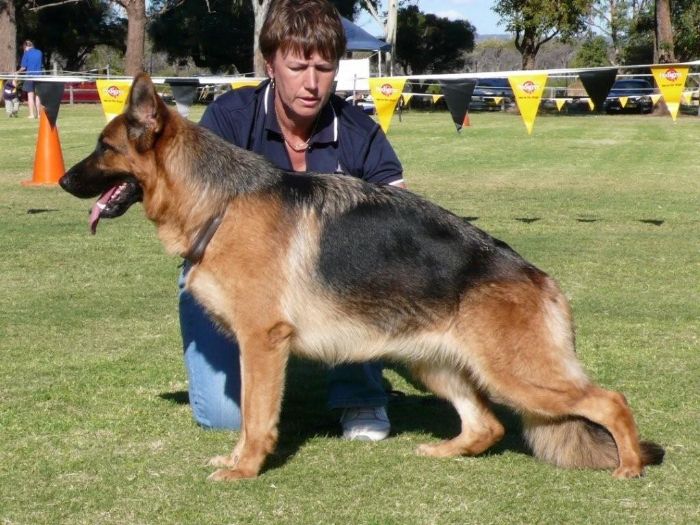 Photo: Alderhaus IM Ally Cat
*Alderhaus Im Ally Cat (DOB 9.9.2005) Multi Excellent. Sired by Orpheus & a great grand daughter of Kazan
Ally has A Stamp 0-0 & Z Stamp 0-0

placed 4th Minor Puppy Bitch 2006 National

2nd Puppy Bitch Main Breed Exhibition 2006

graded Excellent at the 2009 National.
Now owned by Darkknight Kennels
S: Orpheus von der Kräuterwiese

S: Vantor von Batu
S: Ursus von Batu
D: Ziwa von Batu
D:Isi von der Kräuterwiese
S: Iwan vom Lechtal
D: Flora von der Kräuterwiese
D: Jentol Annas Venita
S: Triumphs Kazan
S: Triumphs Gucci
D: Triumphs Amy
D: Sterbach Reckless
S: Dorsten Monte Cito
D: Sterbach Justyn Style
Welcome to my Photo Album.
Click each link to view larger photo.
Contact Details
Penny Alder
Forrestdale, PERTH WA Australia
Ph: (08) 9397 0535
Email: [email protected]

Quality German Shepherd Dog Breeders since 1972