Cerrah Pennies From Heaven ("Angel")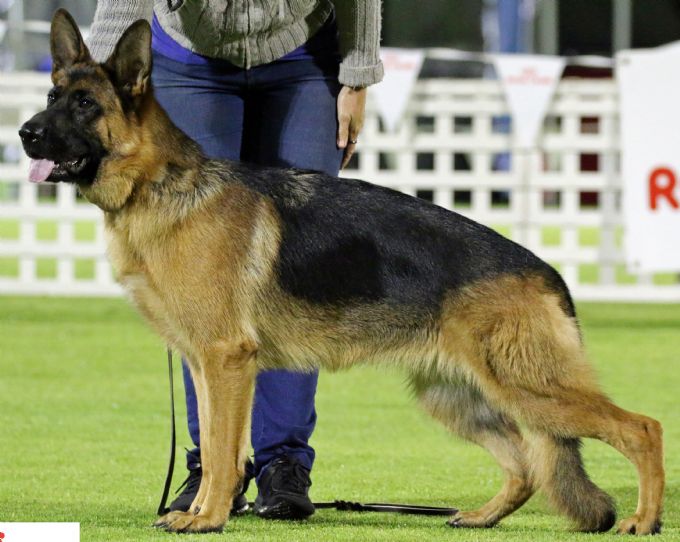 We purchased Angel as a 9 week old pup from a relatively new breeder Sarah Muco. We are very fortunate to have this very high quality female.
Angel has been shown 5 times from 25/8/18 until 1st March 2019 for:
2 Firsts, 1 Second and 2 Thirds, including Best Puppy in Group at the Western Classic All Breeds Show on 2nd March 2019 under judge from Sweden.
Photos of Angel at this show at 10 months on 2.3.19.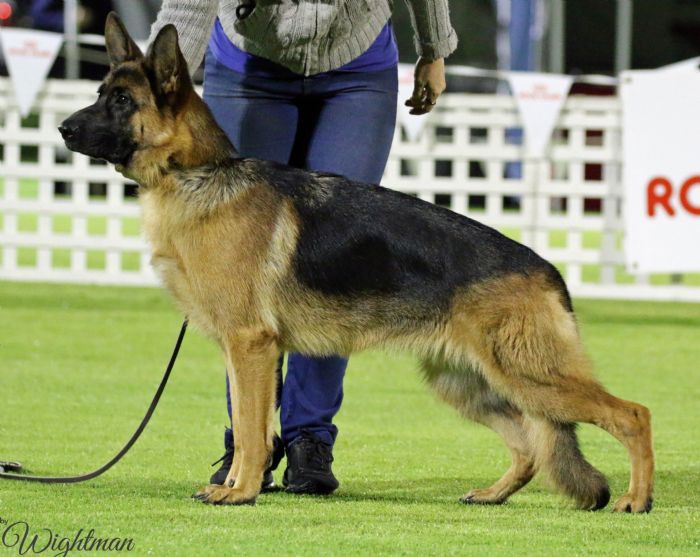 Angel's sire is Show Champion "Volscaro Lenton Brae" (Indy) Below
Indy is a very multi talented dog and succeeds in various apsects of show, obedience and tracking.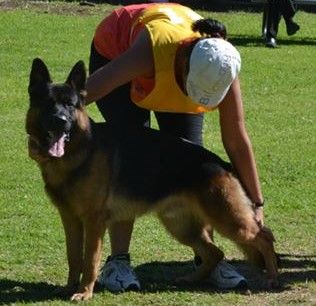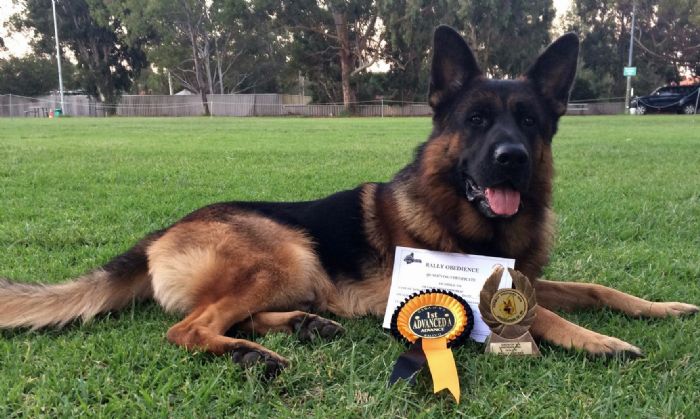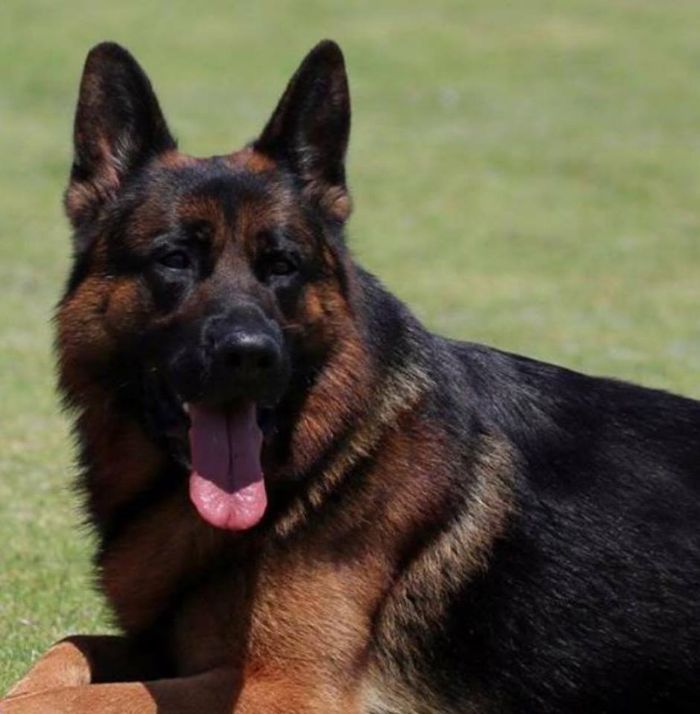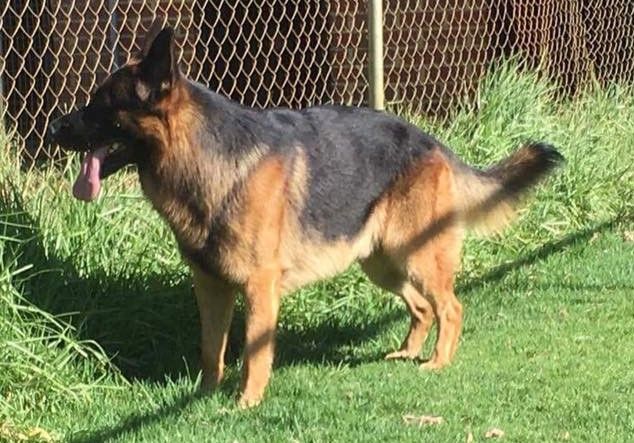 Below: Angel's paternal grand sire is Show Champion "Seigen Suris Alfie". Alfie has been one of the top show dogs and one of the best producing sires in WA.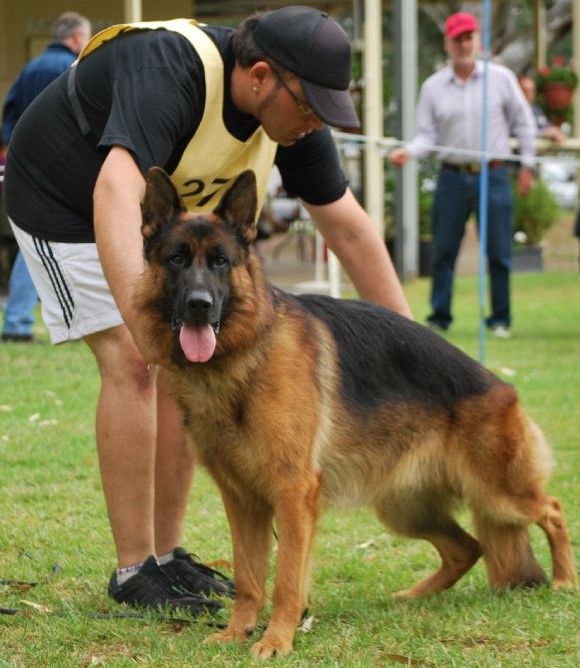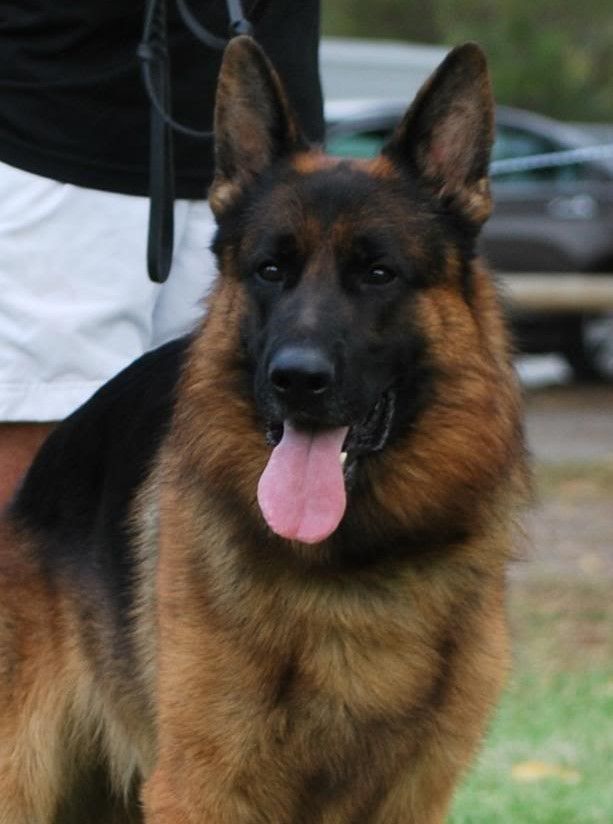 Below: Angel's maternal grand sire is "Homer von Amasis" who we imported from Italy in 2012 when 14 mths.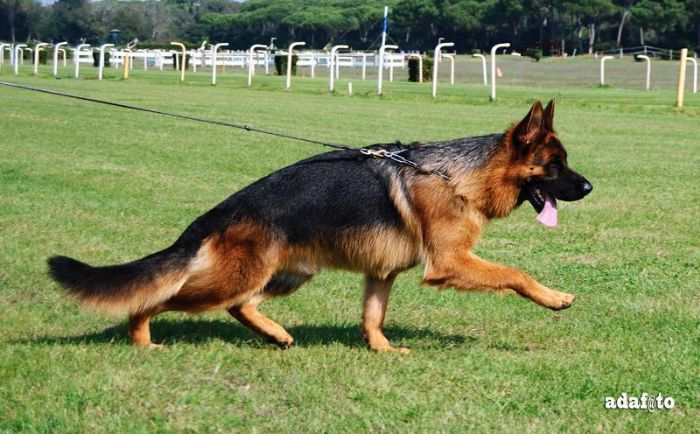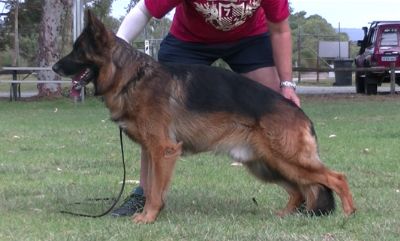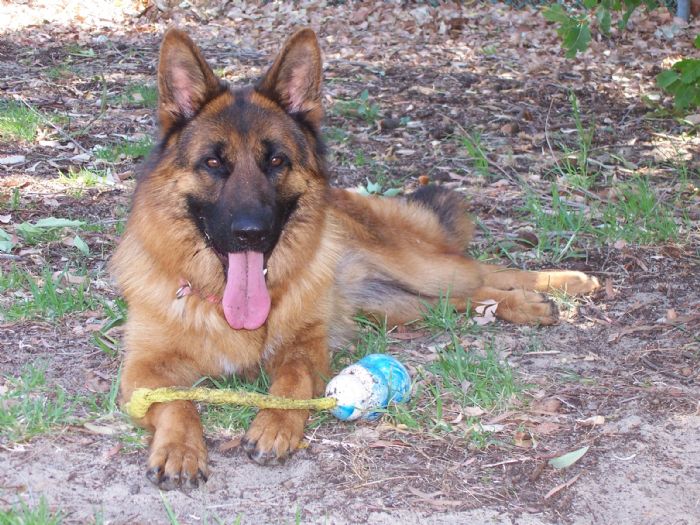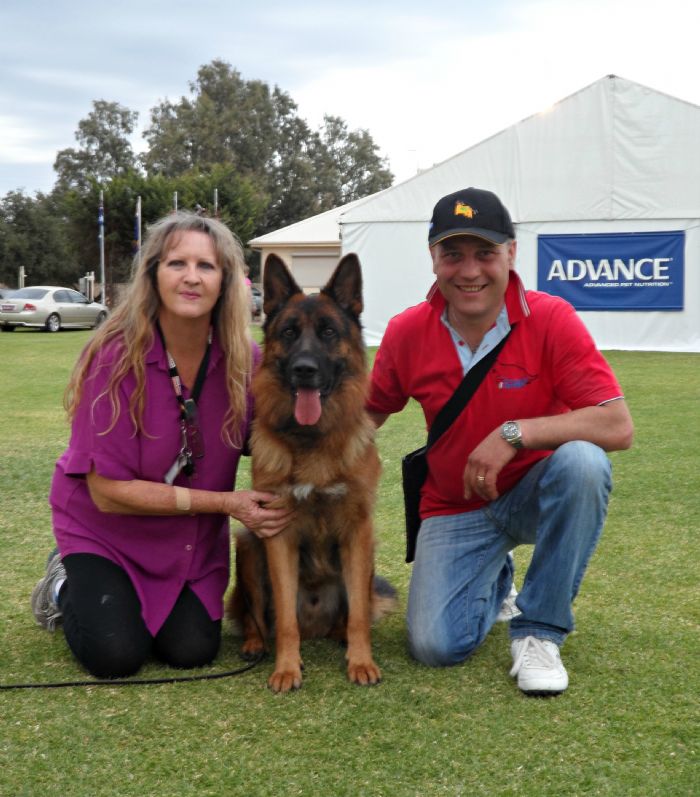 Homer was 4th place in a large class at the 2013 National Show in Adelaide. He was consitently palced in the top 3 in his class througout his show career.
Contact Details
Penny Alder
Forrestdale, PERTH WA Australia
Ph: (08) 9397 0535
Email: [email protected]

Quality German Shepherd Dog Breeders since 1972