Puppy Sales & Litters Due
Sub-links for this page
THIS PAGE LAST UPDATED 3/9/2023.
Magnificent male puppy for sale! See below for info & photos
MOST BREEDERS HAVE WAITING LISTS. IT'S ALMOST IMPOSSIBLE TO BUY A PUPPY FROM ME UNLESS YOU PRE BOOK AND PAY A DEPOSIT. PERTH PUPPY PRICES RANGE FROM ABOUT $3,000 - $5,000. MOST OF MY PUPPIES ARE SPOKEN FOR BEFORE THEY ARE BORN. PLEASE MAKE SURE THE PUPPY YOU BUY IS FROM A REGISTERED BREEDER WITH DOGSWEST.
*************************************************************************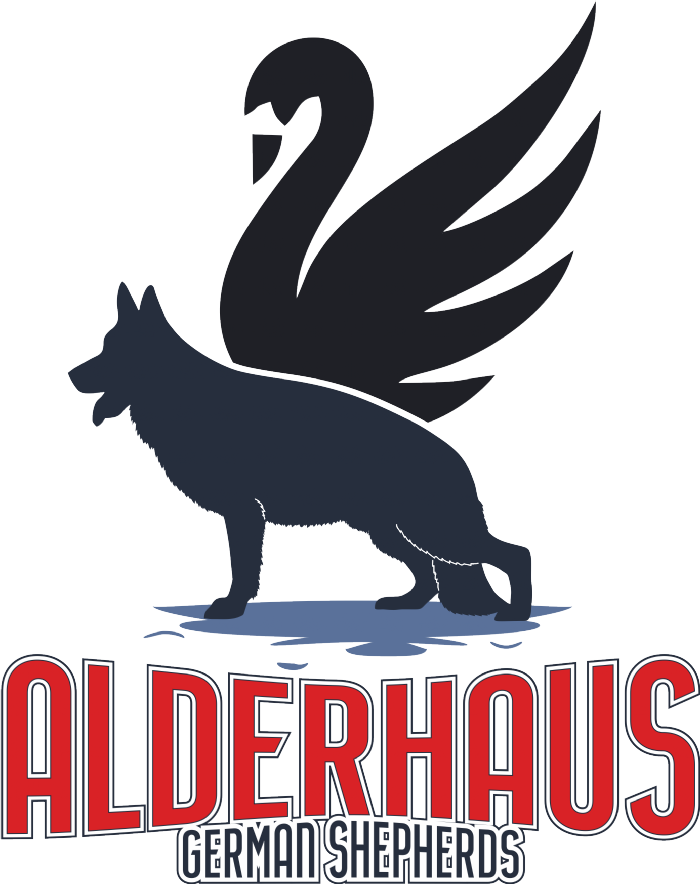 QUALITY BREEDING AND SUCCESS DOESN'T HAPPEN BY ACCIDENT
ALDERHAUS KENNELS. Winner of 2 GOLD, 3 SILVER & 1 Bronze National medals.
The only breeder in WA who has ever won this many National medals.
Breeder since 1972.
Breeder of quality German Shepherds since I was 18. Have now bred over 200 litters.
We have imported 16 breeding males from overseas since 1999, including 7 males since late 2015 at an enormous cost.
(16 imports for one breeder would be close to a record in Aust.)
The only breeders EVER to have imported a Long Stock Coat VA show graded male into Australia.
Awarded "TOP BREEDER WA 2007" by the German Shepherd Dog Assoc WA
WA'S LONGEST REGISTERED BREEDER OF GERMAN SHEPHERDS.
VERY DEDICATED BREEDER WHO HAS DEVOTED MY LIFE TO SHOWING AND BREEDING. I'M A LONGTIME REGISTERED BREEDER
*********************************************************************
EXCITING NEWS! LITTER BORN ON 9th JULY.
3 males & 1 female.
STUNNING MALE PUPPY FOR SALE! BE QUICK. First time advertised 3/9/23. Ready for loving home!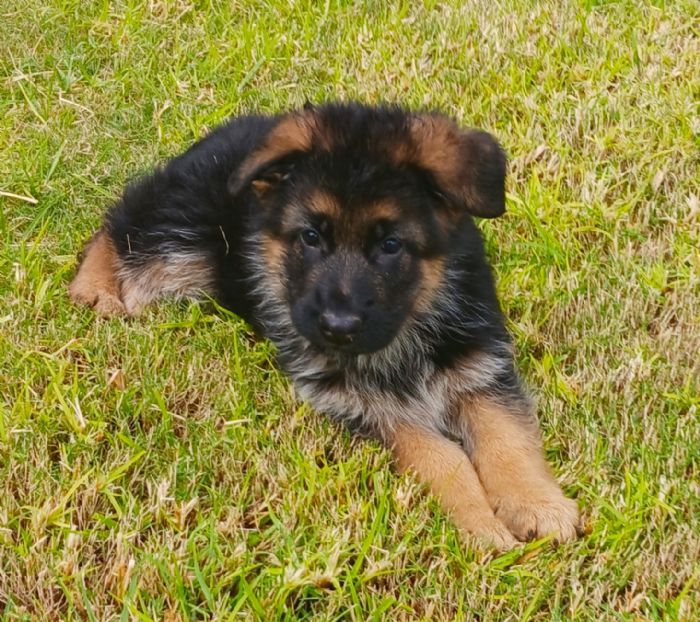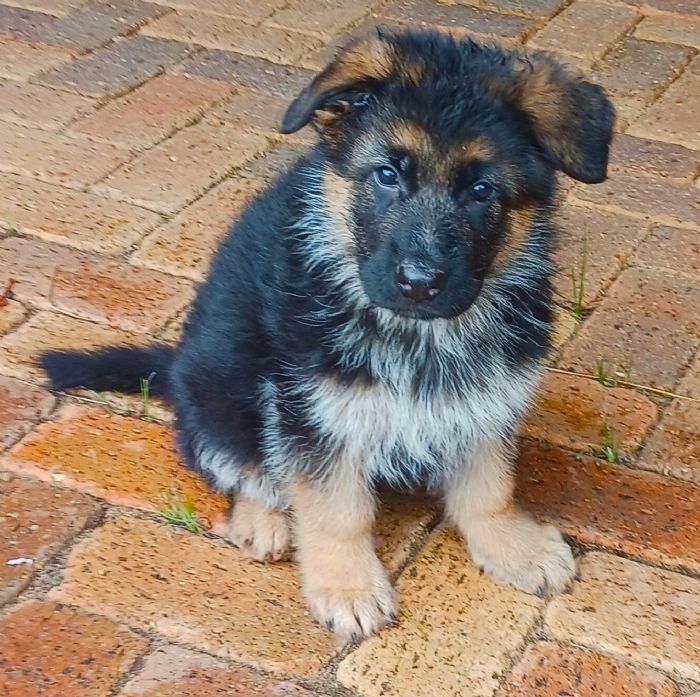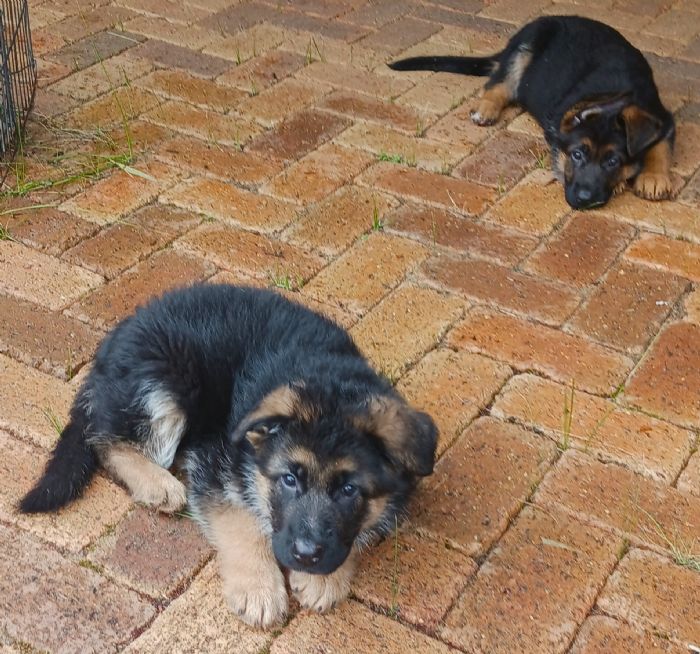 Male puppy for sale Male for sale, front
His gold colour is much better than it appears in these photos. He's a big boned, very glamorous puppy, and is big for his age. This litter is very high quality. I'm willing to arrange payment terms to the right applicant if required. Take puppy now, with substantial part payment, and pay off. As I'm keeping 2 pups, I would like this boy to go to a loving home as soon as possible. He's a stunner!
Our puppies are $5,000 each. A $500 deposit is required to get on my waiting list for my next litter later this year.
Our beautiful "Daysy" (Alderhaus Happy Days) is the mother of this magnificent male puppy, 8 weeks 3/9/23. Ready for loving home now that I've decided what male to keep for showing. I'm also keeping the only girl for showing.
My previous litter was born on 30th Sept last year.
My puppies are raised in my house and monitored very carefully around the clock so they have the best start in life. They go outside onto the large paved veranda, from about 4 weeks of age, where there is a very large grassed yard for them to run and play, weather permitting. They sleep inside at night. They are used to seeing other dogs coming and going, as well as well as my house cat "Kit Cat", who likes to sit near the puppy pen and watch them! This was Daysy's first litter. Her mother "Angel" is our top show and breeding bitch, see below. Angel is the puppies grand mother. She won her class on 26th Sept under a judge from Sydney. She was also awarded second best female. She is not a young show bitch, and is now 5 and a half but she usually gets placed in the top 3 in her class. She is outstanding quality.
The father of Daysy's litter is our magnificant. very gentle, loving male "Salvatore" (pet name Simba) who I imported from Germany in October 2020. Simba's sister "Samira" recently won her class at the Spanish German Shepherd Specialty Show. Simba's stunning mother "Lila" is one fo the world's top winning bitches and has won in 4 countries and was 2nd in Germany at the German Shepherd world show a few years ago.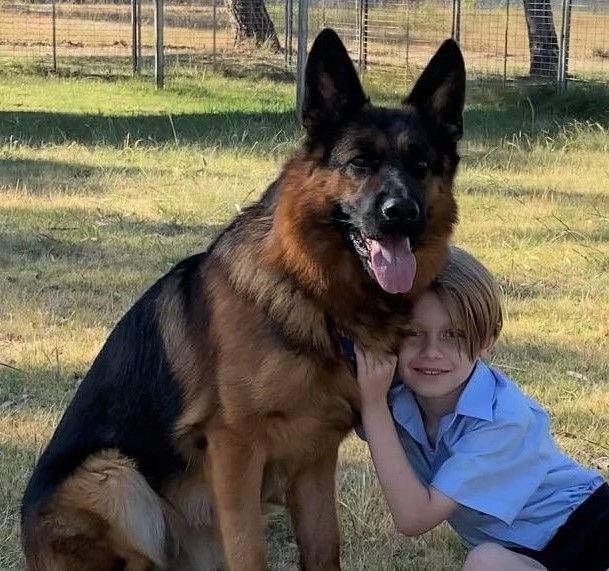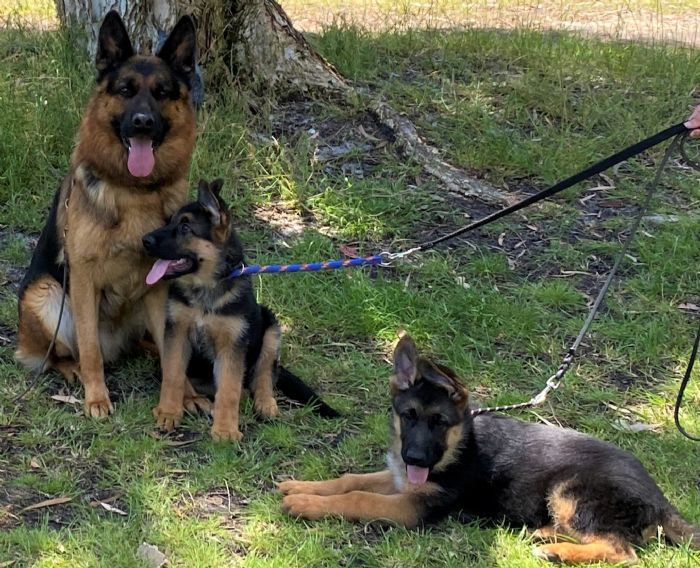 Simba & friend Oct 2020 Simba & 2 of his sons in 2021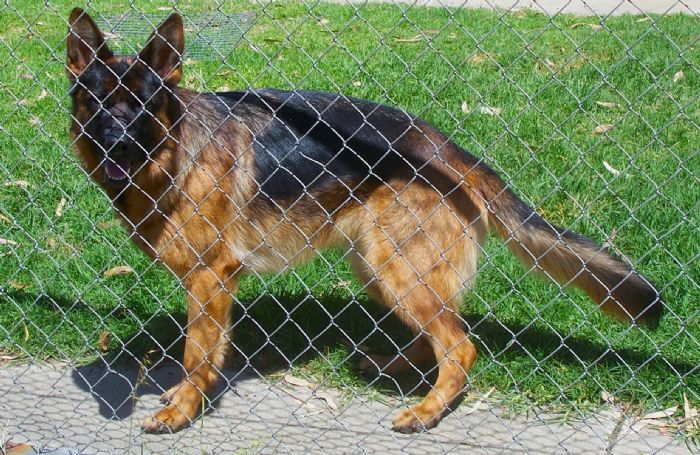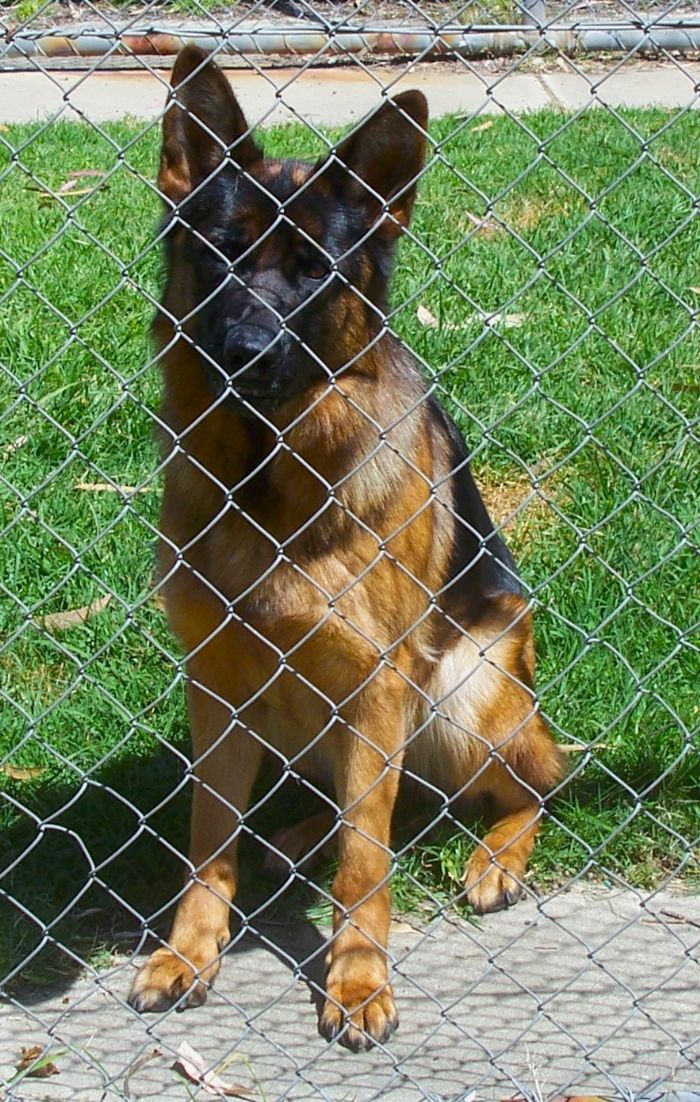 Daysy Daysy
************************************************************************************
OUR LAST LITTER, "ANGEL'S" LITTER, BORN 30/9/22.
3 males & 5 females. Photos taken when babies only a few hours old.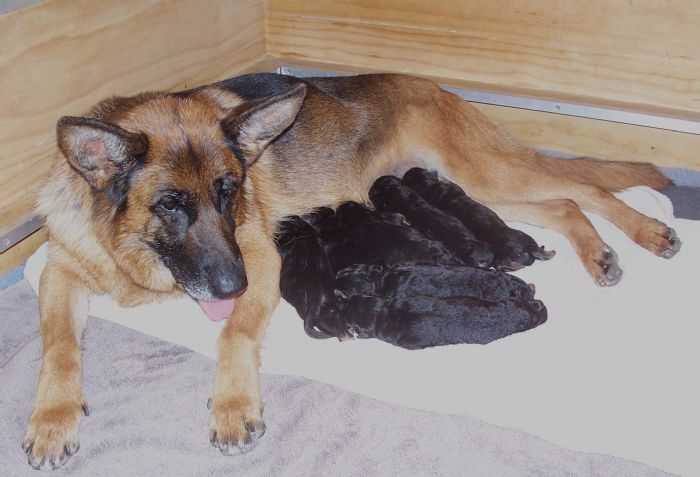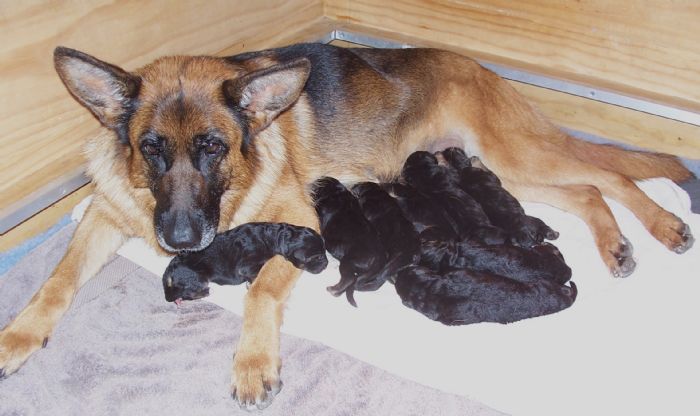 Angel is still feeling the effects from the anaesthetic after the caesarean and her ears are not usually like this.
"Angel" our beautiful top show and breeding bitch was again mated to our stunning German import "Salvatore", due to the beautiful high quality puppies from her first sired litter by him, born in April 2021. I've had a break from breeding for 12 months, and this is my next exciting litter. Angel has had previous litters so far, and I've kept a female from both litters.
Our puppy price remains at $5,000.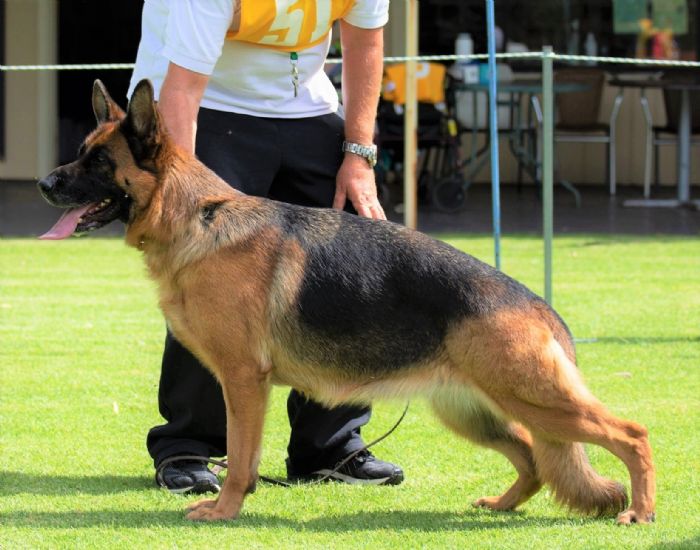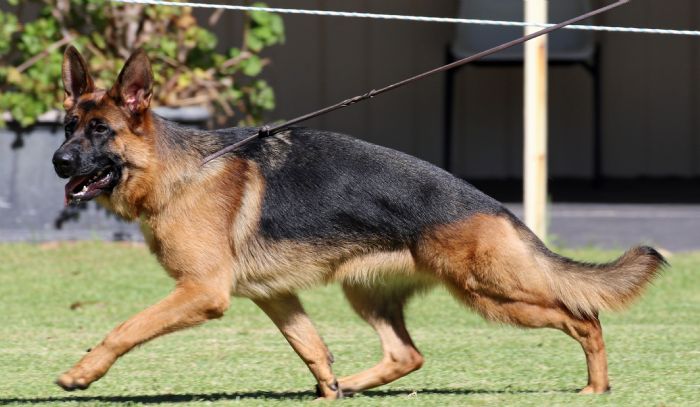 Angel above. She is usually placed in the top 3 in her class at shows. She has many Excellent show gradings from local and Eastern States German Shepherd specialty judges. Angel is a very strong substantial female and is well coloured with a dark face and has an impeccable nature. And she is a fantastic mother.
******************************************************************************
IMPORTANT INFORMATION
Dogswest CODE OF ETHICS state that all members are now obliged to put their membership number in any ads. Fraudulent ads are being placed by non members, puppy farmers or back yard breeders. The aim is to discourage people buying from "backyard breeders" and non registered breeders. Anyone without an official Dogswest membership number is NOT a registered breeder and are not bound by any code of ethics. My DogsWA Membership Number - 6007222770
Please contact Dogswest on email: [email protected] or phone them on 9455 1188 to verify my membership. NOTE. Some unethical non registered breeders are using registered breeders membership numbers! You need to confirm with Dogswest that the membership number matches the name.
***************************************************************************************************************************
Some of our beautiful puppies from different litters born in 2021, sired by "Salvatore".
This is Kally below at 5 mths. She is the puppy below in the group of 4 pups at the front of photo. Kally was 3rd place at our show of the year on 24th Oct out of a huge class of 10 puppies.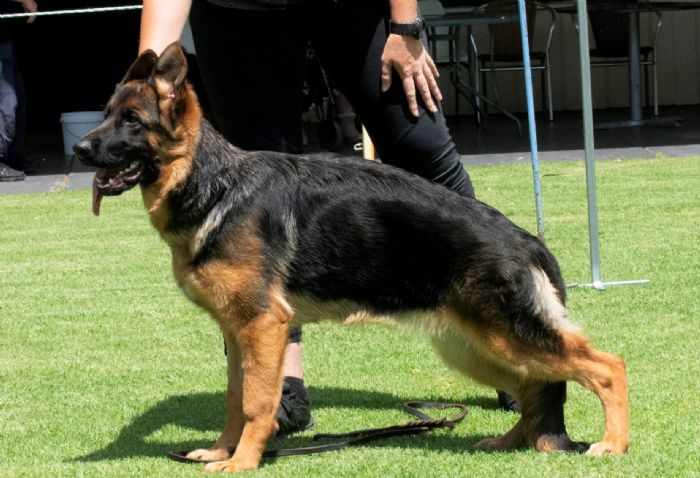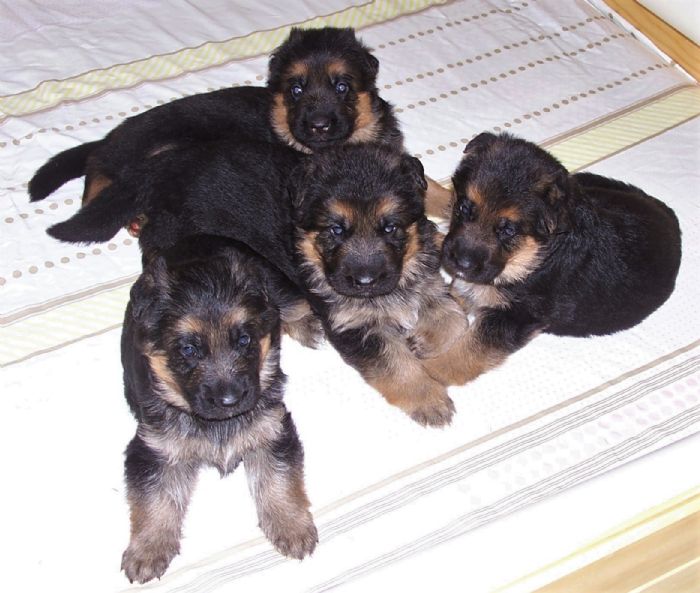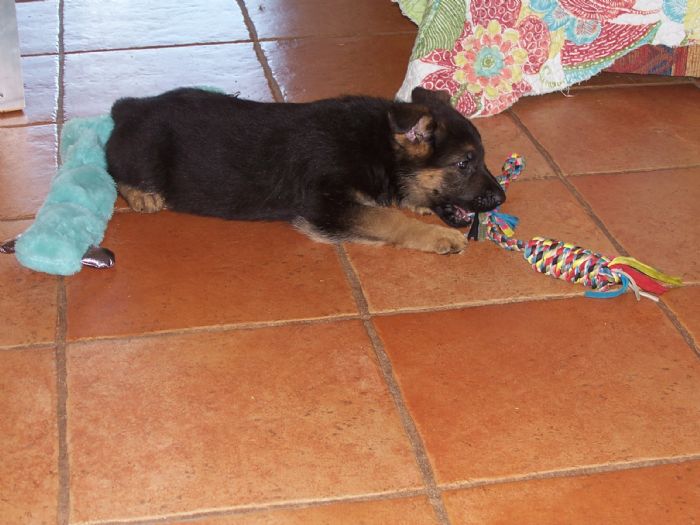 Mother of above litter is Groovy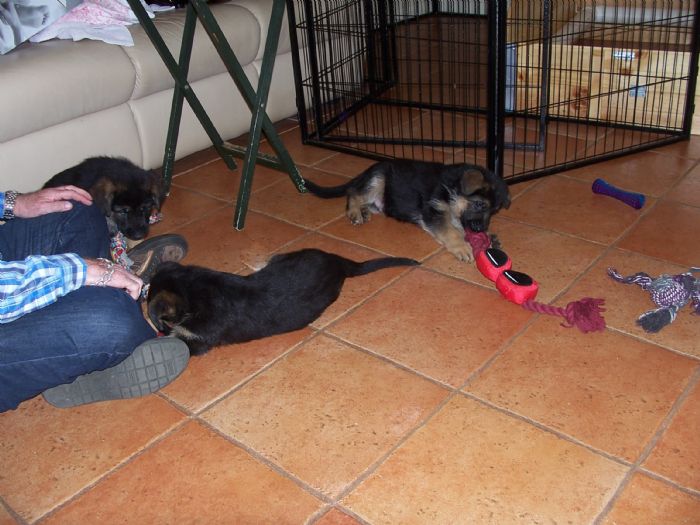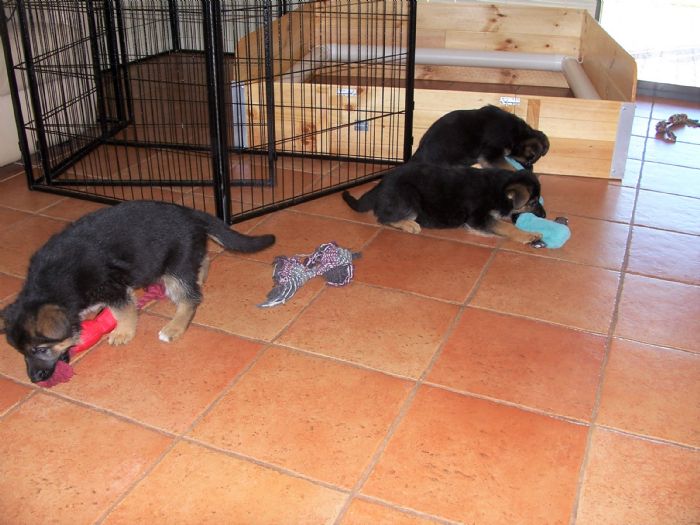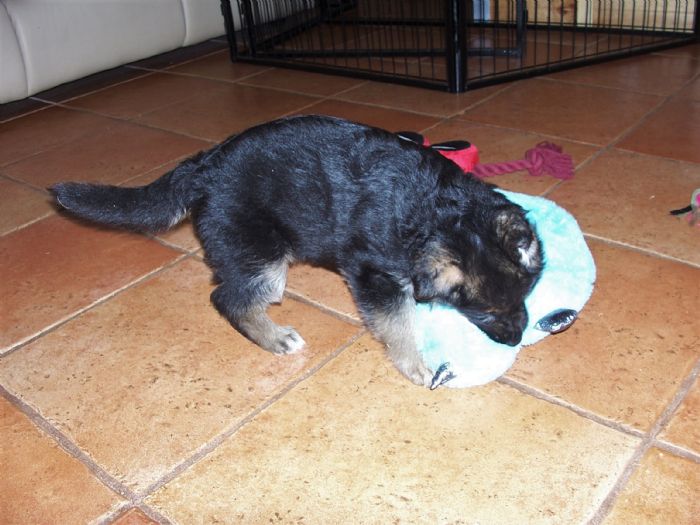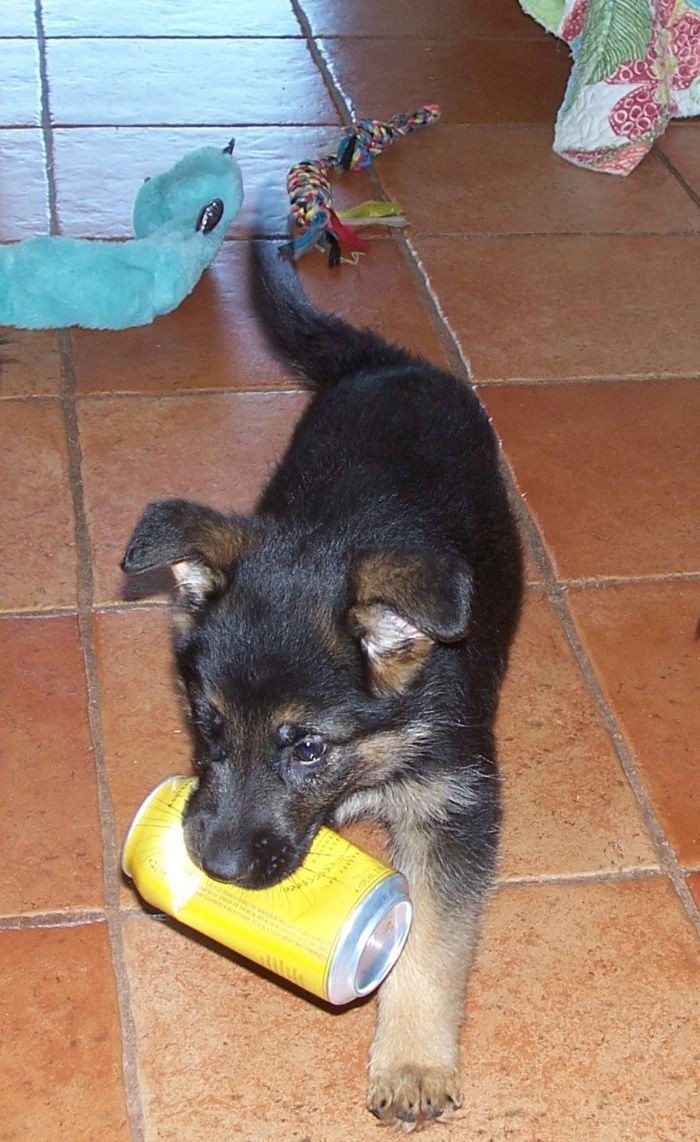 Above, Kally at 6 wks, mother is Groovy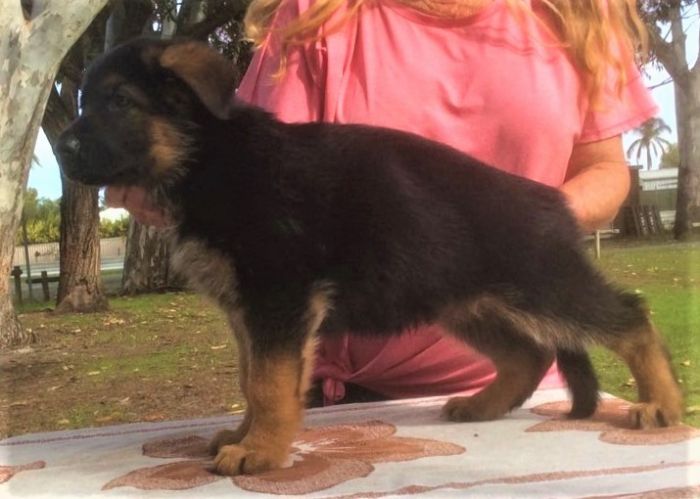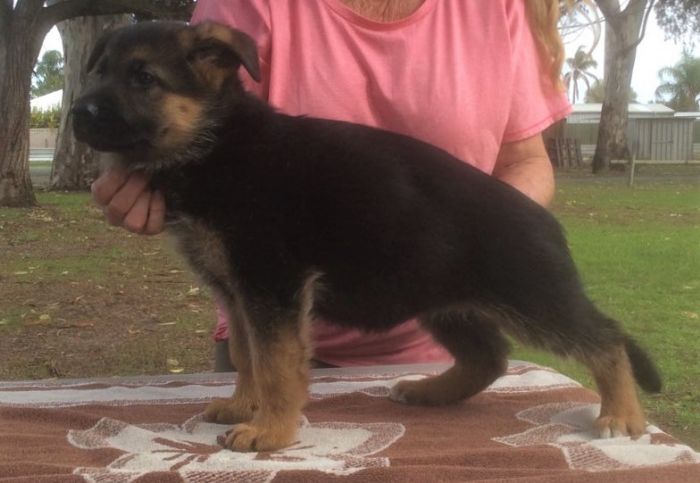 Above male Johnny Above, the female Jada we're keeping
Mother of above 2 pups is Angel.
****************************************************************************************************
Our beautiful "Crystal" was mated to Salvatore on 26th May.
OUR BEAUTIFUL CRYSTAL HAD A LITTER BORN 24th JULY, 3 males & 4 females.
Below. Crystal's babies at 7 days, on 31.7.21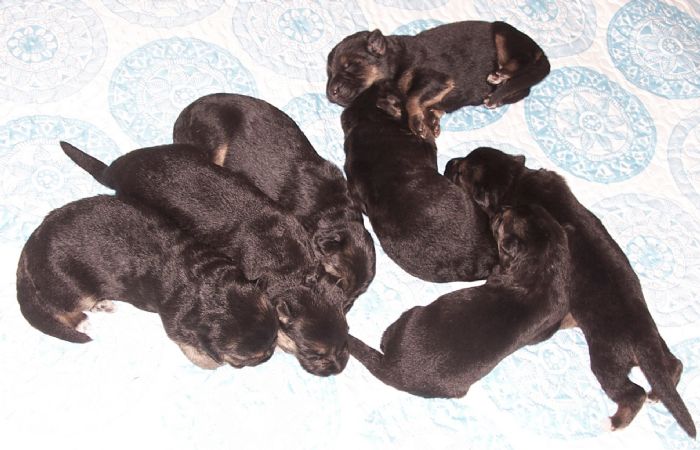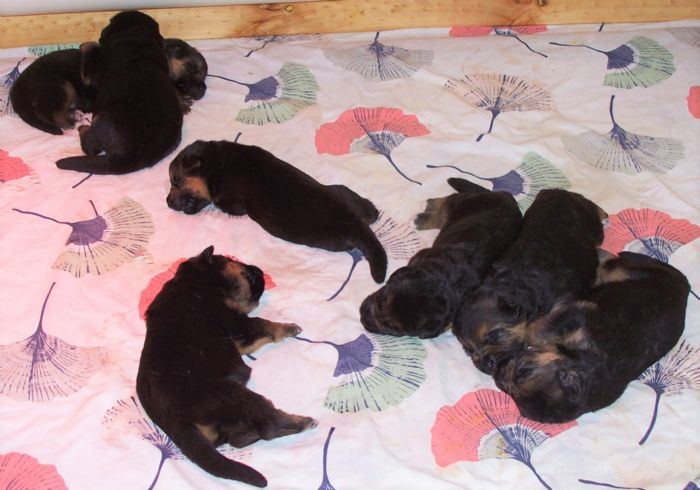 Above, Crystal's babies 14 days old, on 7.8.21

Above, Crystal's babies 18 days old, 11.8.21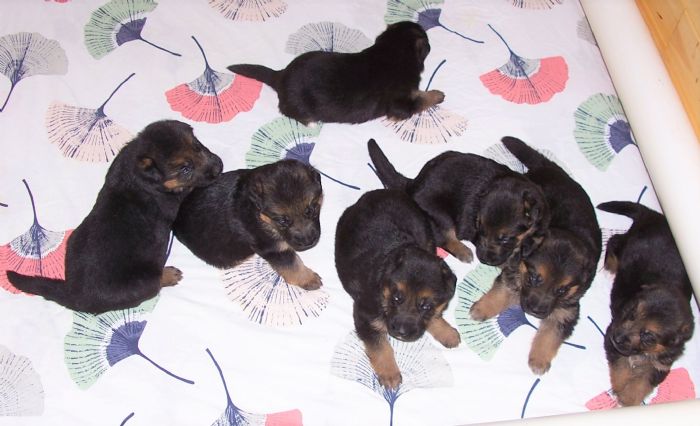 Above, Crystal's babies 21 days old, 14.8.21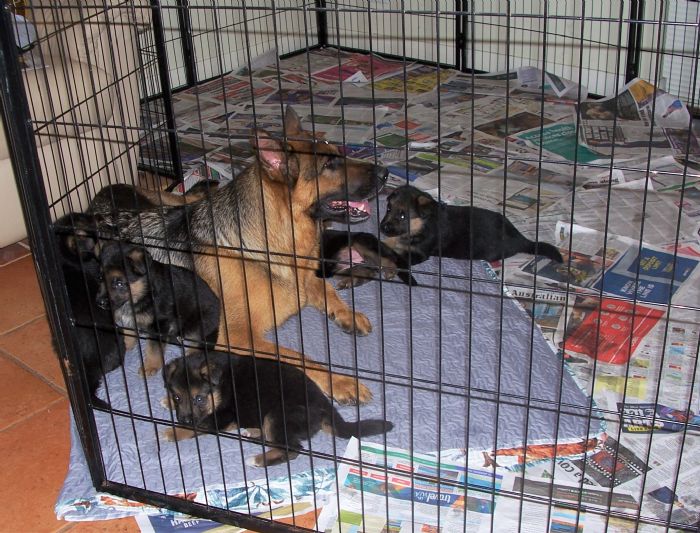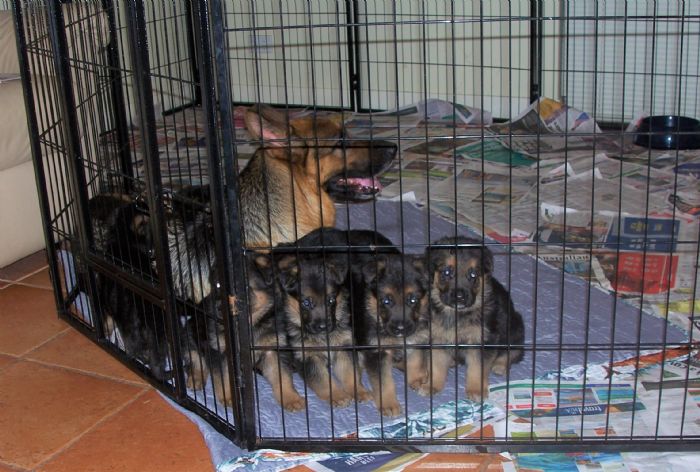 Above, Crystal's babies 4wks & 3 days old, 24.8.21.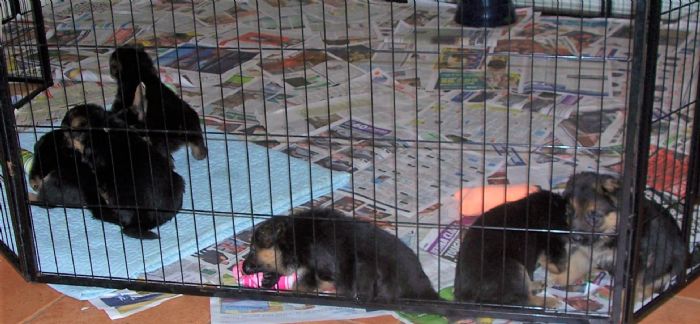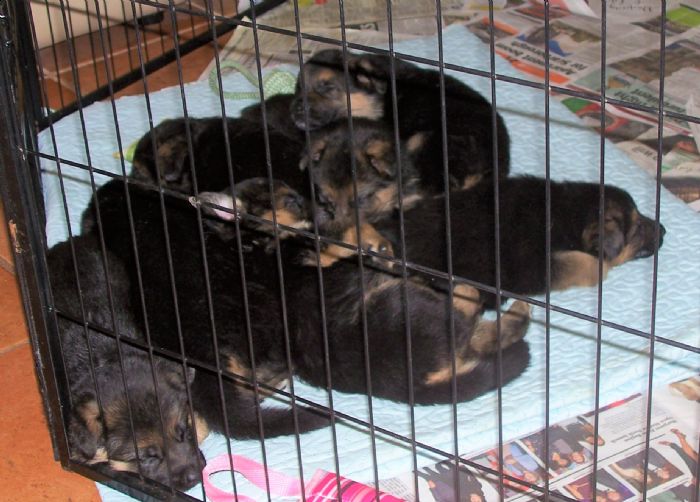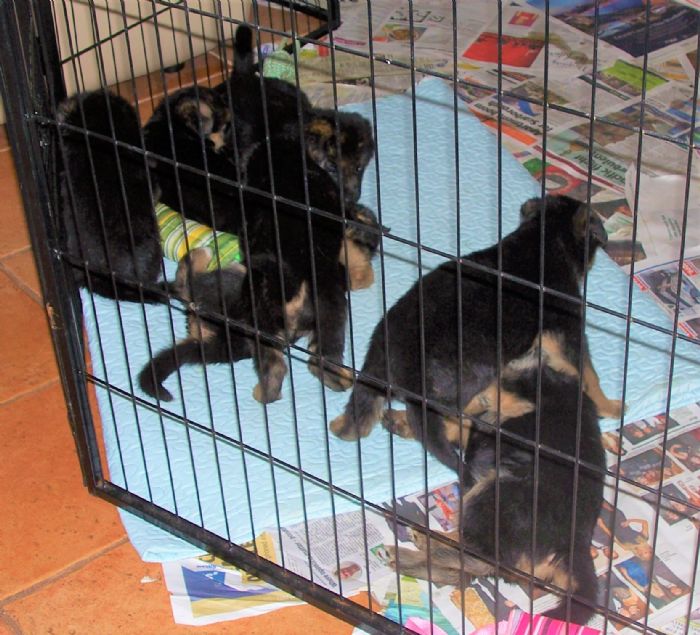 Above 4 photos, 27.8.21. Crystal's babies 4 wks & 6 days old
Crystal was a great first time mother, very calm and attentive to her babies. They were beautiful plump babies.
We're very excited about this very special litter as the maternal grand sire is our magnifient LABO who was the 3rd best male in the world (in Germany) in 2014 and the 4th best male in 2015. And the National Gold medal winner in Sydney in 2016. Sadly he is no longer with us and passed away as a 12 yr old.
We have kept Lola, one of Crystal's female pups for showing.
Crystal below. Puppies born 24th July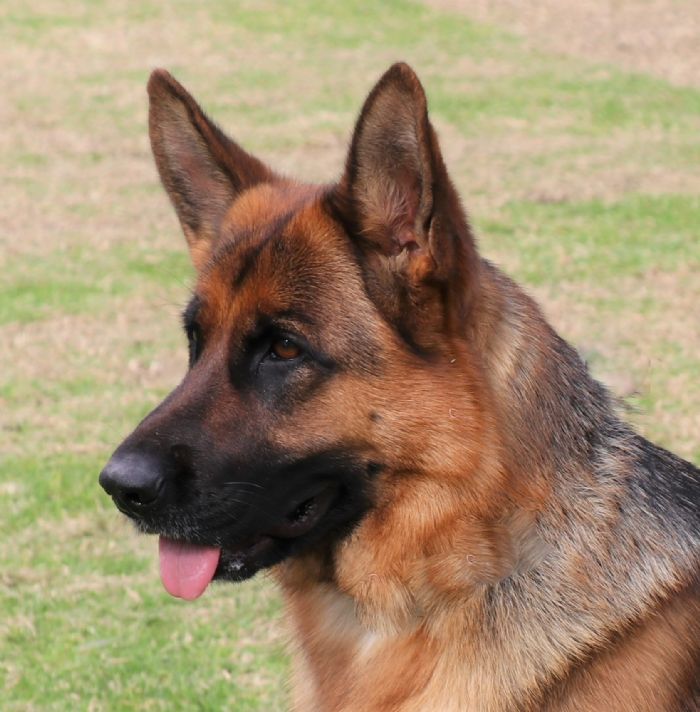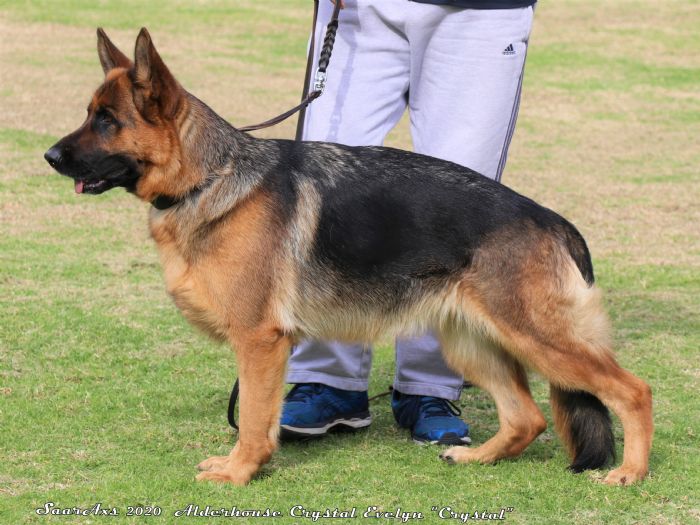 Zoe below. Puppies born 6th August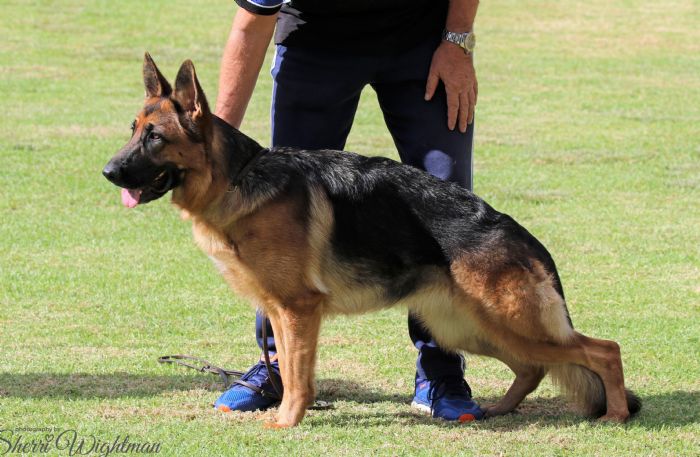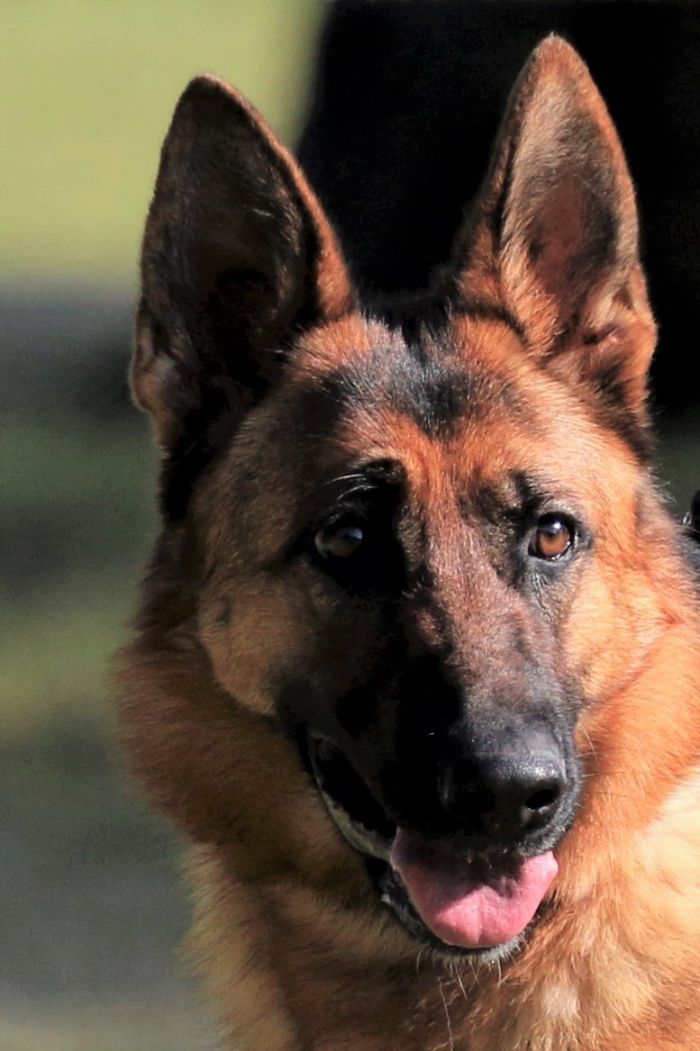 "Zoe" was mated to Salvatore on 10th June.
*** Zoe's beautiful babies were born on 6th August! 5 males & 4 females. All going well at the moment. Zoe is a brilliant mother.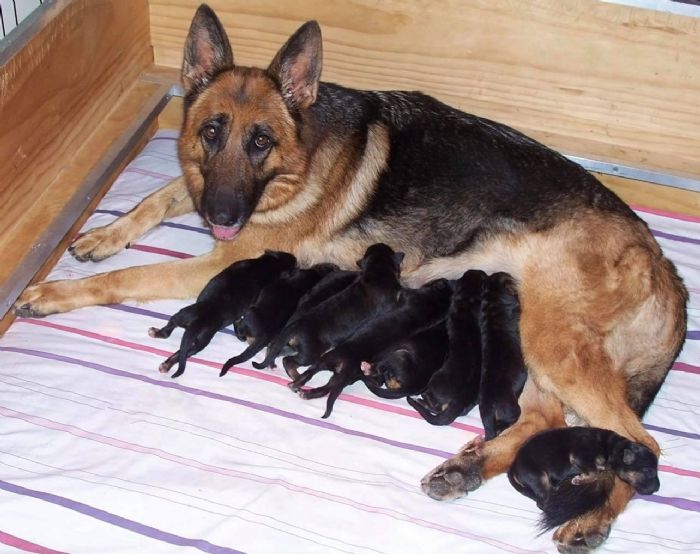 Above. Zoe and babies 2 days old, 8.8.21. Quiet and content babies!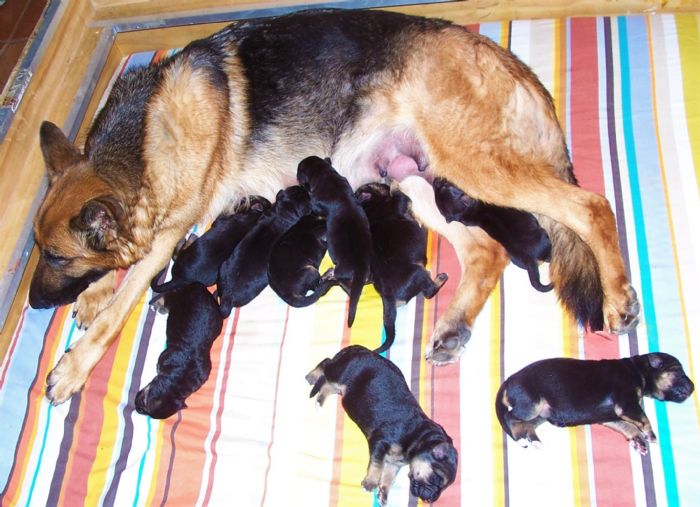 Above, Zoe & babies 3 days old, 9.8.21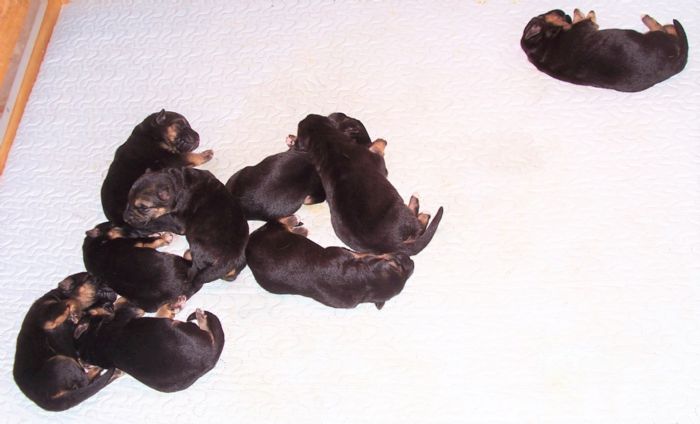 Above, Zoe's babies 5 days old, 11.8.21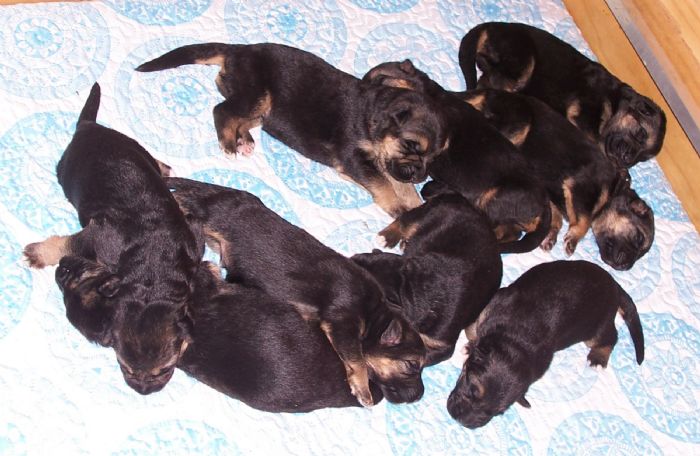 Above, Zoe's babies 8 days old, 14.8.21, looking beautiful!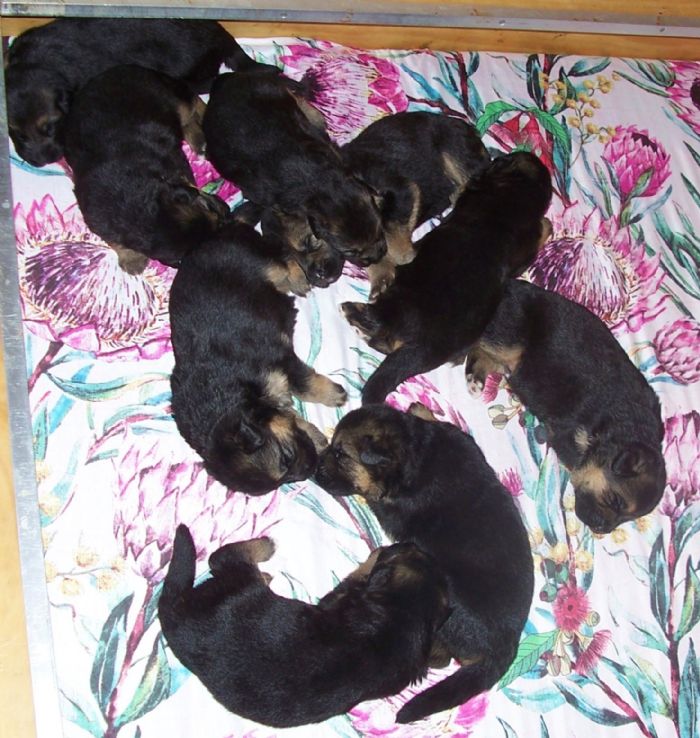 Above: 24.8.21. Zoe's babies 2 wks & 4 days old. Their eyes are now open and they are getting a little more active, but they sleep a lot at this age. They have big strong heads and are big for their age. I'm very happy with these babies. They are growing so fast and are very plump. Zoe's milk is excellent quality.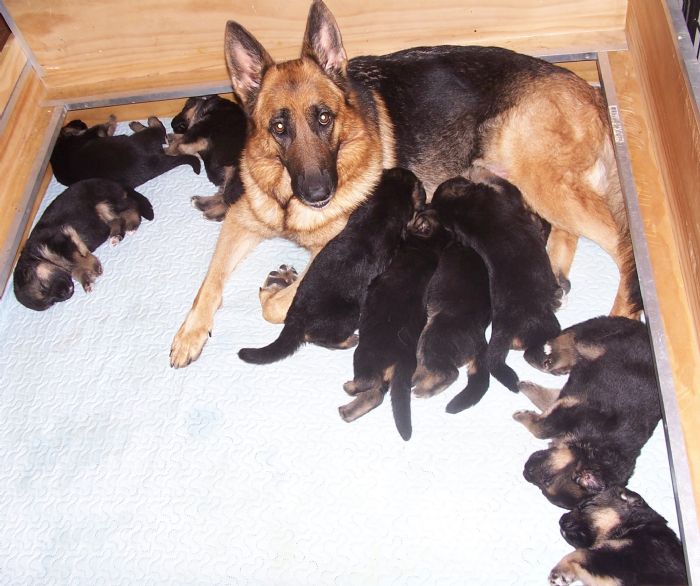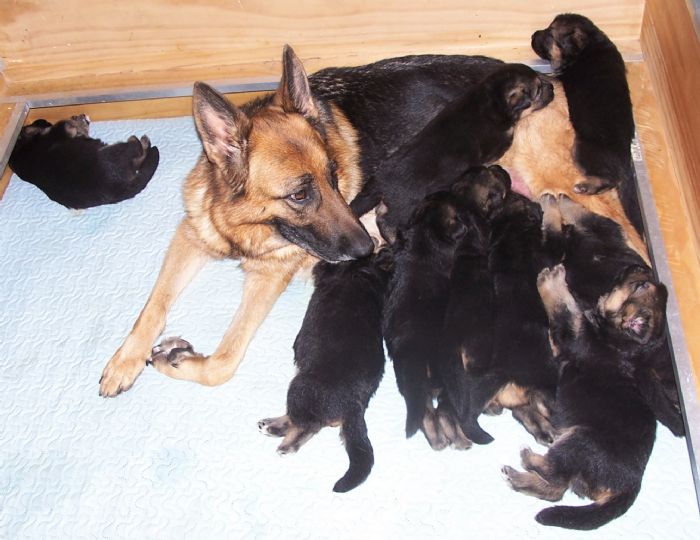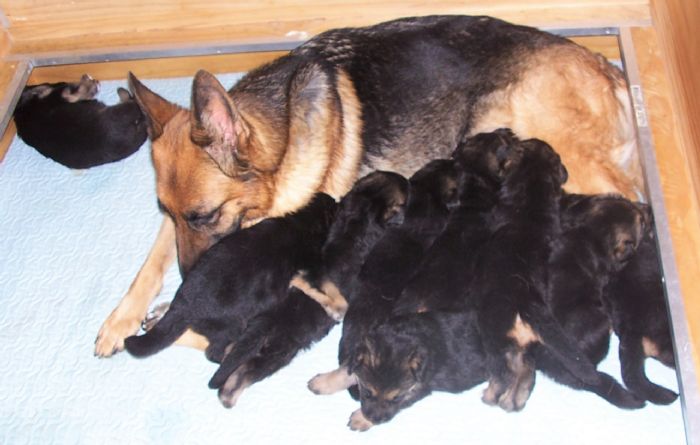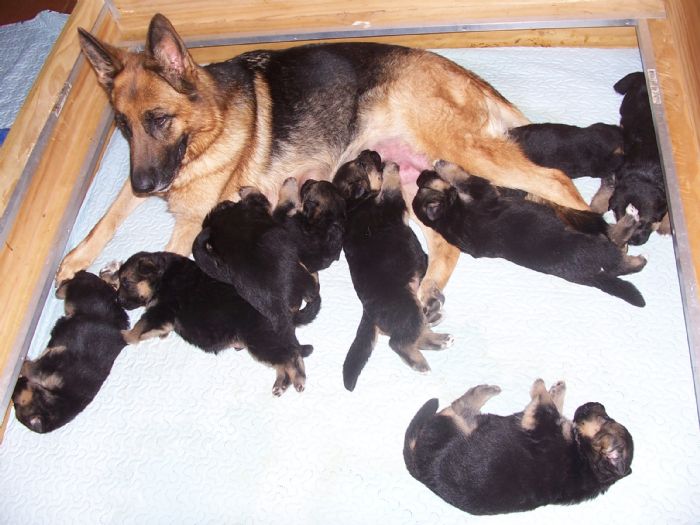 Above 4 photos, 28.8.21. Zoe & babies 3 wks & 1 day old. The babies are thriving and are big for their age with strong heads. She is an excellent mother. Babies will be starting on puppy food very soon. The mother's milk will only sustain puppies for so long when it's a big litter.
***********************************************************************************************************
At 27 days, on 2.9.21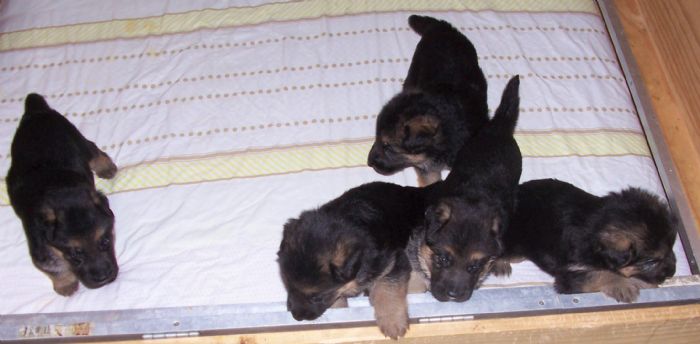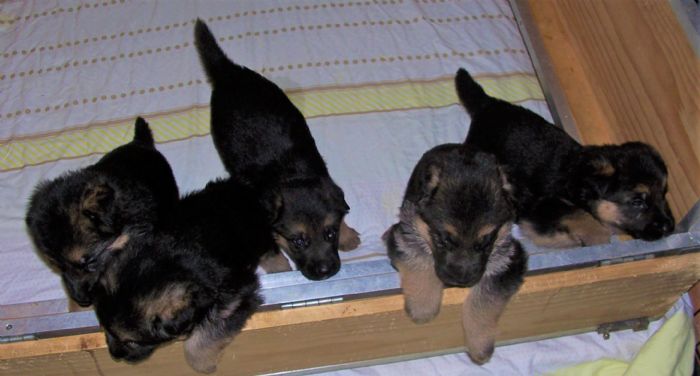 Above 2 photos, 2.9.21, Zoe's babies 4 wks tomorrow. The 5 males.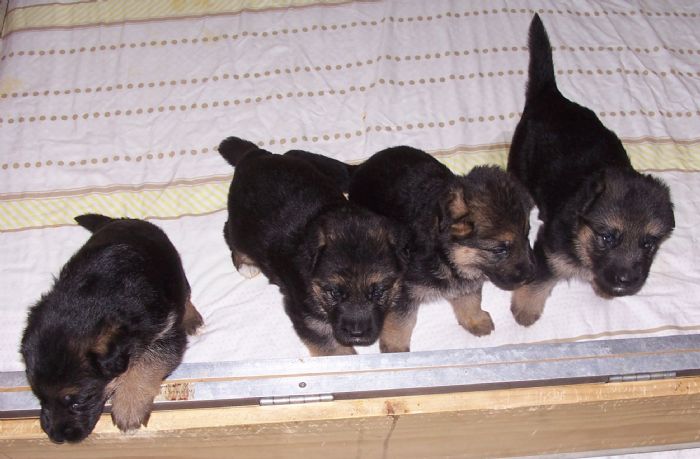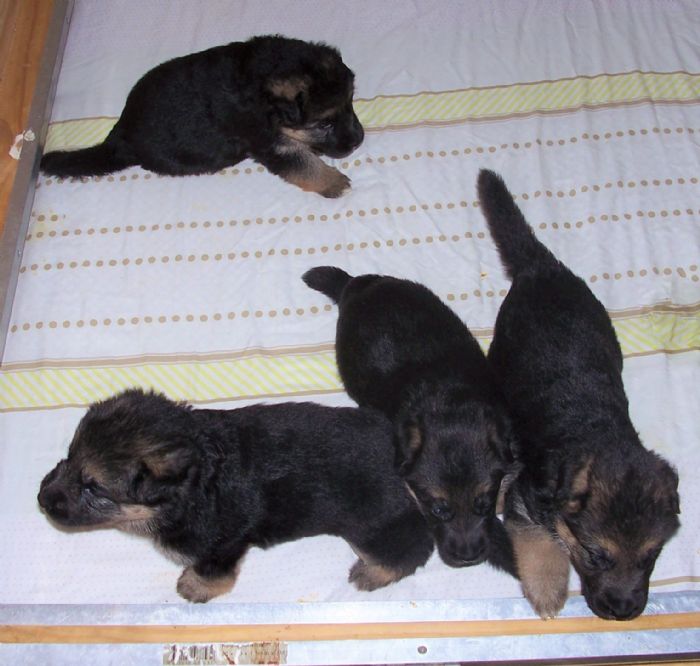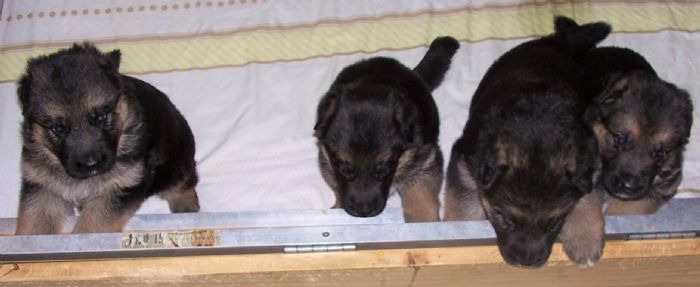 Above 3 photos, 2.9.21, the 4 females.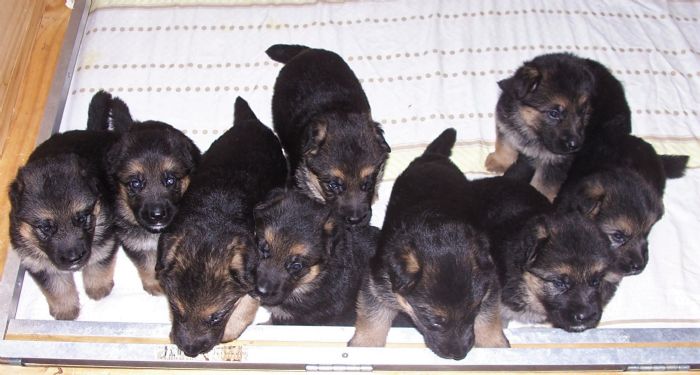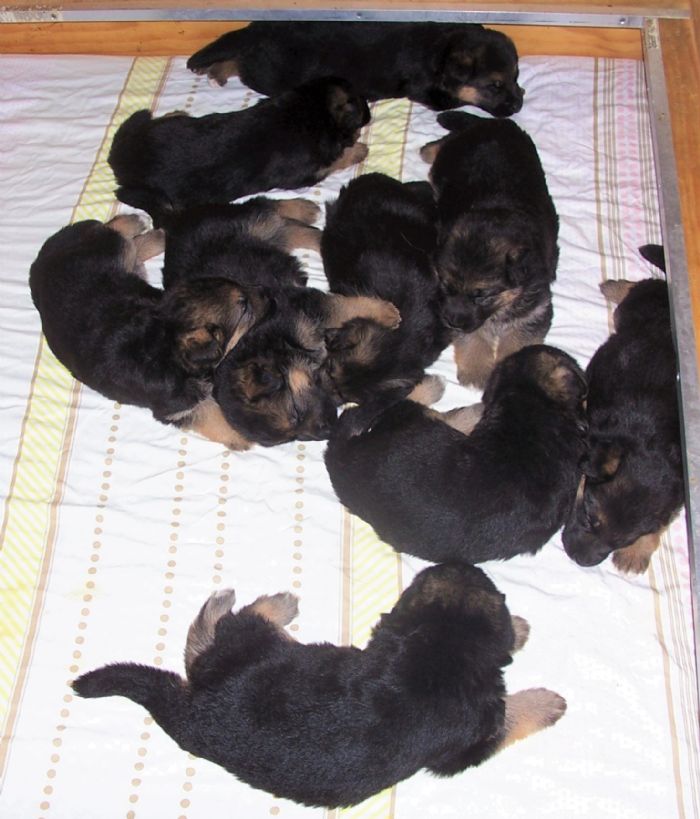 Above 2 photos, 2.9.21, all 9 babies together. At 27 days.
UPDATE: 4.9.21. Zoe's babies are 4 wks and 1 day old today. They had their first meal tonight, at midnight! They wouldn't settle so it was time to start them on special canned puppy food & puppy milk. The mother's milk can only sustain them for so long. The babies ate from the bowls on their own and I didn't have to hand feed them which was good as that can get very messy! Dog breeders don't have "regular" hours like most people! We do what has to be done when it needs doing. Feeding the mothers or taking the mothers to the toilet at 1 or 2am is normal. Now it's time to change the bedding in the puppy box, at 12.25 in the morning. Then time to feed Zoe her last meal until morning and take her out to the toilet again. And I have Crystal's 7 babies to look after, they are 6 wks today. Plus I have 9 other dogs incuding Zoe. Hopefully this explains why I don't have time for puppy buyers to visit at the moment.
****************************************************************************************************************
Crystal and Zoe are very high quality show bitches and both have official hip and elbow passes through the National German Shepherd Dog Council scheme. Crystal's sire is LABO and Zoe's sire is DESTROYER, 2 males we imported from Europe in 2015. See further down for info and photos of them. They will be the grand fathers of these litters.
Puppies will be ready for homes mid September for Crystal's puppies and the first week in October for Zoe's puppies.
Our puppies are raised in our house and are handled daily, and played with daily once old enough.
**********************************************************************************************
SALVATORE BELOW.
THE FATHER OF OUR LITTERS FOR 2021.
Salvatore below in photos (imported by us from Germany in Oct 2020) Videos available on request.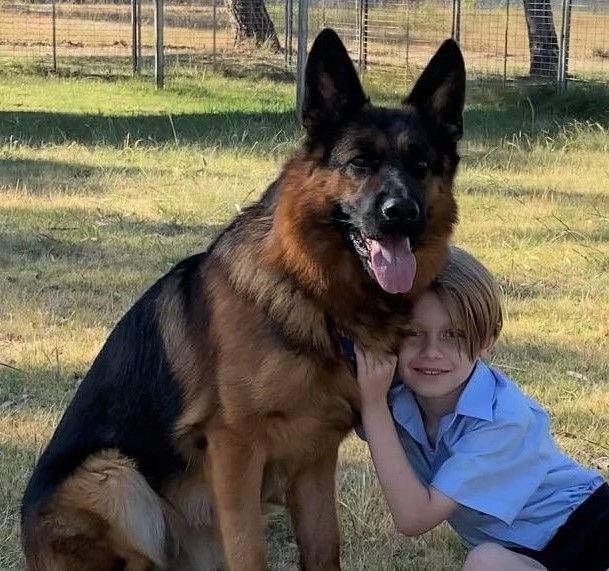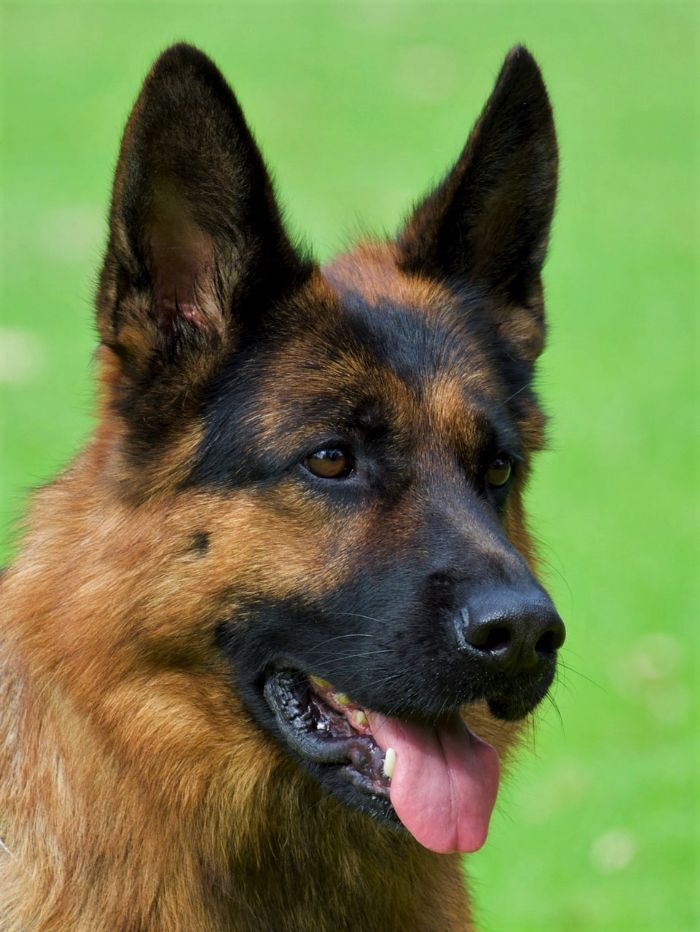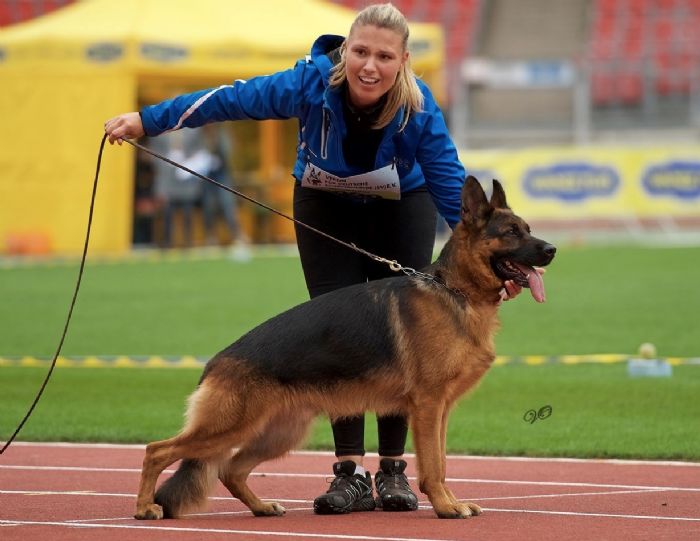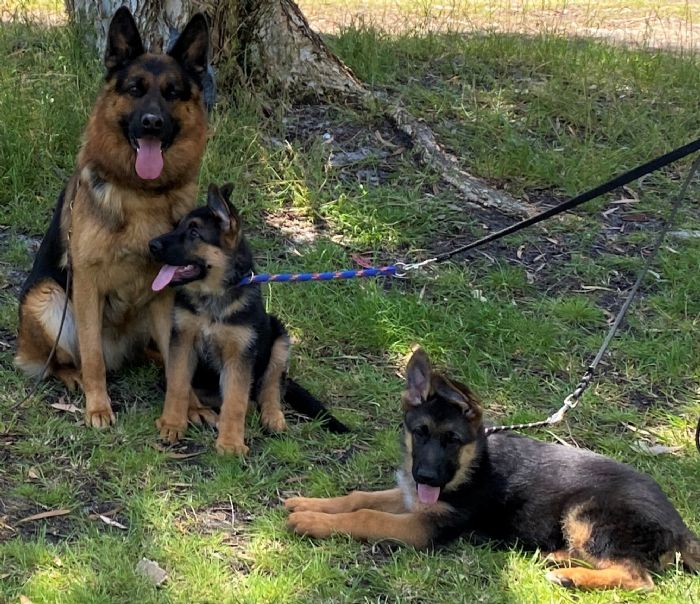 Salvatore in Germany in 2019 Salvatore with 2 of his sons from Zoe's litter
Salvatore above left on red track in Germany at 18 mth of age when he was 12th place in a huge class of 139 males at the world German Shepherd Show in 2019. Salvatore's sister Samira was 1st out of a huge class of 181 females, and the long hair brother was 2nd in his class.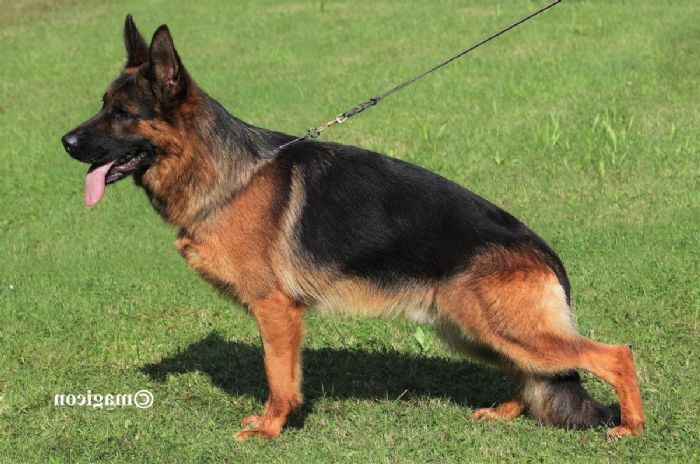 Above. Salvatore at 18 mths in Germany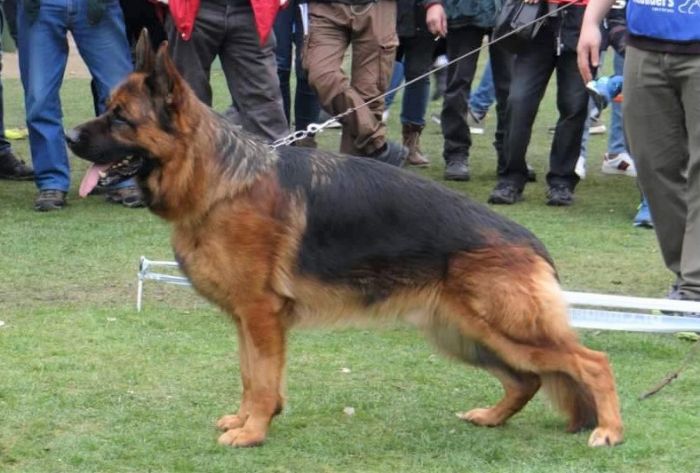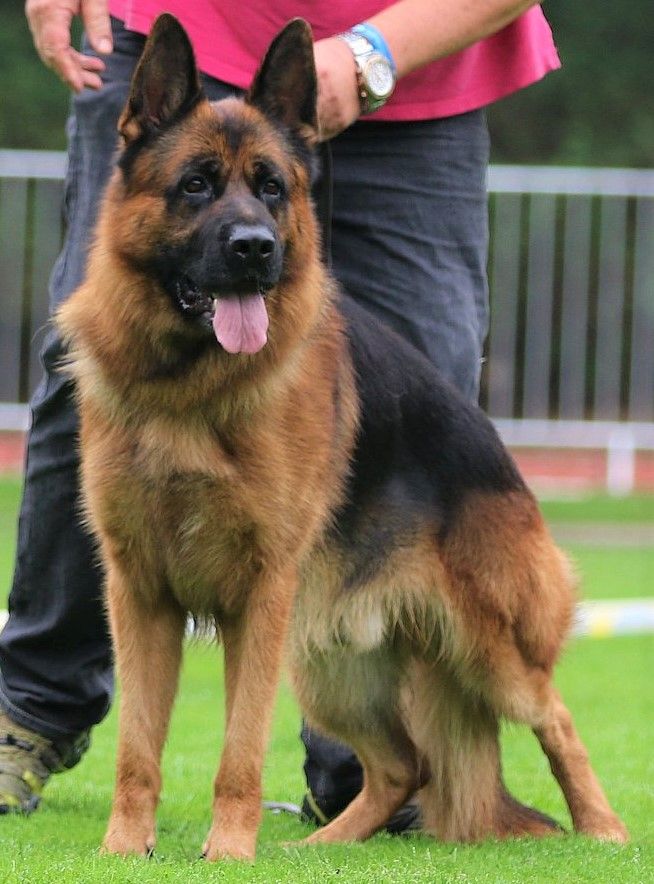 Above. Mars von Aurelius, Salvatore's magnificent father. Born in Germany.
Mars will be the grand father of our puppies! Mars has received the highest possible show grading in several countries including Germany. He is known the world over. He is of superior masculinity and quality.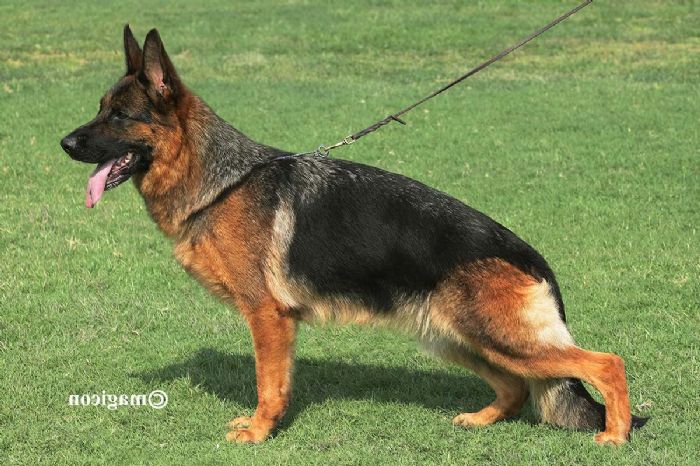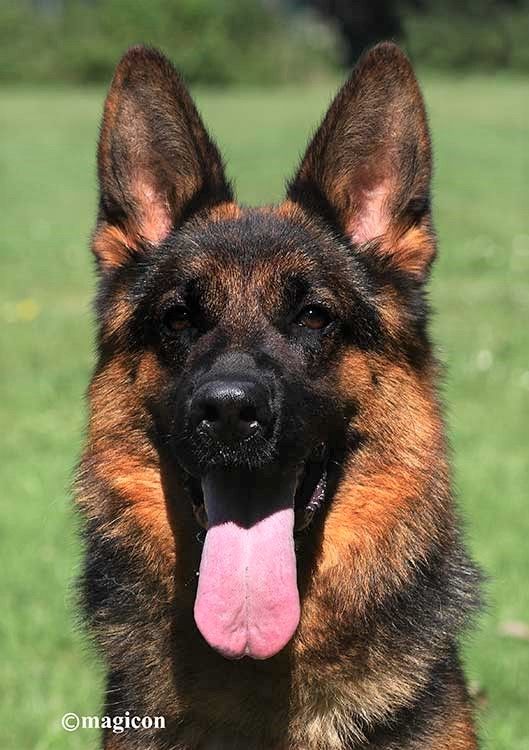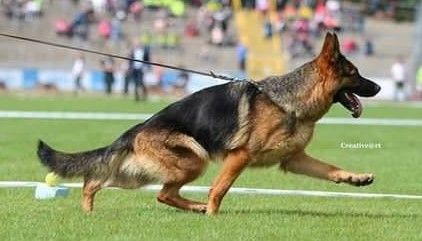 Above. Salvatore's stunningly beautiful mother Lila vom Haus Thalie. Lila is one of the world's highest graded show bitches and won her class in FOUR different countries at major annual shows in 2018 and was 2nd in Germany at the world German Shepherd show in 2017. Lila is known the world over. She will be the grand mother of our puppies!
*****************************************************************************************
How our ordering system works.
A deposit of $500 is required to get you on our waiting list. You will receive a puppy at the earliest opportunity, as soon as orders in front of you have been filled. Please fill out our Questionnaire and send it with your initial enquiry. (Most people copy and paste it) Orders are subject to our Questionnaire. Once I receive the deposit I send you our detailed information sheets. Once a litter is born where there is a good chance of you getting a puppy, I email you updates and photos of the puppies.
Please be aware that as I'm a very long time professional breeder my puppies sell very fast and most litters are booked out even before the puppies are born and often orders are taken before a bitch has even been mated.
Where you are on our waiting list has no real bearing as you may be 4th in line for a puppy, but the 3 people in front of you may want the opposite sex to what you want or they may want a long coat.
***************************************************************
OUR PUPPY PRICE IS NOW $5,000.
We've recently had a price increase, the first in over 4 years. WHY? Because we will celebrate being a breeder for 50 years in February 2022. We imported 2 very high quality stud/show males from Belgium and Germany in August and September 2020. (Django & Salvatorte") We also purchased our first Long Stock Coat (long coat) male from Germany "Silas" and he arrived in Aust in July 2021. No other breeder in Aust has this huge outlay of 3 new imports in a matter of 12 months totalling well over a quarter of a million dollars! Our puppy price is in line with another long time Perth breeder who has also imported a male from overseas. I'm sure most people have no idea how much some of our imported males have cost us. One of our males a few years ago was just under a quarter of a million dollars! We have imported 16 stud males from overseas since 1999 and have now spent WELL over 1.4 million dollars. We rarely make anywhere close to our money back let alone make a profit on most of our imports. We import dogs for the love and dedication of the breed. These dogs have made a huge impact on the quality and breeding of German Shepherds in this country and have greatly contributed to the bloodlines in Aust and New Zealand. Some of our imported males have produced countless class winners at many shows around Australia, including National medal winners or very highly placed dogs at the German Shepherd National shows in Australia and New Zealand. Without our 15 imported males I'm sure this country and New Zealand would not be where it is today bloodlines and quality wise. No other breeder in WA has ever imported this large number of males, we are the only ones to have done so, with our partners Aimsway Kennels in Sydney. And only a very small number of breeders in Aust would ever have imported close to this many males. We are very proud of our achievements and contribution to German Shepherds in Australia and New Zealand.
There are German Shepherd pups being advertised for up to $5,500 in other states. Golden Retrievers are selling for up to $6,000. There are Miniature Schnauzers selling for $6,000! Little cross breeds are $8,000 - $10,000!!! Cross breeds are not pedigree registered dogs and have little value. Only buy a puppy from a registered breeder with Dogswest and make sure the puppies comes with an official Dogswest "Certified Pedigree".
********************************************************
REGARDING HIP DYSPLASIA AND ELBOWS
There are no tests or x-rays breeders can do prior to selling puppies at 8 weeks of age. The bones are not even joined properly and still have growing to do. ALL our breeding dogs and bitches are x-rayed and have official passes.
EXERCISE.
Just as it is for humans, exercise is beneficial for dogs. Too much physical exercise, especially for puppies, can lead to health problems that increase the progression of hip dysplasia. Understanding what types of exercise are needed to keep your dog healthy is important.
A combination of mental (brain games) and physical exercises is most beneficial.
Brain games encourage dogs to use their brain instead of using their impulses. As a result, a dog has to concentrate and use more effort to complete mental tasks than it does to perform physical tasks. Dogs that are known for having endless energy are finally exhausted from metal fatigue. Adding brain games is the perfect way to interact with your dog and minimize wear-and-tear on their body. Decreasing hip dysplasia related pain.
For physical exercise, try introducing swimming into your dog's regime. Swimming is a low-impact full-body workout, which is great for their joints.
Do not let your puppy jump in and out of the car! Pick it up and put it in the car. Also do not let it run up and down a lot of steps. Running a dog next to your bicycle or next to your whilst jogging or running is also not recommended as this can cause ligament damage. Wait until it has fully grown at 12 months.
**********************************************************************************************************
27th NOV. PUPPIES BORN! "Django's" first WA litter!
"Winnie" had her beautiful babies. 1 black & gold male, 3 black & gold females, 1 stunning sable girl (Winnie's colour) "Django" one of our latest imports from Europe is the father. We will keep 2 of them to show. Sorry the others are sold.
We have kept Ivy the only sable for showing. She won in a class of 11 in March, her sister Inka was 4th. Ivy in photo at 4 mths. She is of outstanding quality and I felt she was very special from the minute she was born. She is my first Alderhaus bred sable in 25 years! Ivy has since won her class again and was 2nd at a show 3/10/21.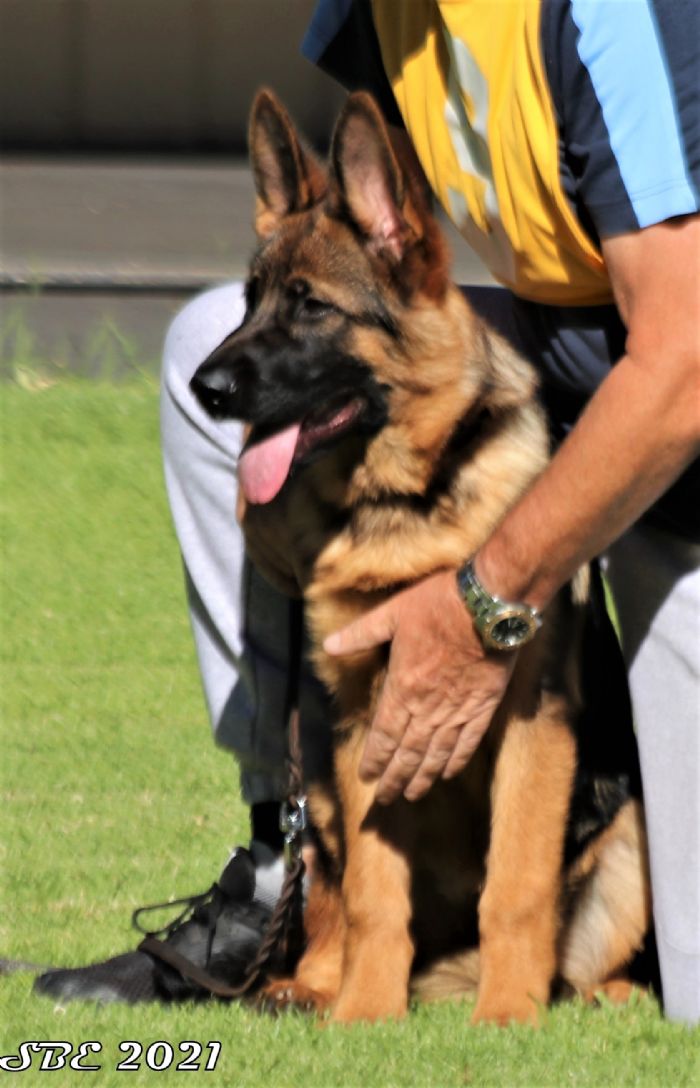 Babies 1 day old. 1 beautiful sable girl like Winnie & 4 black & golds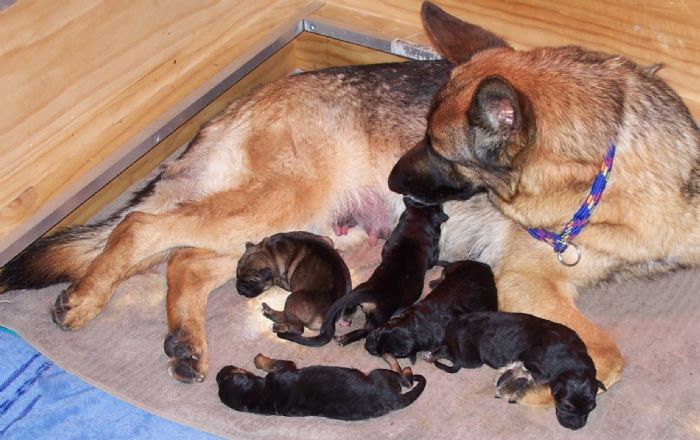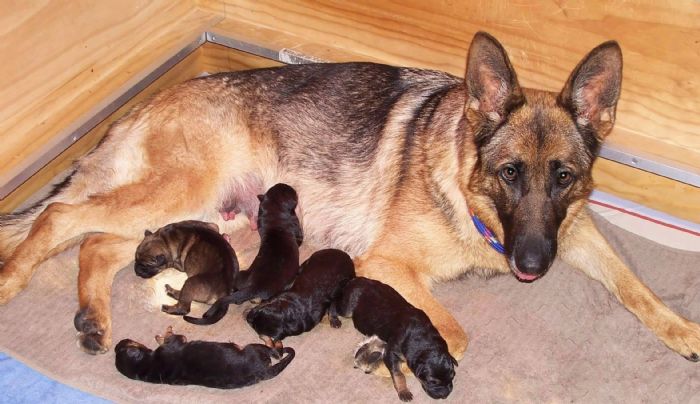 Babies 5 days old below Babies 7 days old below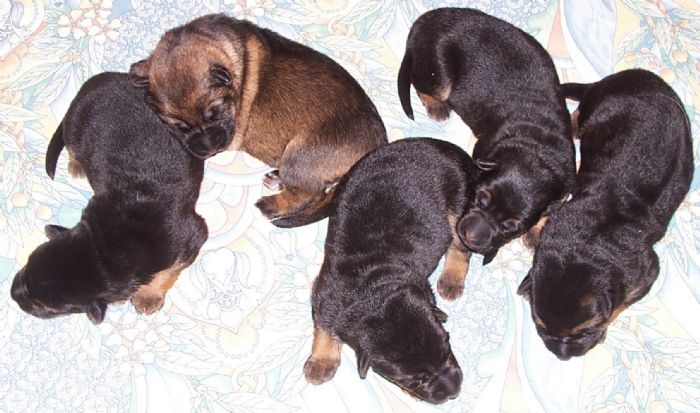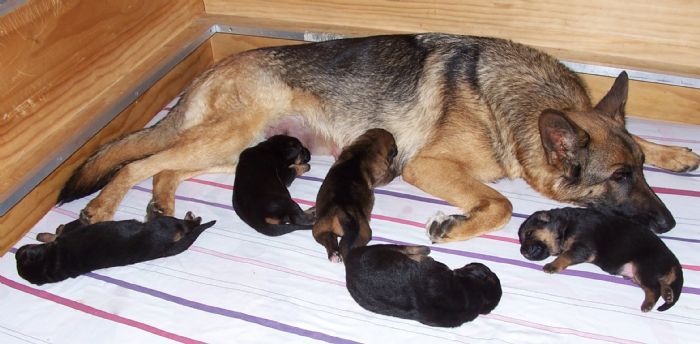 Below 13 days old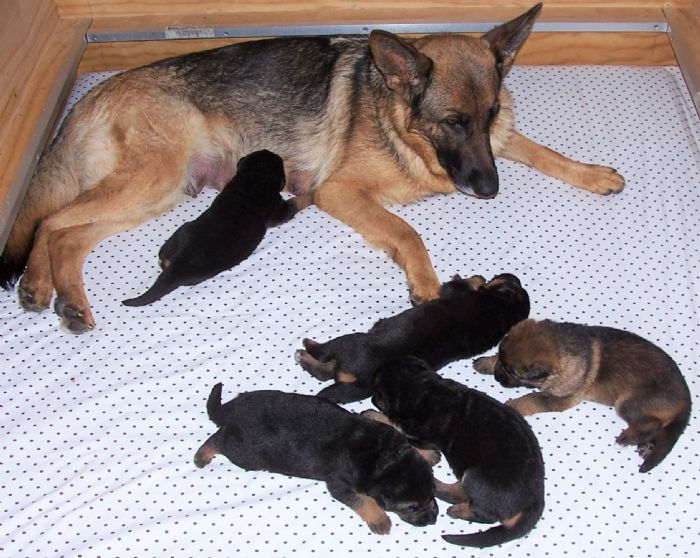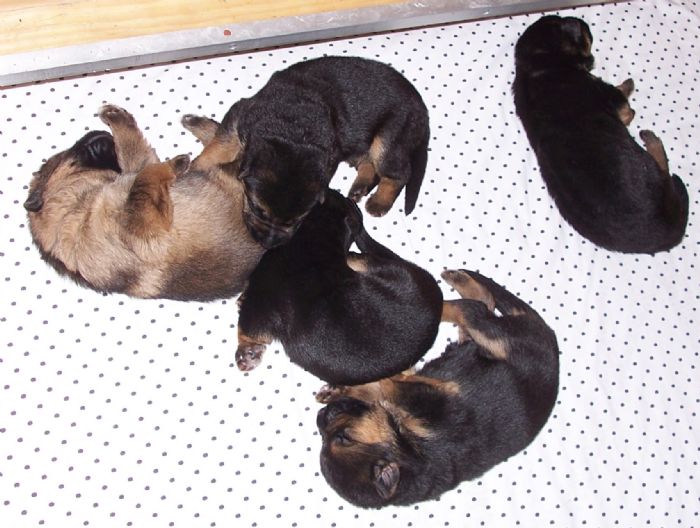 *******************************************************
PUPPIES BORN APRIL 2021
"ANGEL" was mated to Salvatore.
Angel had her beautiful babies on 19th April 2021. 4 males & 4 females.
Sorry fully booked out.
Below: Angel & new born babies 19.4.21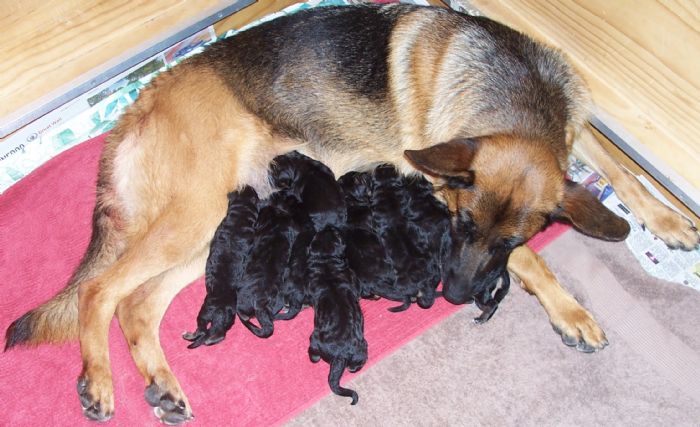 Below. Babies at 15 days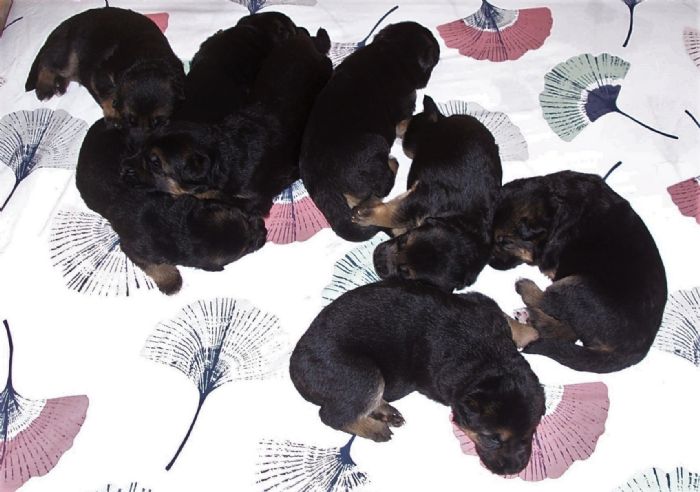 Below: Angel's babies at 21 days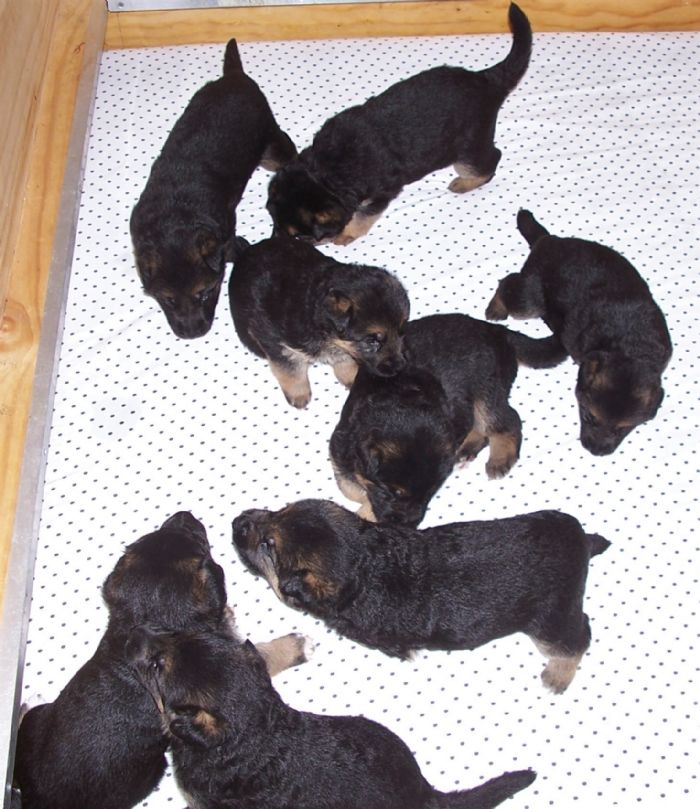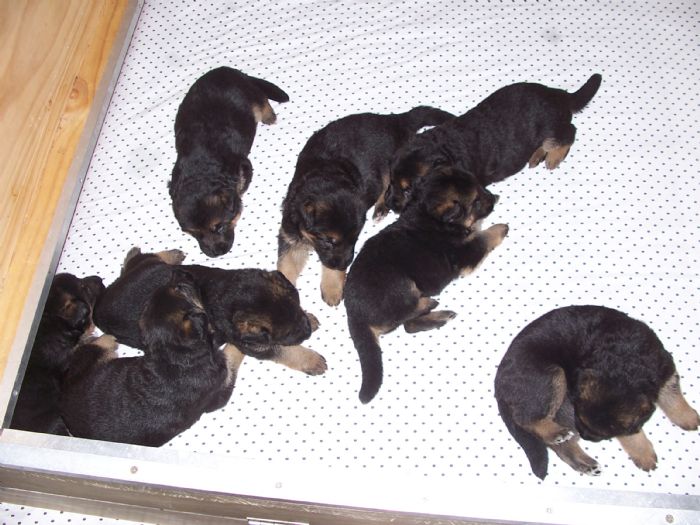 *****************************************************************************************************************************
"GROOVY" was mated to Salvatore and her litter was born on 29th April.
Below: Groovy and babies at 12 days. 1 male & 4 females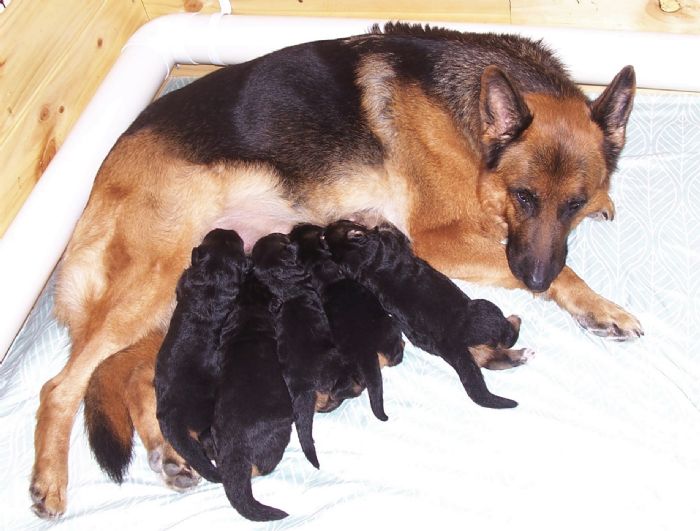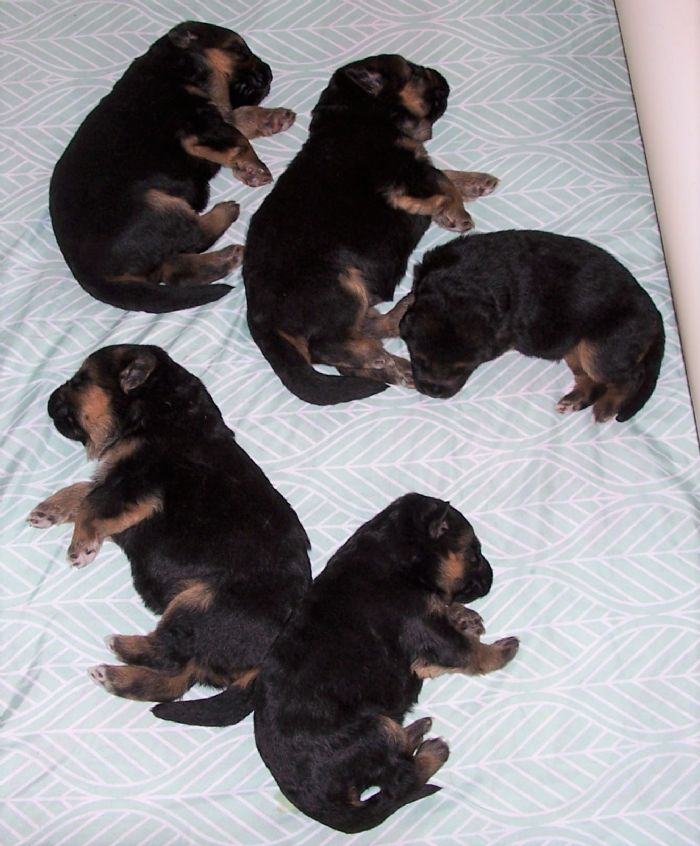 Sorry fully booked at this stage.
The puppies from these 2 litters will only be available to some of the people already on our waiting list, in date order, who have paid a deposit. I'm not sure at this stage how many orders I can fill. People on our list will be contacted once I know what I'm keeping.
**********************************************************************
It's 17 weeks from mating before puppies are old enough for new homes.
Please check this page regularly for any updates. I realise it's frustrating for people wanting a puppy and not being able to obtain one anytime soon however these are unprecedented times we're living in. The puppy shortage and long waiting lists are Australia wide, not just in Perth.
Angel & Groovy are very high quality show/breeding bitches and are officially passed for breeding through the National German Shepherd Breed Survey Scheme and both have official hip and elbow passes.
Angel below Angel below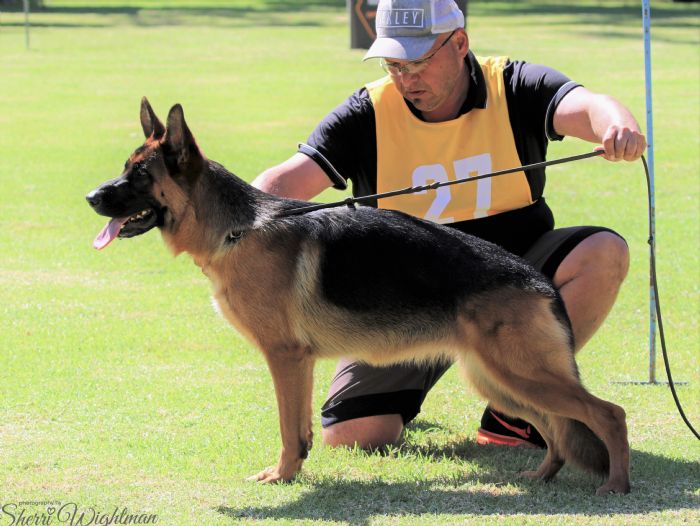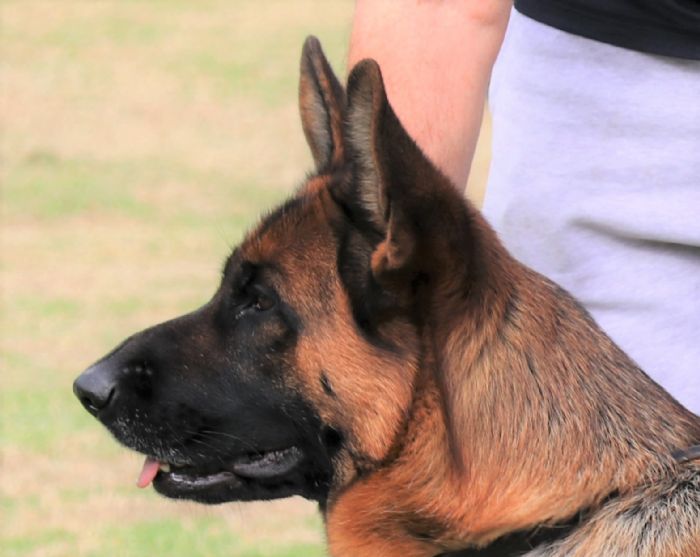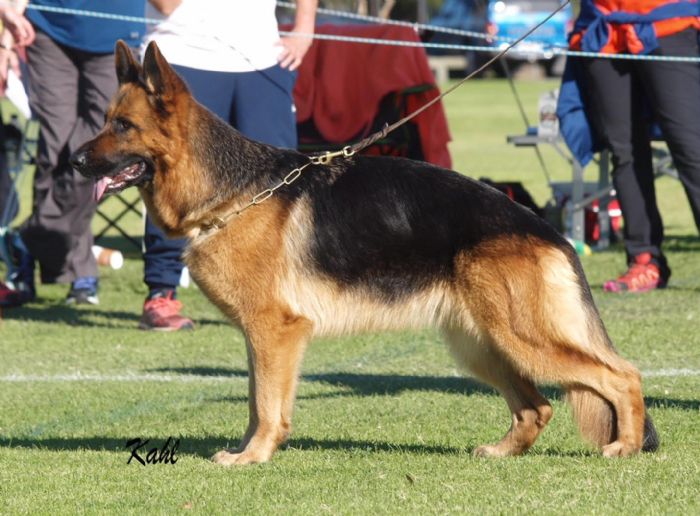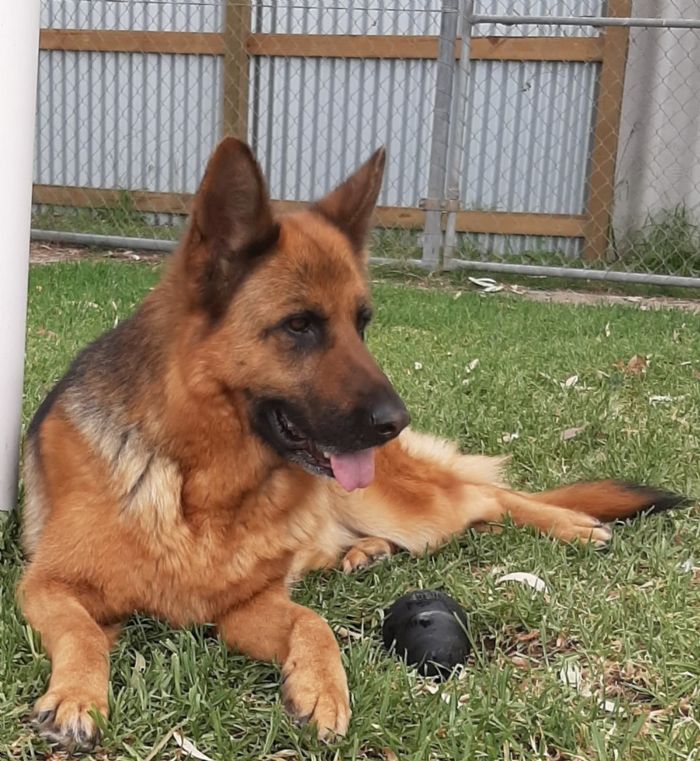 Groovy Groovy, Sept 2020
******************************************************
INTRODUCING OUR 3 MAGNIFICENT NEW IMPORTS "SALVATORE", "DJANGO" (pronounced Jango) & "SILAS".
Django arrived in Australia from Belgium late August. He lives with our partners with the imported males Lee and John Martens, Aimsway Kennels Sydney. Salvatore arrived in Australia on the 17th Sept, all the way from Germany. He was released from Melbourne Quarantine on 27th Sept. We will be mating some of our beautiful bitches to these stunning world class males over the next few months.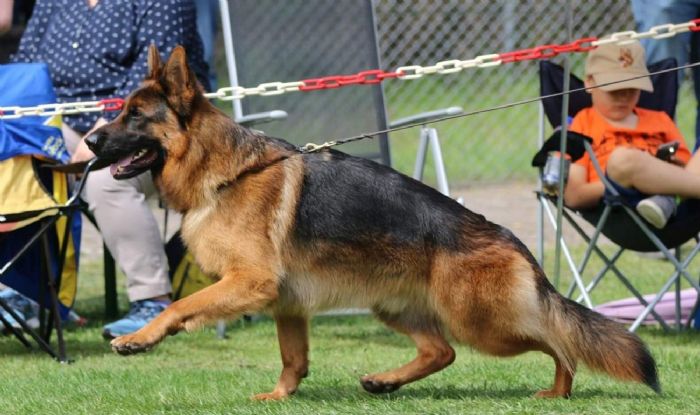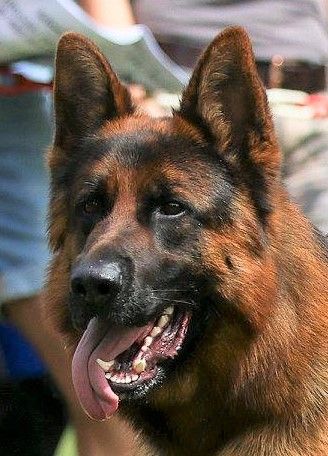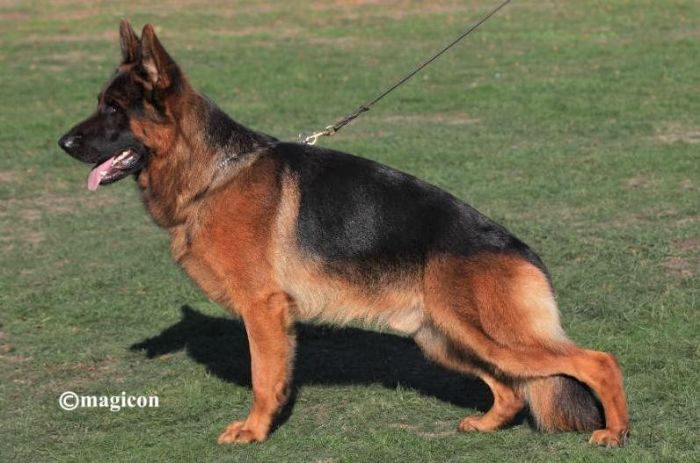 ABOVE: "Django vom Team Panoniansee". Born July 2017. Shown in Europe 16 times for 13 Firsts, 2 Seconds. Imported by Aimsway & Alderhaus Kennels from Belgium in August 2020. Standing at stud in Sydney.
****************************************************************************************************************************
OUR MAGNIFICENT LATEST GERMAN IMPORT "SALVATORE"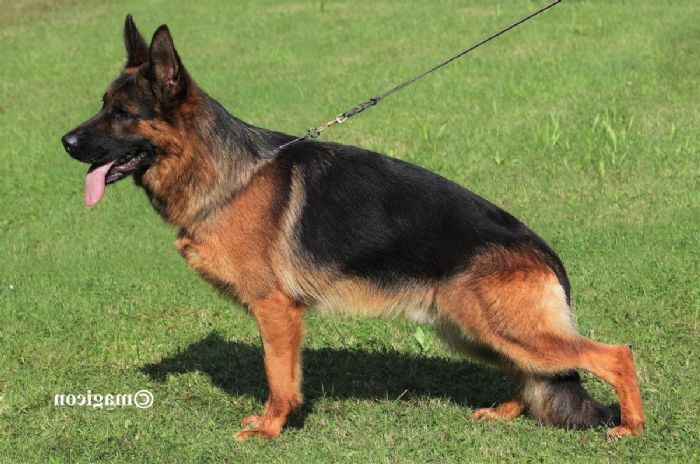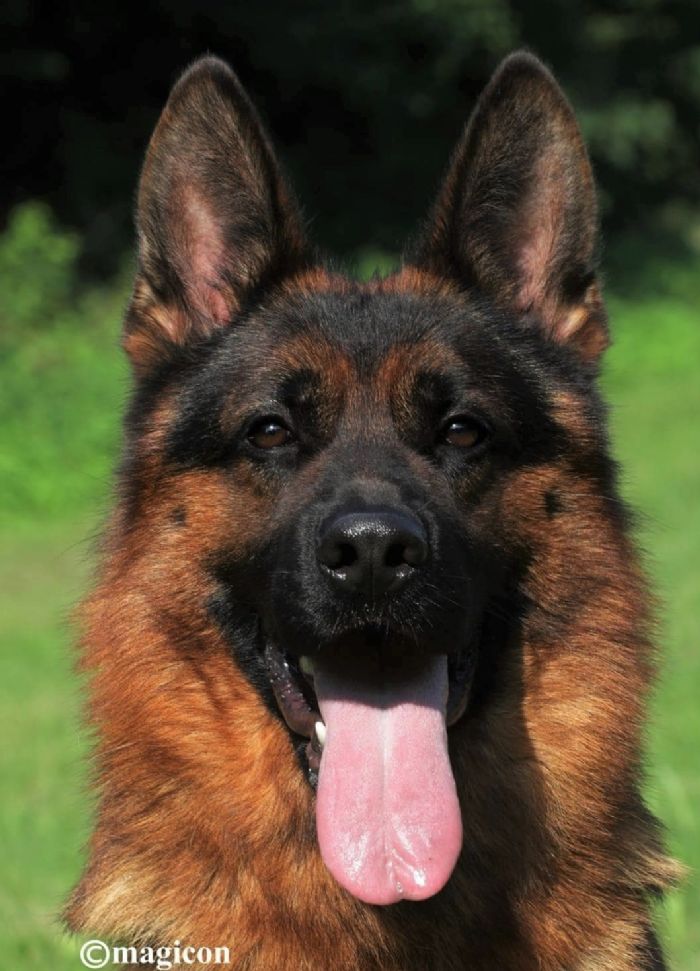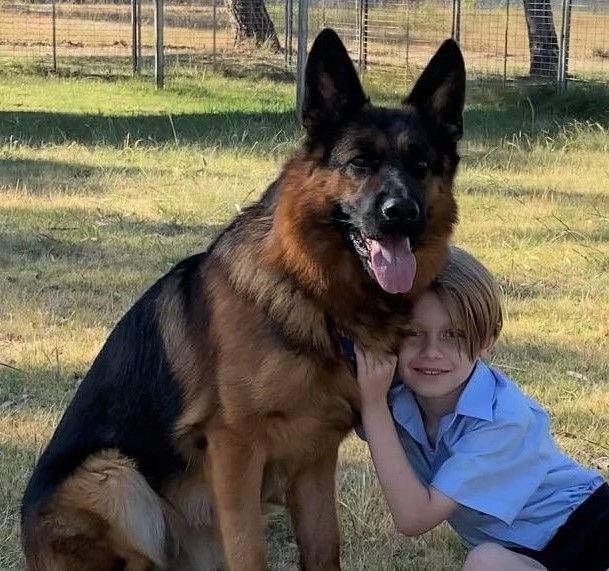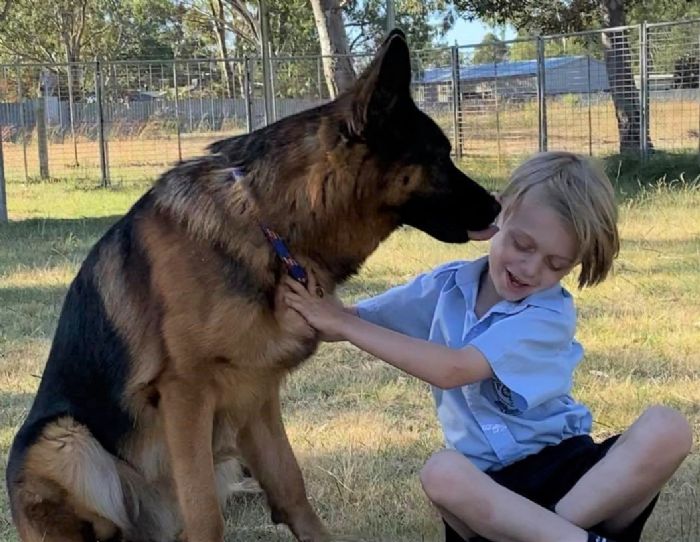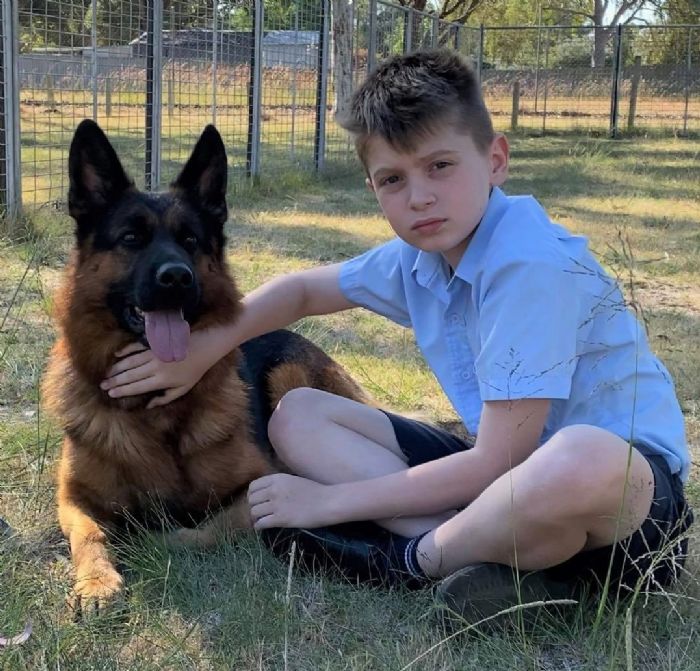 ABOVE: 5 photos of "Salvatore vom Grafenwald". Born March 2018. Imported by Aimsway & Alderhaus Kennels from Germany in September 2020. He will be standing at stud in Perth. Salvatore had only met these 2 boys twice when these photos were taken! He had only lived with us for 2 weeks at the time.
SALVATORE ARRIVED IN PERTH ON 2nd OCTOBER 2020. We will hopefully have puppies sired by him in April!
He was 12th place in a HUGE class of 139 males in the 12-18 mth class at the German Shepherd World Show in Germany in 2019. His mother "LILA" is one of the highest show graded females of all time in Europe and Salvatore is the only German Shepherd to ever be imported into Australia with a mother with such high show placings & gradings. She was shown in Europe 23 time for 22 FIRSTS and 1 SECOND including First place and Best Female (VA1 grading) in FOUR different countries, and Second place and Reserve Best Female (VA2 grading) in Germany. History has been made in Australia by Alderhaus & Aimsway Kennels by us importing a son from "Lila".
****************************************************************************************** OUR NEWEST PURCHASE FROM GERMANY, A MAGNIFICENT LONG STOCK COAT (LONG COAT) "SILAS vom WIERLINGS HOOK". Silas is one of the highest show graded males in Europe and will be the highest graded long stock coat male in Australia. He arriving in Aust in July2021 and will be based in Melb for 6 mths and then he'll live with our partners John and Lee, Aimsway Kennels.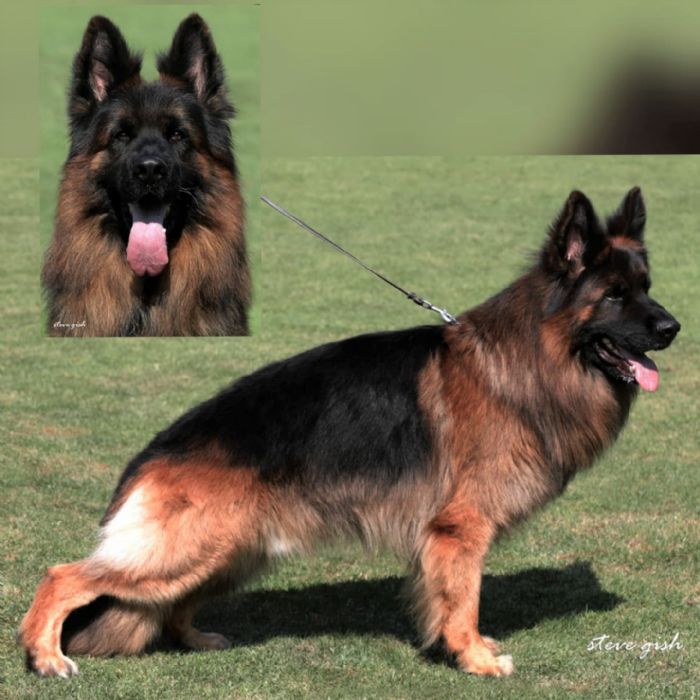 ******************************************
"OUR PUPPY PACK". WHAT WE OFFER!
Our Puppy Pack varies from time to time regarding what toys etc we include. However below remains the same.
Our puppies are vaccinated with a high range vaccine that most other breeders don't use, to give your puppy the best protection.
They are wormed regularly and are microchipped at time of sale.
All our breeding stock has official hip and elbow x-ray passes/certificates through the National German Shepherd Dog Council scheme.
A Royal Canin "Puppy Pack" containing an info booklet when available.
Our own 5 information sheets with photos, containing our comprehensive diet sheet, what toys, brushes etc we recommend, info on crating or penning puppy and much more.
We sell you a bag of puppy kibble at a discounted price, if stock is available.
4 free training/socialising lessons with the German Shepherd Dog Assoc of WA.
Official Dogswest Cerrified Pedigee papers on Limited Register for your puppy.
I can offer you a wire puppy pen, 1.2 metres high at a discounted price (when stocks available) to help make your life easier to contain your puppy in your house and to help toilet train him/her, as your puppy will need to be indoors most of the time to start with.
Lifetime after sales help of your puppy.
And most importantly, you get a high quality puppy who has had a great start in life by a dedicated breeder with 48 years experience who has devoted her life to breeding.
In most cases your beautiful puppy's father will be one of our many magnificent imports or occasionally a son of one of our imports.
************************************************************************************************************************
OUR BEAUTIFUL LITTER BORN ON 3rd AUGUST 2020.
Angel's stunning puppies at 6 weeks, sired by Kruizer.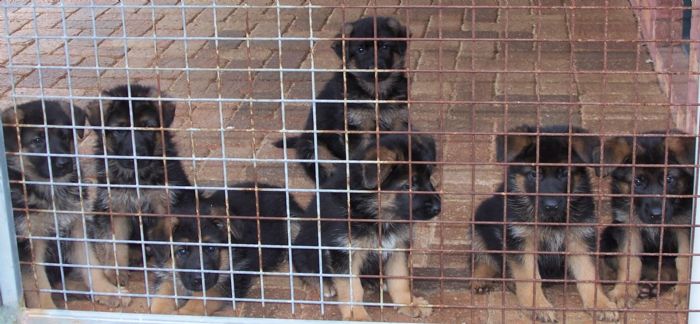 28.6.20. Angel was successfully passed for breeding today through the National German Shepherd Breed Survey Scheme.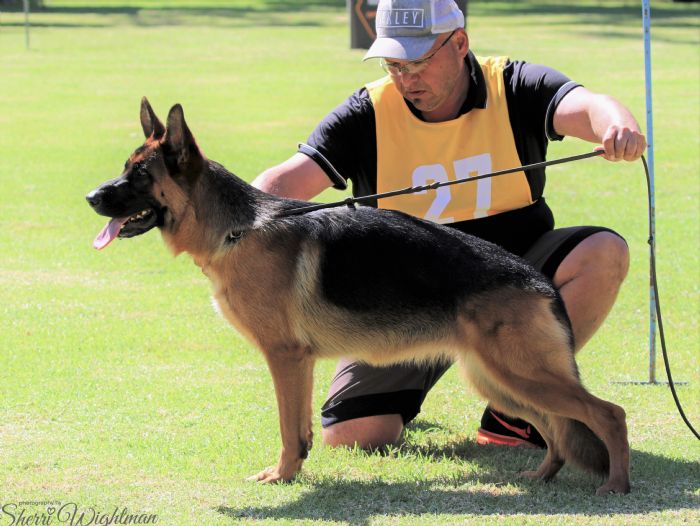 Angel Angel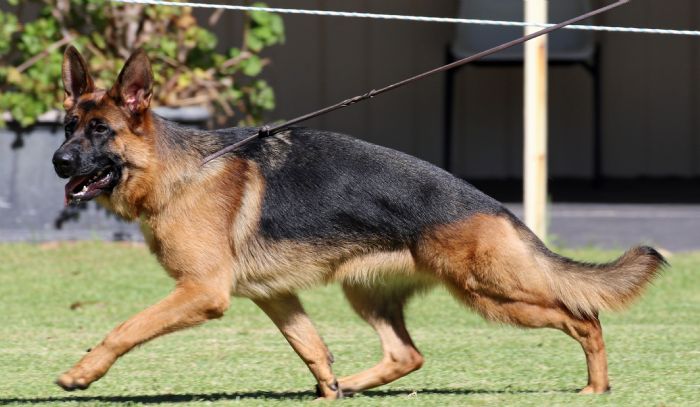 "Angel" above is one of our best young bitches and she has done very well in shows and has always been placed in the top 3 in her class bar one show. She's been shown 13 times to date for: 4 Firsts, 3 Seconds, 5 Thirds. She was shown extensively in 2018 and 2019 and only missed one show due to bad weather. Angel is a stunning very high quality bitch with a great temperament.
One of Angel's almost perfect show critiques in April 2019 from the then President of the German Shepherd Dog Council of Australia, Mr Vince Tantaro: "Almost 12 months. Above medium size, medium strong, well coloured and pigmented bitch of very good type. Strong but still feminine head, very good expression enhanced by dark eyes and masking. Very good length of neck, high withers, firm back, well moulded croup. Stands correct in front. Very good fore and good underchest. Good fore and very good hindquarter angulation. Steps correct front and rear with good firmness of jock joints. In movement shows very good ground cover with very good reach and very good drive."
Angel has her official hip and elbow x-ray passes. Her maternal grand father is HOMER vom AMASIS. We imported him from Italy in January 2012. He will be the puppies great grand sire. Homer was 4th place in the 18-36 mth class at the 2013 German Shepherd National Show in Adelaide in 2013 under a high profile judge from Germany.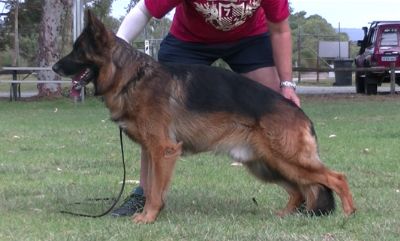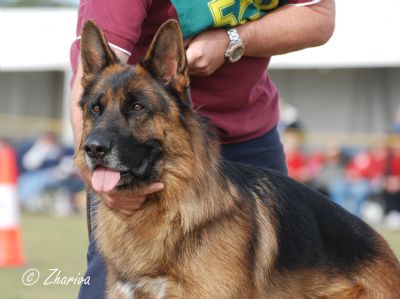 Homer Homer
************************************************************************
"KRUIZER" R.I.P.
Sadly passed away in March 2021 at only 4 yrs of age. Our condolences to his owners.
The male below is "Pamakay Kruizer" who was born in NSW. He is the sire of Angel's puppies born on 3/8/20. We have kept "Daysy" to keep the bloodlines going. Kruizer was a magnificent very talented young male with an impeccable temperament. Photo on right is "Kruizer" as a puppy.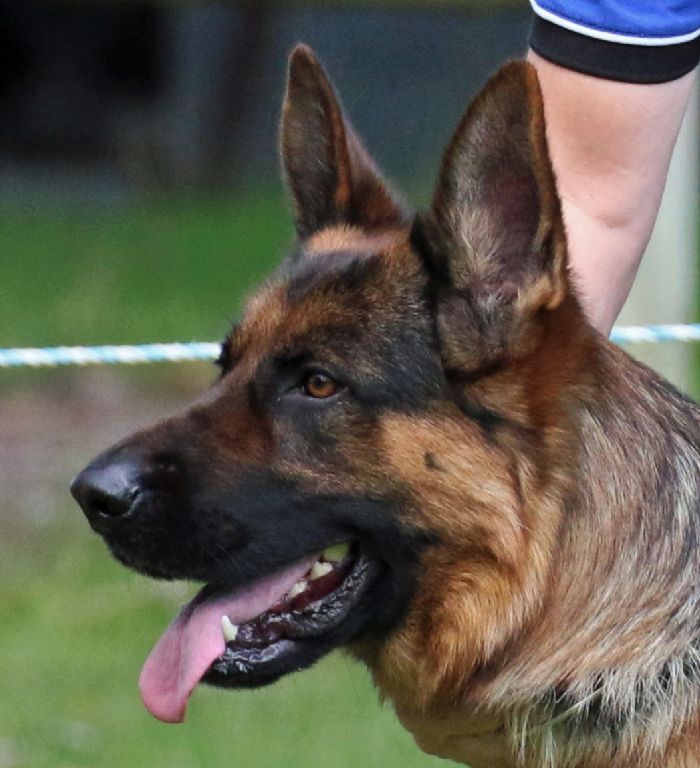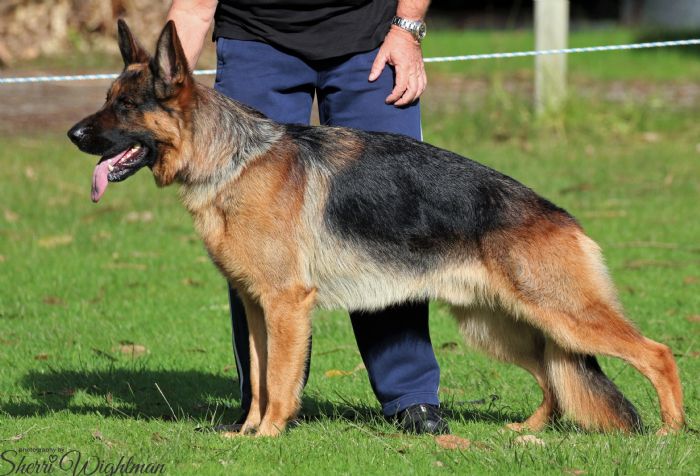 Kruizer in above photos Kruizer at 6 wks
Kruizer was not just a pretty face. He excel iledn shows as well as obedience tests. He was usually First or Second place in the German Shepherd Specialty shows. He won "Best Intermediate Dog 2018" (18-36 mth class) "Best Open Dog 2019" (Over 2 yrs of age) He was also awarded "Best Junior Show & Obedience Dog" at our prestigious State Breed Evaluation show 2019. In the German Shepherd Dog Assoc closed club obedience trials in Advanced Pre Kindy, Kindy and Class One he was First each time with scores of 98, 99, 99 out of 100 points. Kruizer also has his "Endurance Title" which involves basic obedience and a recall and the dog has to do 20 kms in stages with a Vet checking the dog's fitness at 3 stages. If they are not fit or don't pass the obedience or recall they fail.
Kruizer has left behind several litters. Kruizer has been critiqued by several judges as being a very correct dog and free of exaggeration. At our State Breed Show in April 2019, the then President of National Council of Australia Mr Vince Tantaro, himself a German Shepherd breeder and Breed Surveyor, made these word for word comments about Kruizer after the class was judged: "This young dog impressed with his absolute lack of exaggeration, firmness, balance and overall very good construction. There is a possibility that he will moderate hindquarter angulations in bitches that are slightly deep and have unstable hindquarters. His bloodlines should further consolidate type and balance and offer a high degree of predictability."
Labo is Kruizer's sire. Labo was imported from Germany by us in 2013. Labo was awarded 3rd best male in the world (in Germany) in 2014 and 4th best male in the world in 2015. He will be the grand father of our next 2 litters!
Kruizer was very proudly owned and much loved by our very good friend and trainer/show handler Iain McIntosh.
*** Kruizer's sire "Labo" in 3 photos below. Centre, on podium after winning National Gold medal in 2016. Some experts/dog judges say Labo is the best constructed male to ever be imported into Australia.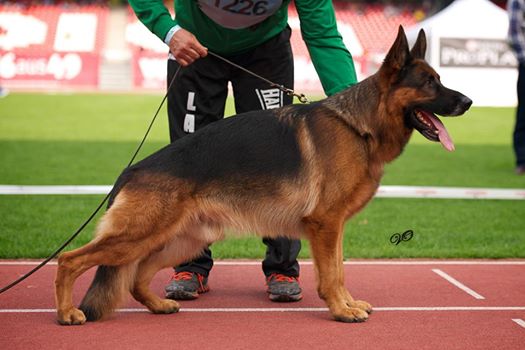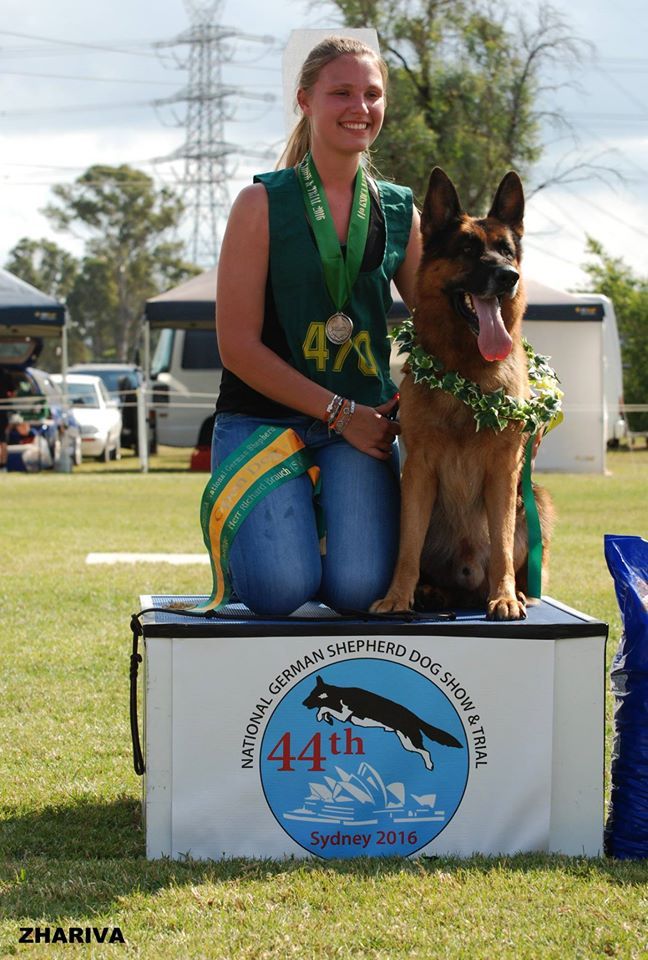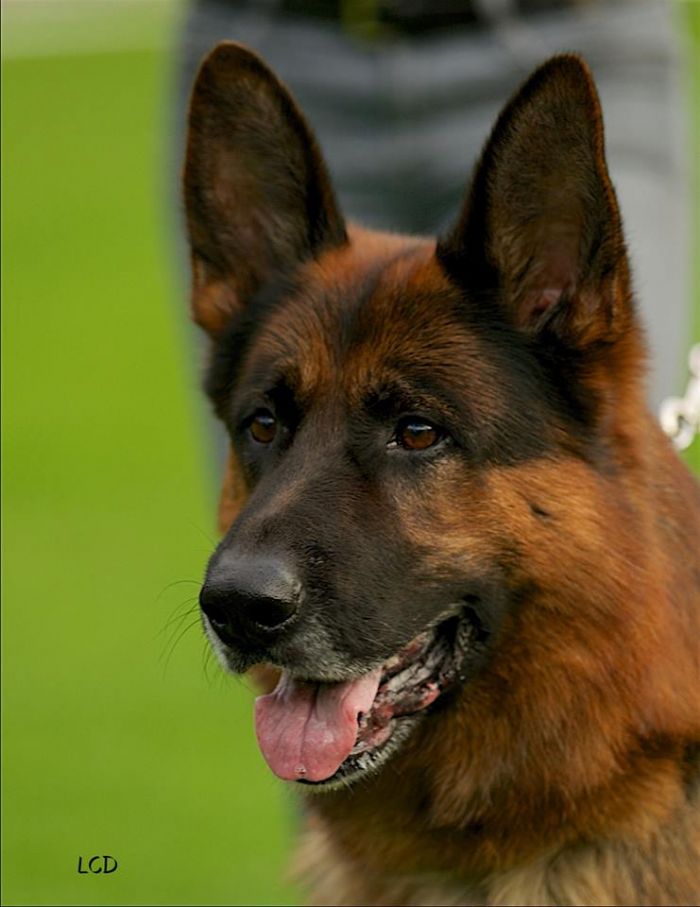 *********************************************************************************
"BUBBY'S" LITTER ARRIVED ON 24.2.20. 5 males & 5 females. (Bubby's father is Pepe. Bubby, Groovy & Briana are half sisters, same father but different mothers)
We're keeping "Glamour", a female puppy for showing.
Bubby is offically passed for breeding and has her official hip & elbow x-ray passes.
Bubby below with her 1 day old babies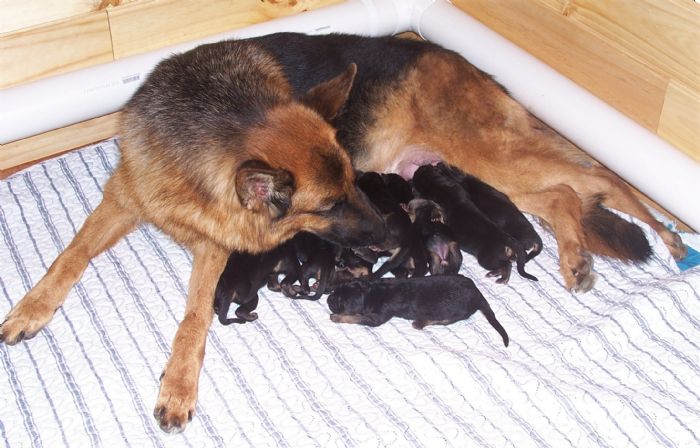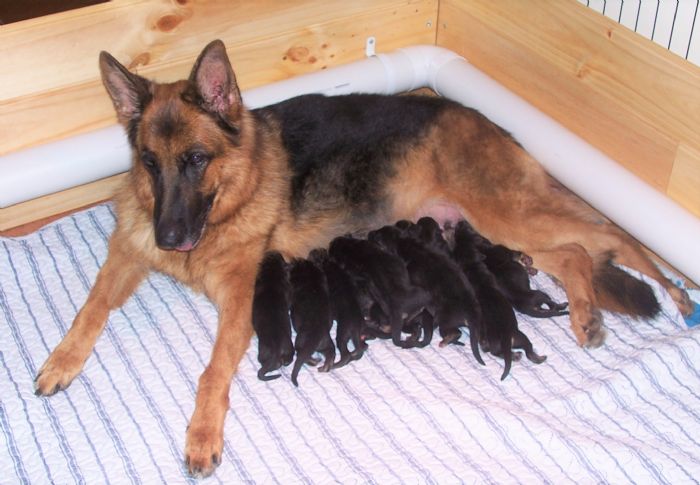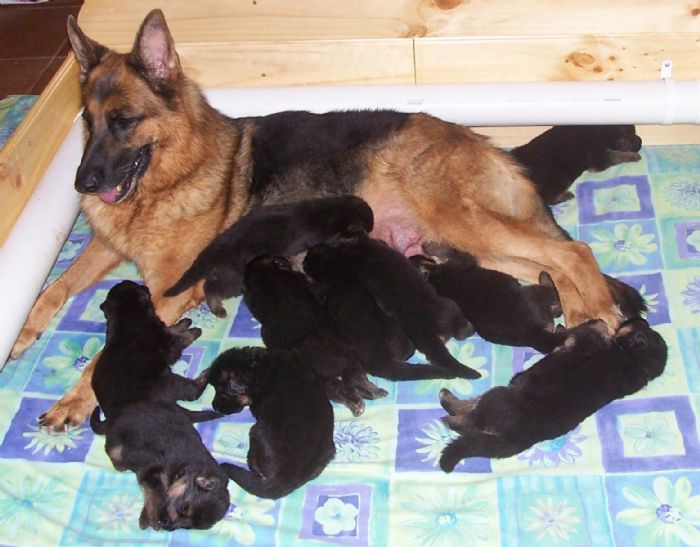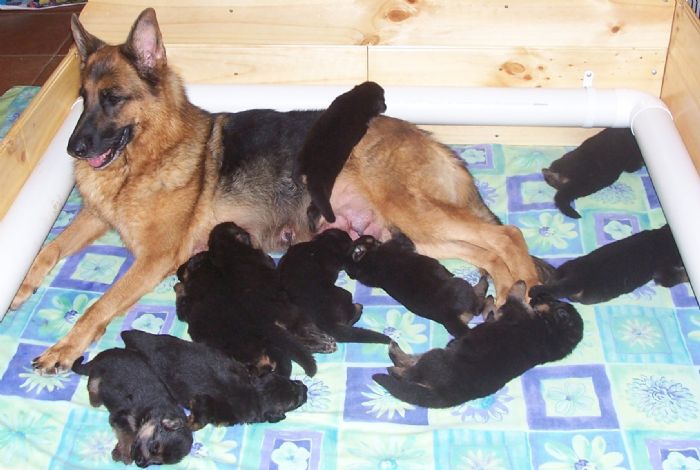 Above. Bubby's babies 18 days old on 13/3. They are becoming very active and are now playing.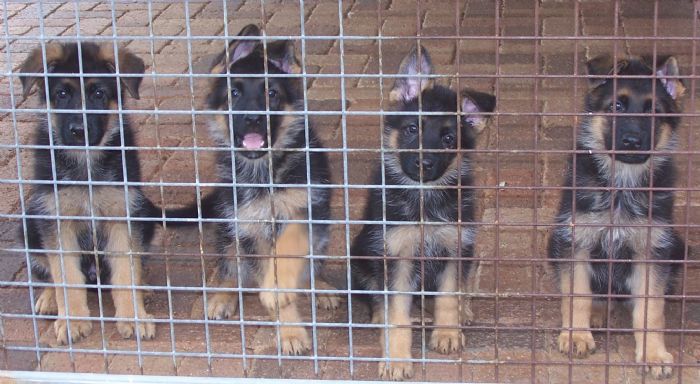 Above. 24.4.20. At 8 weeks. 4 of Bubby's stunning pups. 2 males on left and 2 females on the right (10 in litter) From left to right: Gambler, Gerri, Nippies, and Glamour who we're keeping.
Below. 14.5.20. At 11 weeks, the same pups. Left to right, Gambler, Nippies, Glamour, Gerri.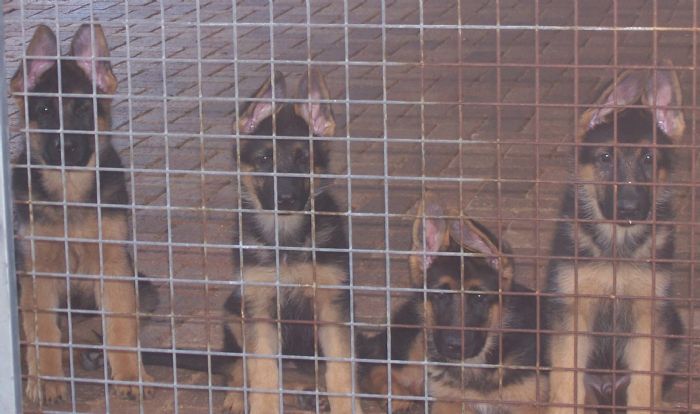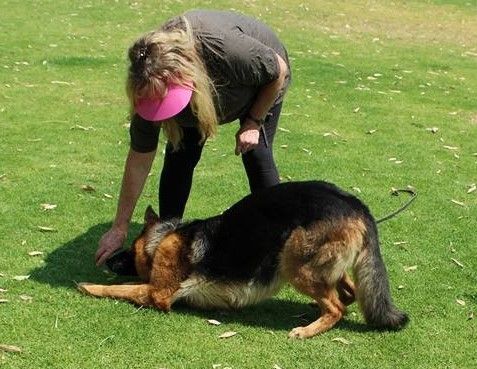 Bubby above, doing some of her tricks, taking a bow and waving. She was awarded "Smartest Dog" at the GSDAWA Fun Day in 2015 & again in 2016!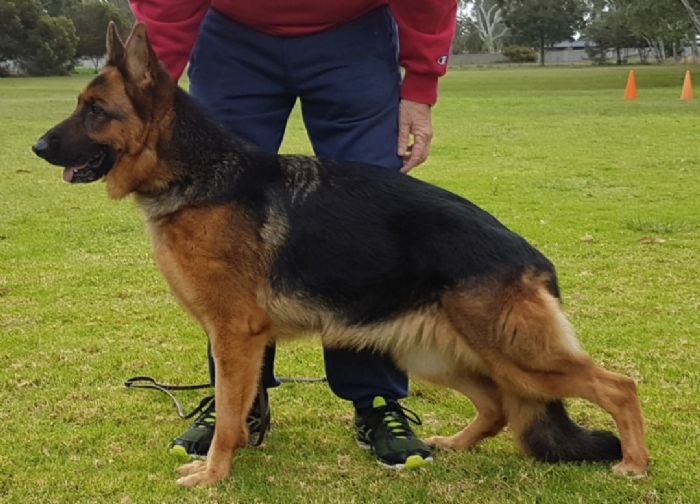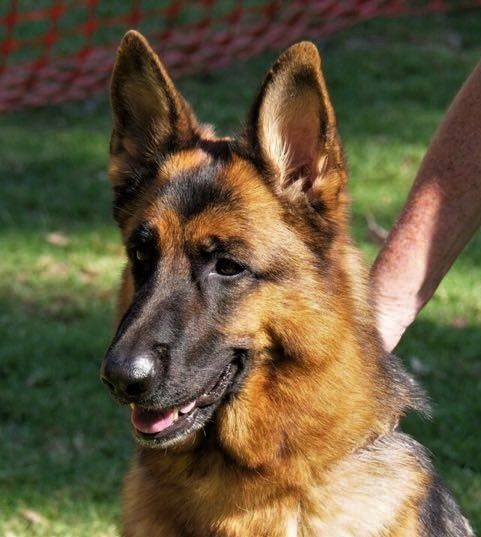 Bubby Bubby
Bubby's litter is very special. 4 of our imported males are in her puppies pedigree. We are extremely proud of this. Few breeders in Australia can boast this fact. We have now imported 13 males since 1999. We'll be keeping a couple of puppies from this litter to show and to keep the bloodlines going. Bubby herself is from a large litter of 11 puppies born in December 2013.
Bubby is our smartest bitch with a wonderful friendly nature. She's an excellent mother, very calm and loving with her babies. She was awarded "Smartest Dog" by the German Shepherd Dog Assoc in 2015 & 2016. She does many tricks, when in the mood and not getting distracted! Her puppies will be ready for loving forever homes around 18th April. Several of Bubby's puppies are already spoken for so be quick! I get puppy enquiries most weeks and sometimes 1 or 2 a day. Bubby's mother is Pixie our best show and producing bitch (now retired)
Our latest German import "EINSTEIN" is the father of Zoe and Bubby's litters. Einstein was in Perth with us for 10 weeks for mating duties but returned to Sydney to our partners 28.1.20. He's a magnificent looking dog, very masculine and very loving and I had my 95 year old Mum visting and he was very gentle with her. And VERY handsome with stunning rich colouring. He was great in the house and slept by our bed every night. These are Einstein's first litters in WA as he only arrived from Germany in late June and his first litters were born in September in the eastern states. "EINSTEIN" below is the father of Bubby and Zoe's litters. We imported Einstein from Germany in June 2019.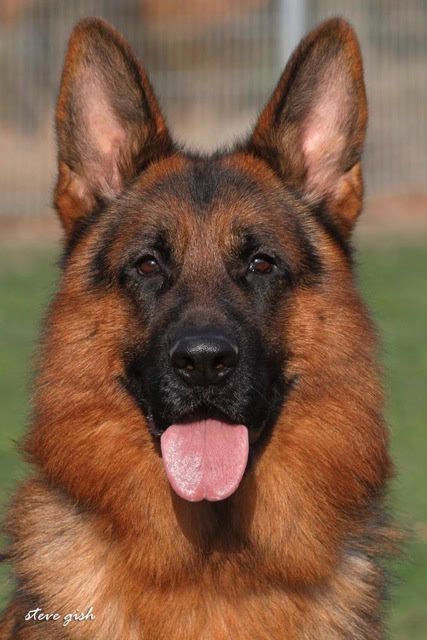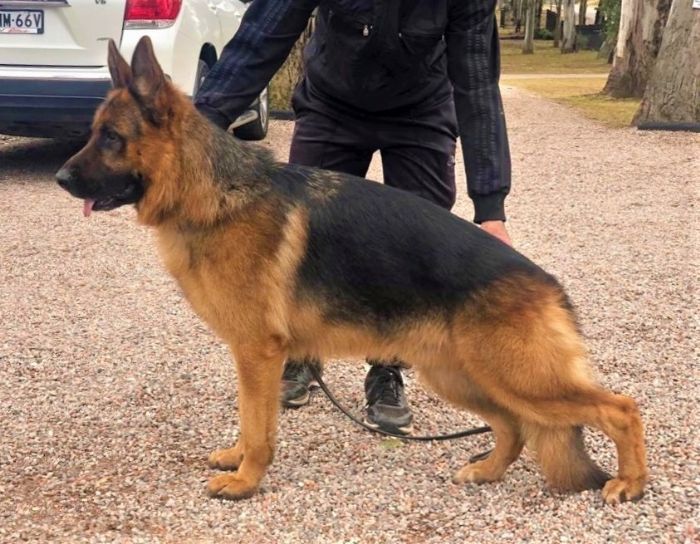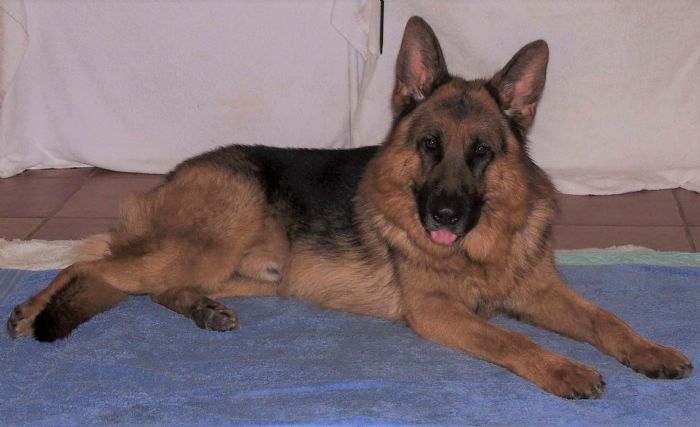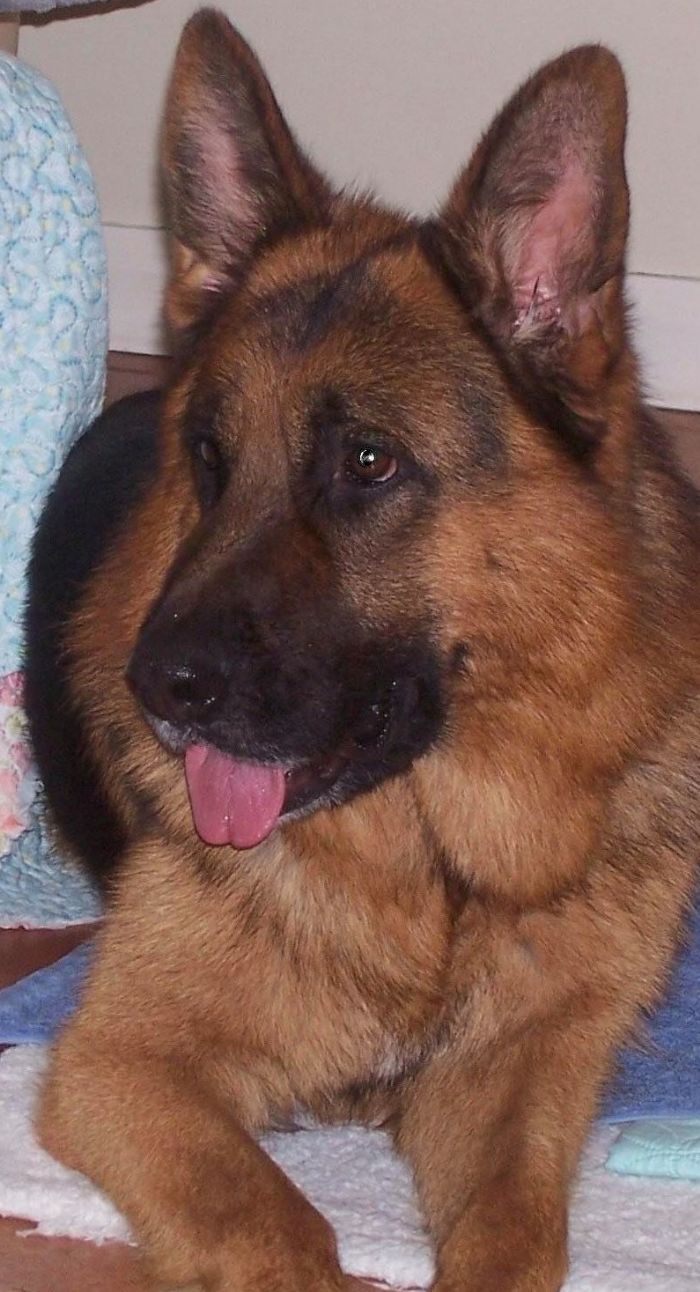 This very handsome boy in above 4 photos is Einstein. He was imported from Germany in June 2019 by us and our partners John and Lee Martens from Aimsway Kennels Sydney. Einstein has stunning rich colour and a very thick glamorous coat. And kind eyes that will melt you! He turned 3 years in Sept '19.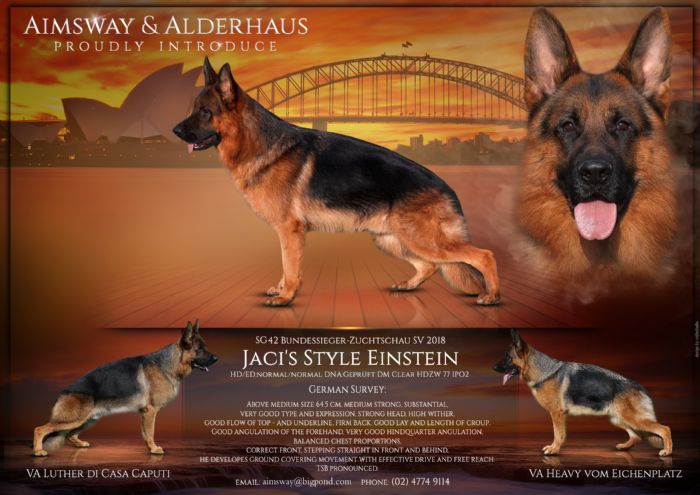 Einstein's promotional ad, his sire is bottom left corner, his mother bottom right
*************************************************************************************************
THIS IS A LONG COAT PUPPY (long stock coat)
Although beautiful Dazzy was sold when a pup, I've left her photos here so you can see what our beautiful long coats look like. "Bubby" is her mother.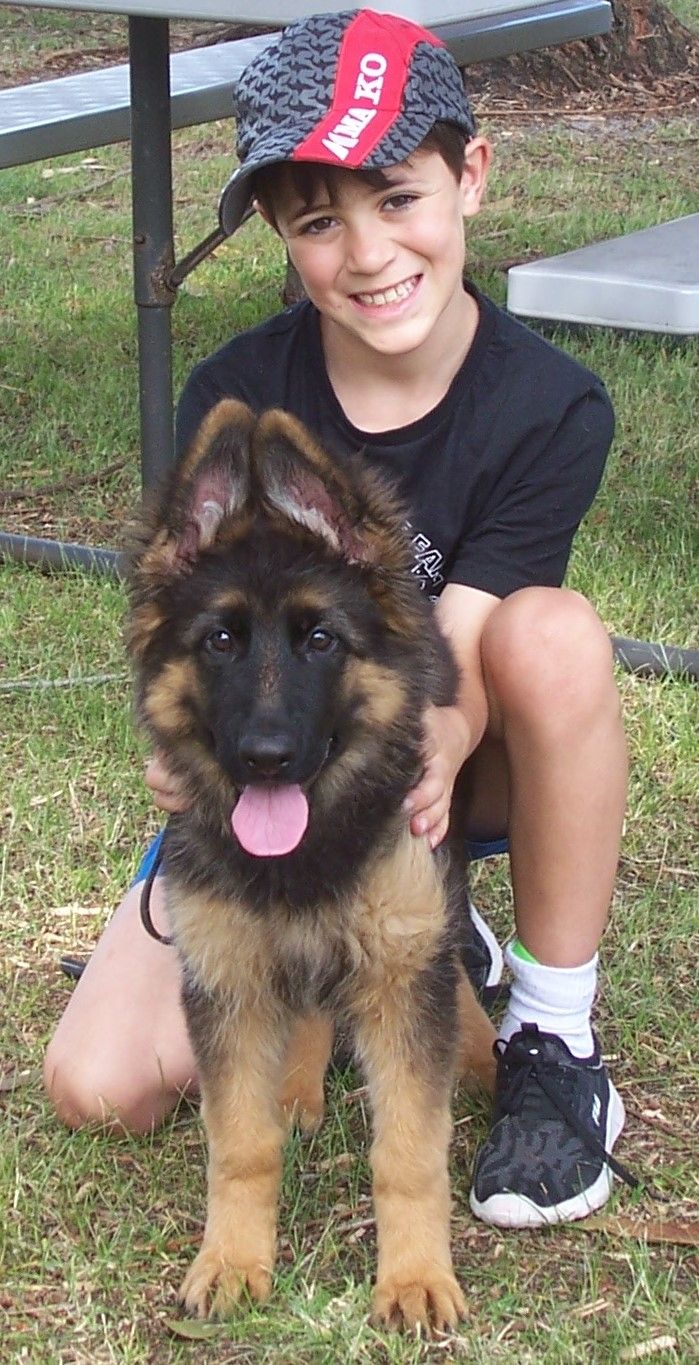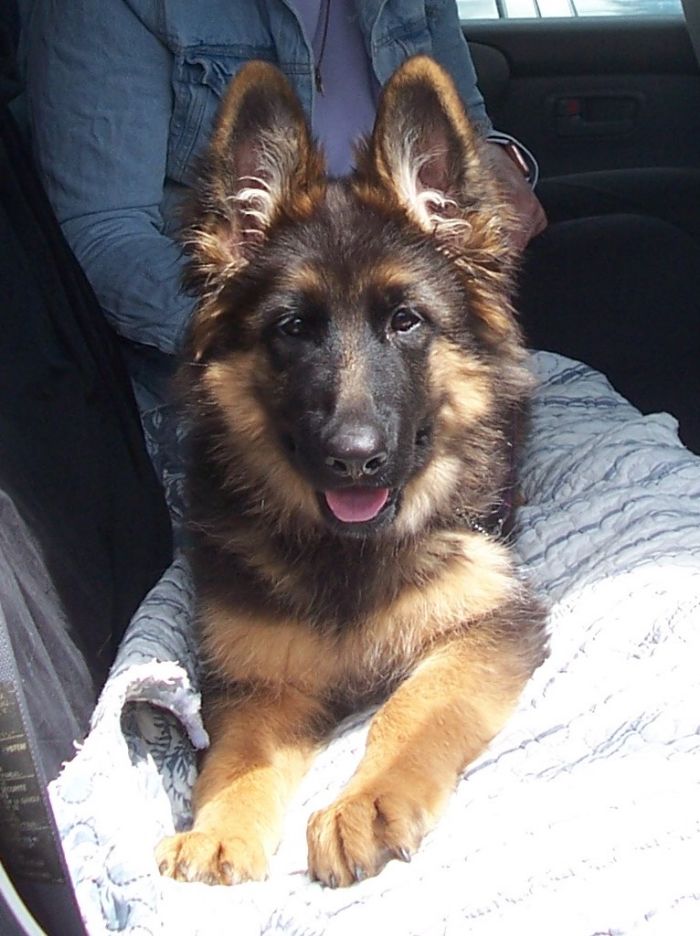 *********************************************************************************************************************************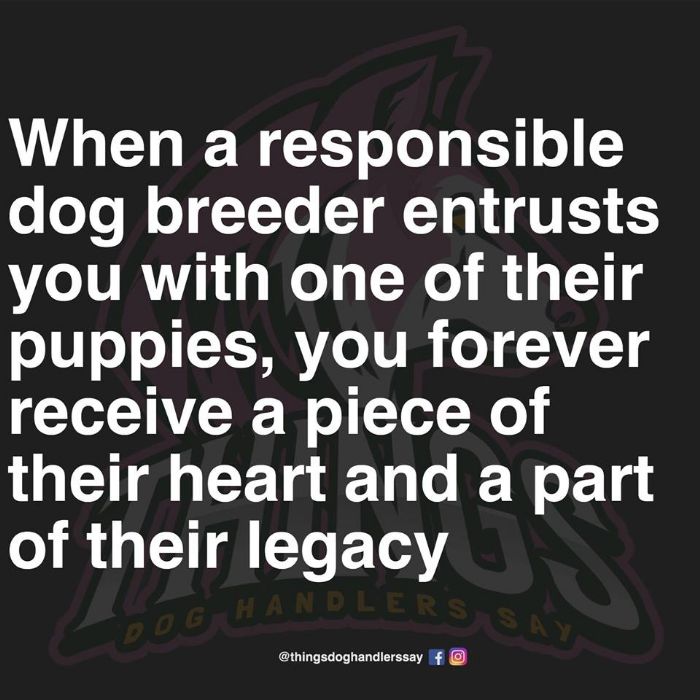 *****************************************************************************************************************
OUR QUESTIONNAIRE
Unfortunately enquiries won't be answered without you completing this and returning it to us with your initial email. (Copy and paste)
***** IMPORTANT INFO REQUIRED. PLEASE ANSWER THIS QUESTIONNAIRE AND GIVE US AS MUCH INFO AS POSSIBLE ABOUT YOU AND YOUR FAMILY. THIS INFO IS REQUIRED BEFORE WE CONSIDER ACCEPTING DEPOSITS AND IT WILL HELP US SELECT YOU A SUITABLE PUPPY.
PLEASE NOTE: DO YOU WANT A LONG COAT PUPPY OR A NORMAL COAT PUPPY?
Although the majority of pups in most litters are normal coats, we also get the occasional long coat puppy as all our imported males carry the long coat gene and have produced long coats in previous litters.
Male or female puppy, or either. If you don't have a preference it gives you a better chance of getting a puppy sooner rather than later. For example, we may have a litter of 6 males and 1 female and if you wanted a female you would possibly have to wait for another litter.
Are there young children, or grand children who visit regularly, as we would like to select you a puppy with a suitable temperament.
Are you prepared to have the puppy in the house as part of your family?
Ideally puppies should sleep inside at night and be inside on hot, rainy or windy cold days, and spend as much time as possible inside or outside with family members. If you don't intend to have the puppy inside, please do not contact us as we won't sell you a puppy.
Do you have another dog? (details please, age of dog/dogs, breed, size, sex of dog ect)
Is that dog 100% trustworthy with little dogs/puppies? If you're not 100% sure, it's best not to buy a puppy. Does your dog have contact with young pups and small dogs regularly? If so what is their reaction when face to face?
Do you have a pool? Is it fully fenced off?
PLEASE NOTE: Puppies can squeeze through standard pool fencing for the first few weeks so you would need to buy wire mesh to put all around existing pool fencing. We won't sell a puppy unless this is done, as it will protect the puppy from accidental drowning, which can happen in minutes!
Is someone home during the afternoon, as it's not advisable to leave a young puppy all day by itself?
Do you have a suitable, safe, fully fenced back yard with plenty of shade/shelter from the hot sun, cold weather, wind and rain?
A yard too small or without much green grass or with lots of wood chips or pebbles IS NOT a suitable yard for a puppy or growing dog. Pebbles and stones can easily be swallowed by an inquisitive puppy and can be life threatening. If in doubt as to the suitability of your yard, please send us photos. A young puppy ideally should spend as much time as possible in the house with the family, and not be left outside for many hours on end to get into mischief or dangerous situations. However, puppy WILL need to send some time outside in the daylight hours to get adequate amounts of Vitamin D from the sun and also so that their muscles will develop. It's not suitable for a young puppy to live indoors 24/7, but ideally should sleep in the house every night.
Have you or your family owned German Shepherds or large dogs before? Details please.
Do you have the time for a growing puppy who needs regular socialising, exercise and training?
Are you prepared to enrol in Puppy Classes run by most Vets? We suggest puppy attends as soon as possible after you get him/her home. Socialsing a puppy several times a week, taking it to new places to meet new people and children and friendly pups and dogs when very young is IMPERATIVE for the first 12 months and will help shape your pup's temperament. We don't usually sell our puppies unless the new buyers are prepared to join an obedience club by the time the pup is 3 months old. We can't stress this enough.
What suburb/town do you live in? Are you in WA?
If you live in Perth, are you able to train and socialise your puppy at the German Shepherd Dog Assoc. grounds in 23 Passmore St Southern River?
Please google the German Shepherd Dog Assoc of WA for further info.
IMPORTANT INFO: Cocos Palms and Lillies of most varieties are toxic to pups and dogs. "Heliotropes" are DEADLY to dogs and cause liver failure. ALL lillies are deadly to cats! Please google "Plants and foods that are toxic to dogs" and remove anything that appears to be harmful. Some garden mulch is also highly toxic to dogs and will cause dogs kidneys to fail! Rocks, pebbles and wood chip can also be dangerous to pups and dogs as well as spiky plants. Some garden mulch is also deadly if it contains cocoa beans.
Please let us know if you are under 20 years old so we know we are dealing with someone possibly inexperienced with German Shepherds or other dogs.
Your age bracket please: 20 to 30, 30 to 40, 40 to 50, 50 to 65, 65 to 75 plus. This info helps us select you the most suitable puppy. The rogue of the litter may not be suitable for an older inexperienced person or a younger person.
We ask questions because we care about where our puppies are going and we try to choose a suitable puppy for you. Some breeders don't care as much as we do and don't ask as many questions. That should concern you. We take our breeding program and placement of our puppies very seriously.
Where you are on our waiting list has no real bearing as you may be 4th in line for a puppy, but the 3 people in front of you may want the opposite sex to what you want or they may want a long coat.
Owning a dog is a full time commitment for the dog's life span and it isn't part time. Dogs depend on us for everything.
Thank you for taking the time to answer.
*******************************************************************************************
HISTORY HAS BEEN MADE ON 9.9.2018!
We are extremely proud to announce that we are the only breeders in Australia's history who own a bitch who has received the German show grading of VA! This grading is not awarded in Australia. Our beautiful Emina vom Kapellenberg who lives in Germany received VA9 in Germany on 9.9.18 in a huge class of over 80 females! This is a dream come true for us! And she has received the grading of VA in 3 straight shows: Austria, Germany and Italy in late 2018. This will probably never be done again by any bitch owned by an Australian breeder. Emina is in Germany.
Photos of Emina, awarded 9th best bitch in the world in Sept 2018.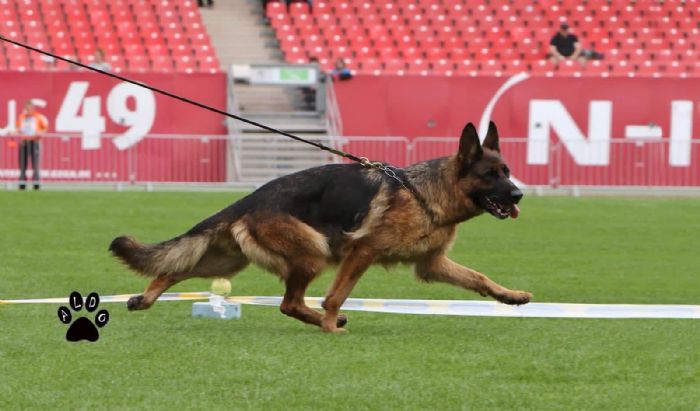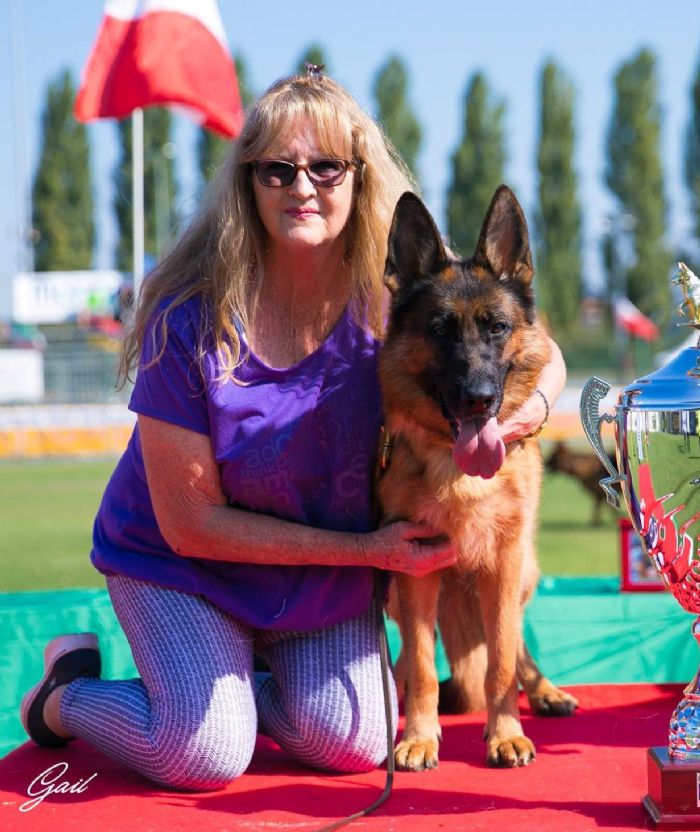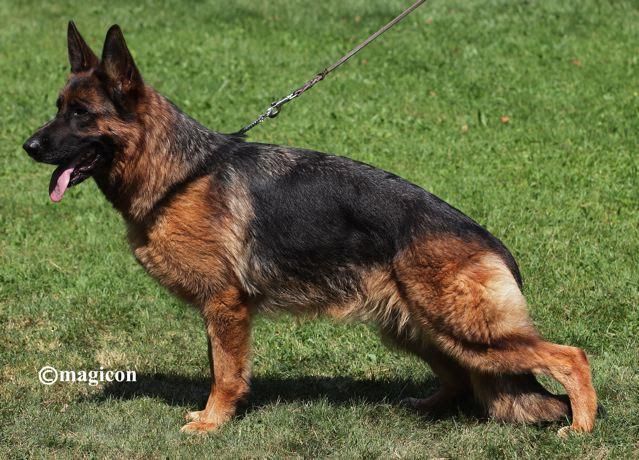 Penny & Emina, awarded the 4th best female in Italy Sept 2018.
*********************************************************************************************************************
A tribute to my beautiful cat "Puss Puss".
"Puss Puss" suddenly passed away peacefully without warning on 23rd Nov 2018. I assume his heart gave out. Rob, myself and our other cat "Boots" were with him at the time. He'll be greatly missed. One day nearly 13 years ago I went to the Vets to pick up some dog meds and I came home with Puss Puss as a young kitten as company for Boots our older cat. Puss Puss was a very sweet, gentle, youthful looking cat, 13 years old. He loved to sit in things. RIP my beautiful boy.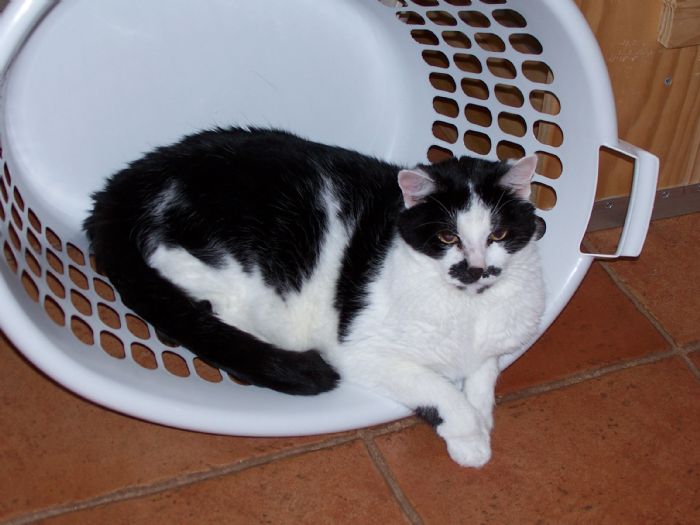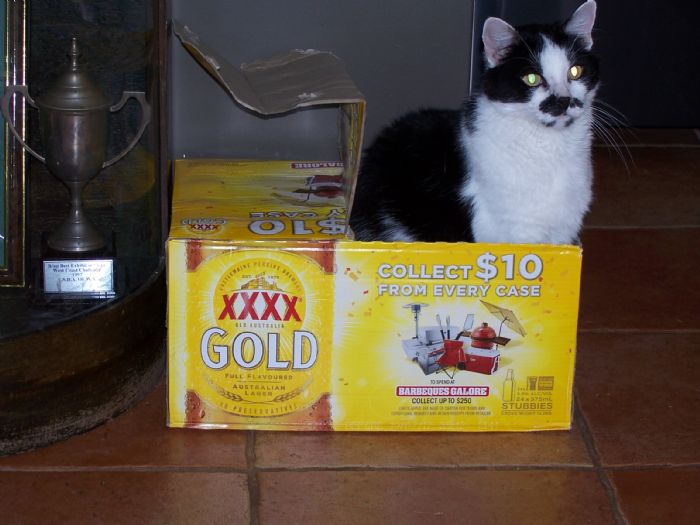 **************************************************************************************
Our "Angie" & "Oak" litter born 2nd Sept 2018.
*** Late October/November 2018. The whole litter of 5 puppies has been taken to the German Shepherd dog club 5 or 6 times now for socialising from 7 weeks of age, where they meet lots of other pups of different ages and see older dogs and children and adults. Their temperaments are outstanding and they are very happy confident puppies. They happily walk on the leash. All our litters are raised in the house and we try to give all our puppies the best start in life. The 2 pups we kept still come into the family room every night and sleep in their big pen. They are outside in a grass pen near the other dogs all day til late at night but they come inside in air con on hot days. Puppies can't be subjected to heat.
Our magnificent latest German import "Oak" is the proud father. "Homer" who we imported from Italy in 2012 is their grand father.
2 puppies from this litter, photo at 10 wks. "Brielle" left who we are keeping and her brother "Boombah" sold to Queensland.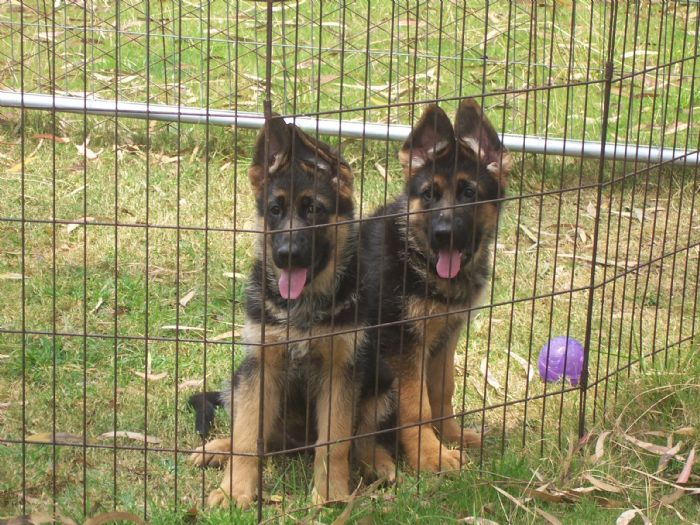 Boombah on left & Brielle at 5 mths. Their mother Angie may be mated around JUne 2019.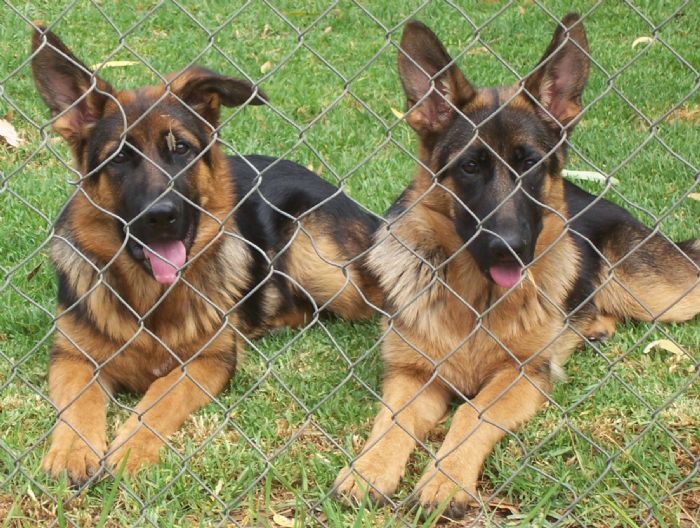 *** "Foxy" below (now called Anni) has found a show home with a very experienced person. I have left these photos here so you can see the very high quality of the puppies that we breed. This litter is very typical of our breeding.
Below. Puppies at 5 weeks
Photos of puppies below on 5.10.18.
Sleeping after a play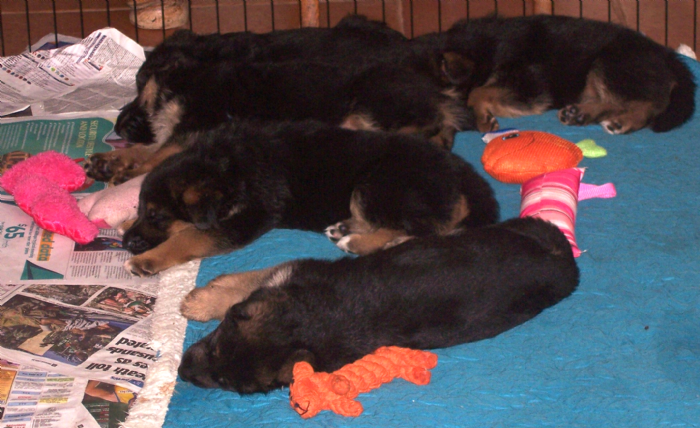 Father of puppies below. "Oak" (father of Boombah & Brielle)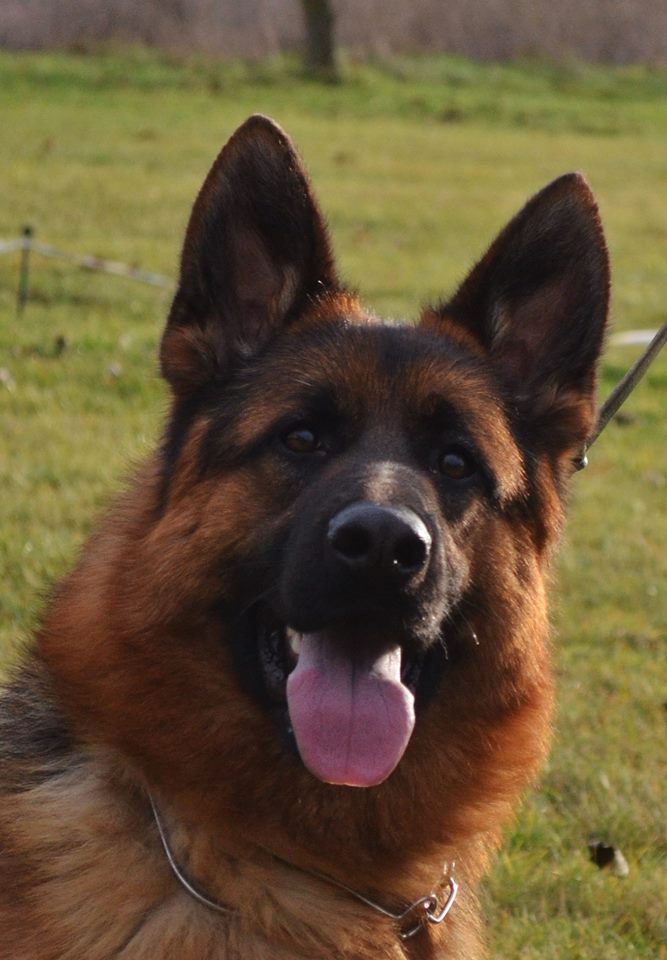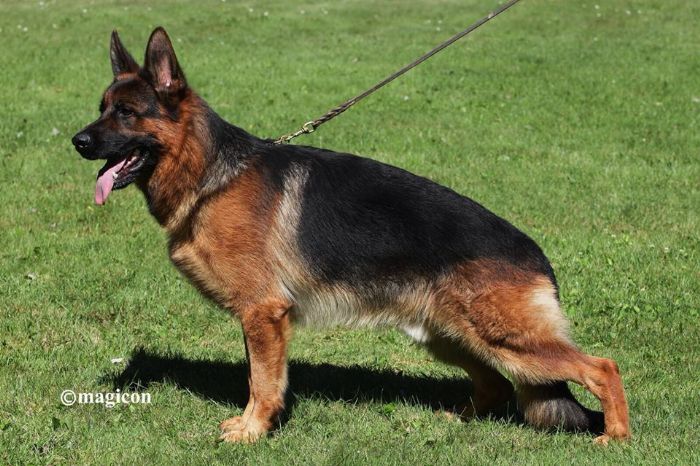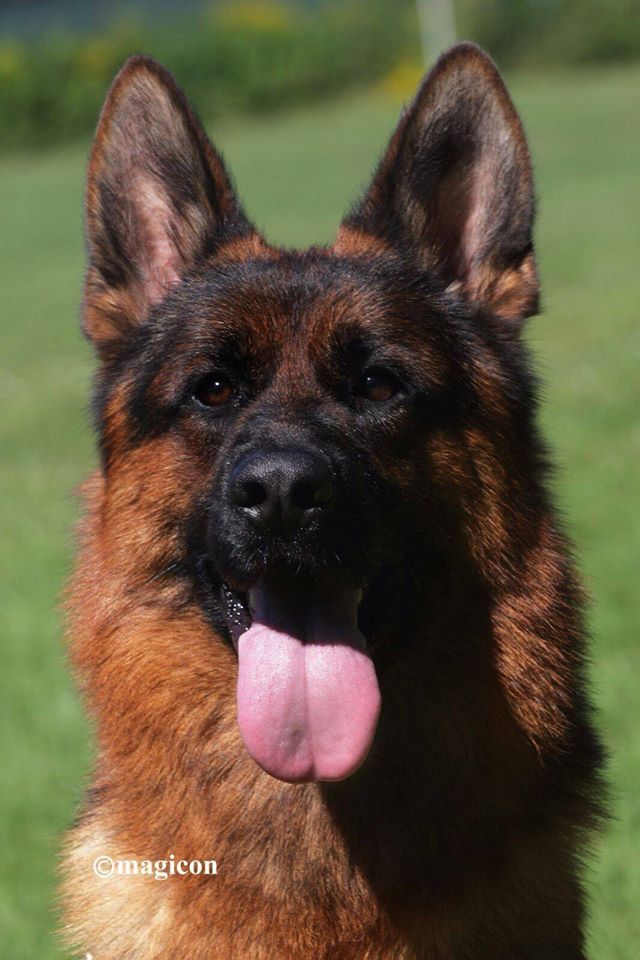 Below mother of puppies Angie (mother of Boombah & Brielle)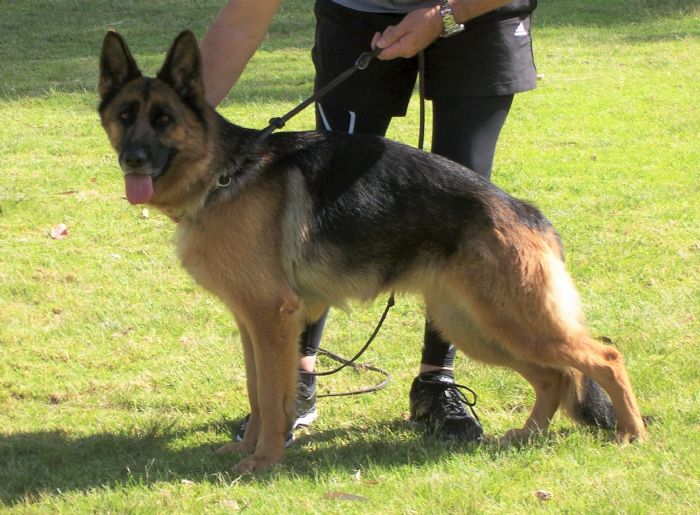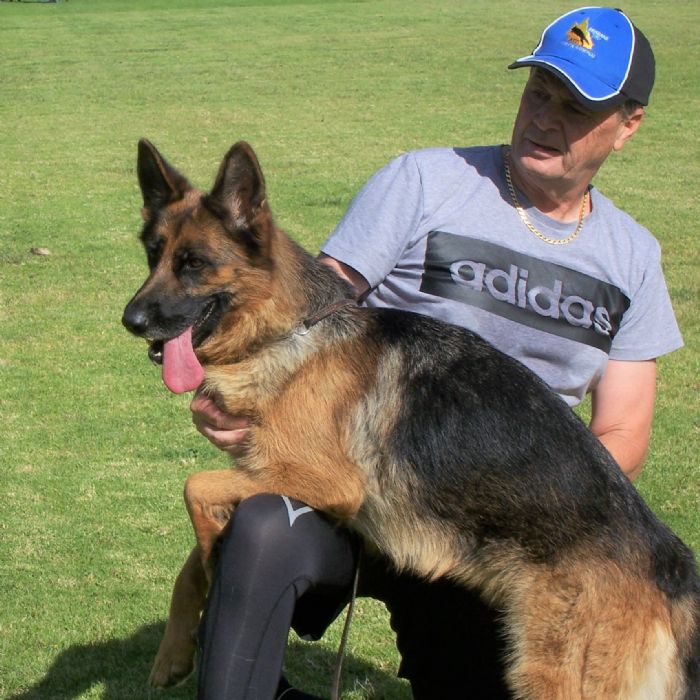 ******************************************************************************
BUBBY'S LITTER ARRIVED ON 8.6.19! 2 males & 2 females, 1 long coat of each sex.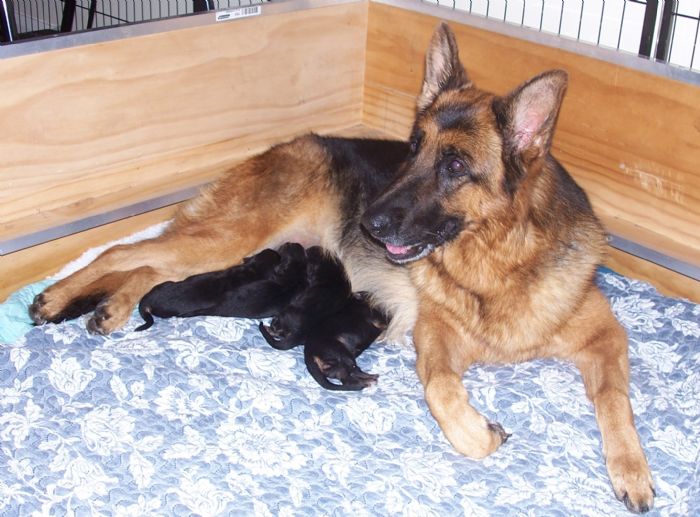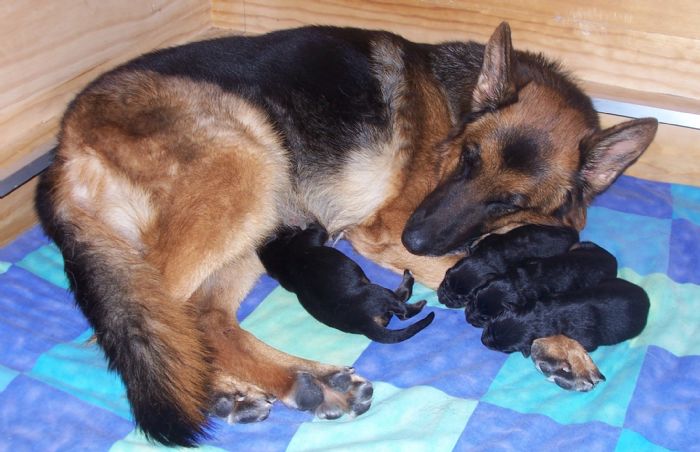 2 days old 4 days old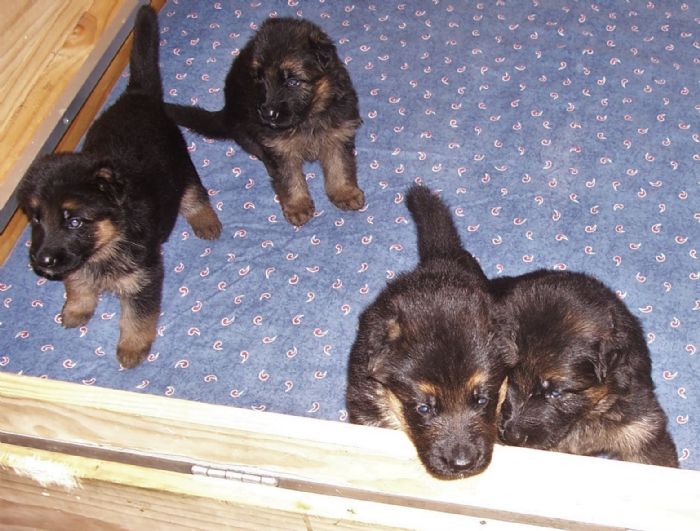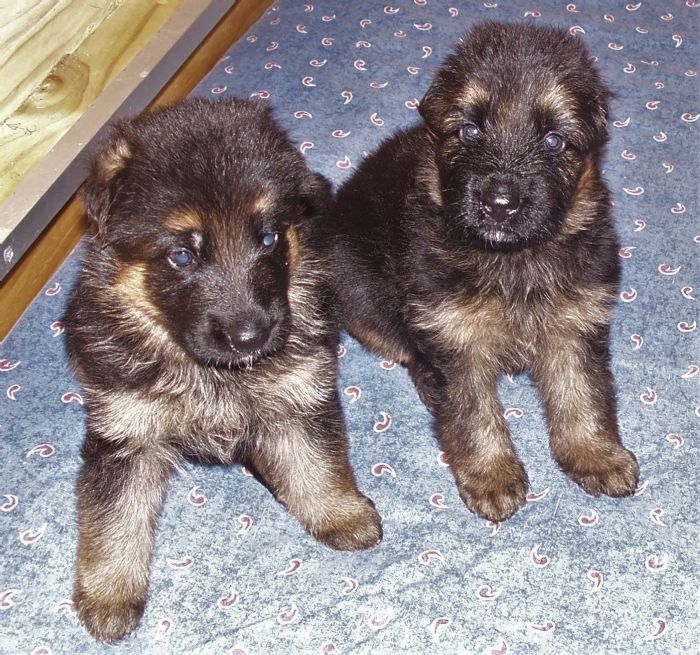 At 27 days At 27 days, long coat on right Bubby was inseminated with frozen semen from our magnificent German import Mika who we imported in 2008. The semen was collected and frozen 10 years ago! Sadly Mika passed away last year at 11 years of age. He lived with Michelle, Vic and Drew in his senior years.
We only breed from high quality bitches and stud dogs and all our breeding stock have official hip and elbow passes as do many generations behind them. Quality breeding doesn't happen by accident. It takes a lot of thought and hard work as well as a lot of expense.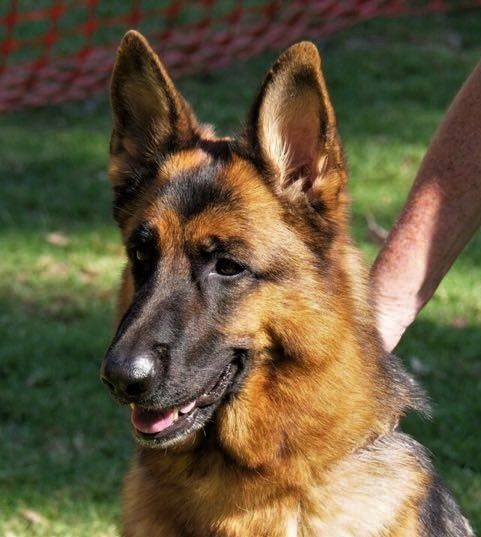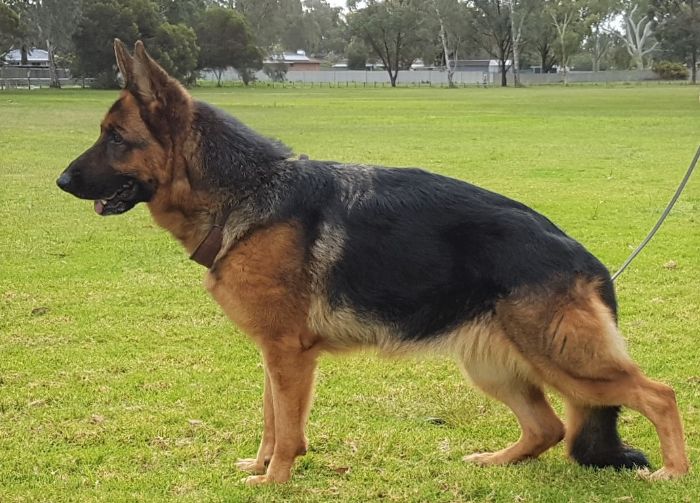 Above Bubby. Awarded Best Tricks Dog in the club 2015 & 2016
The sire of Bubby's litter is Mika below, who we imported in 2008 from Germany.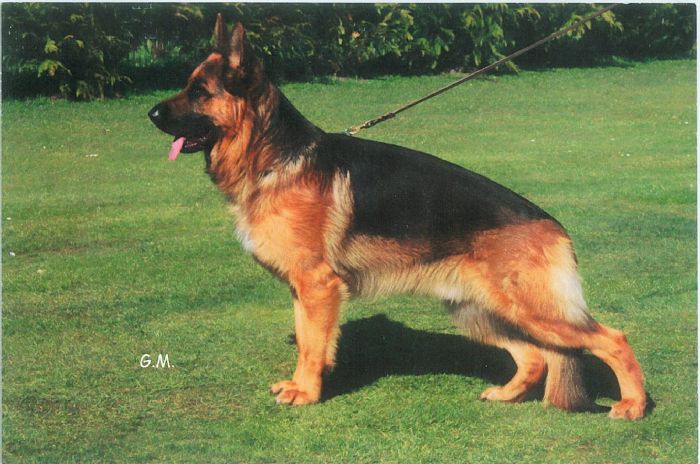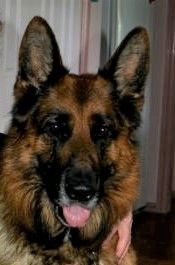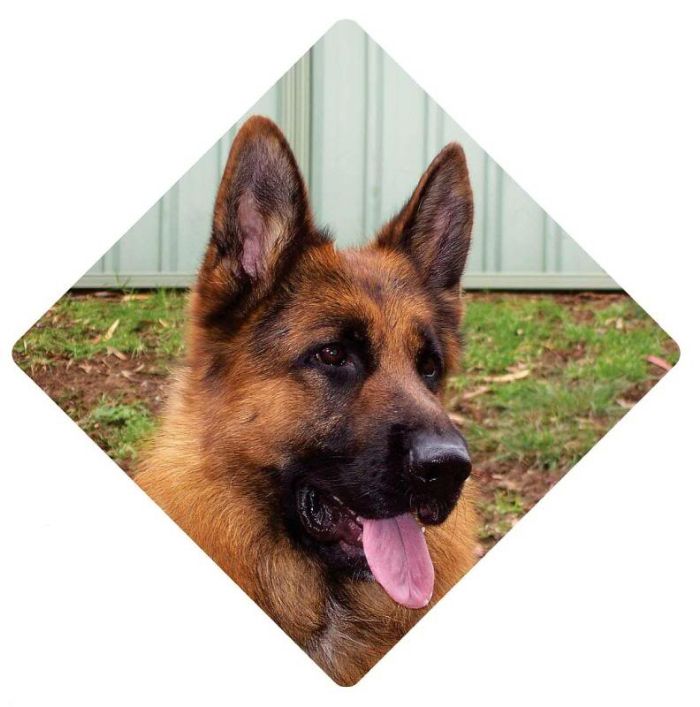 *************************************************************************
NATIONAL SHOW RESULTS 2018.

5 of our dogs were shown for 4 "on the pegs" in the top ten in their classes.
Baby Dog, Alderhaus Oaks Zorro 6th (called out 3rd) Co-owned with L. Summers, T. Massis, Carol Mason in Hobart.

Zorro above (mother is Angie above)

Baby Bitch, Zorro's sister, Alderhaus Angelic Beauty 12th (called out 9th, 28 in class) Both sired by Oak vom Haus Iskander imported Germany.

Beauty above (mother is Angie)

Minor Dog Alderhaus Z For Zambo 2nd (16 in class) Co-owned with Carol Mason.

Zambo above, and chilling out!

Minor Bitch, Zambo's sister, Alderhaus Z For Zoe 9th (30 in class) Both sired by our Juwika Destroyer. Zoe below.


Open Bitch Aimsway Ripepe (Groovy) co-owned with Lorraine Summers, 10th Open Bitch, 53 in class. Sired by Pepe v.d. Zenteiche.

A big thank you to our dear friend Ian McIntosh for his dedication over the last 5 years for his training and handling of our pups and dogs since very young. Also a big thank you to Daniel Olsen from Spain who expertly handled our dogs for the above placings. It was a great weekend with friends and perfect weather. All our dogs did us very proud.

Below. Our beautiful bitch Aimsway Ripepe (Groovy) co-owned with Lorraine Summers in Hobart and bred by our partners with the imported males, John and Lee Martens. Groovy was 10th place Open Bitch class (over 2 years) in a huge class of 53 females. Groovy won the Puppy Bitch class at the 2016 National.

Groovy with owners Lorraine Sumnmers Hobart and Penny on right.

*********************************************************************************

LIFE AS A DOG BREEDER ISN'T ALWAYS A BED OF ROSES!

This is what happened on 26th February 2018.

A very traumatic afternoon at the Vets. Our beautiful and best bitch Pixie had to have a caesarian as she only had one pup left after re absorbing others. Every time I took her in for an ultra sound she was losing another puppy. Unfortunately we lost the one remaining puppy. And to make matters worse, Pixie has developed cysts on her uterus and my brilliant Vet Dr Steve Metcalfe at the Applecross Vet Clinic suggested I don't breed from her again.
This in itself was bad enough but she had been mated to my magnificent recent German import Oak vom Haus Iskander. I had very high hopes and was so looking forward to this litter as Pixie has produced stunning pups in previous litters. And to top off my very traumatic day, the puppy we lost was a girl. Steve said Pixie had initially conceived 4 puppies. It was all just going from bad to worse. However Pixie is doing well and is eating but my tears won't stop flowing thinking about what could have been.
Pixie is a very beautiful bitch, graded Exc Merit, and has an impeccable nature and is the mother of Alderhaus Yasmin Evelyn who was called out first at the National last year and ended up 2nd in a class of 40 bitches. Thankfully I have Yazzie and Pixie's young Destroyer daughter Zoe and her brother Zambo to carry on with, and not forgetting my 4 year old Bubby and her Exc graded sister Emmy, both Breed Surveyed, from Pixie's first litter sired by Pepe. So all is not lost.
I would sincerely like to thank Dr Caitlyn and Dr Steve on their professionalism and compassion whilst dealing with this yesterday in what was one of my worst days in dog breeding in over 40 years. Dog breeding really sucks sometimes but Pixie is OK and that's the main thing. She has given us so much love and joy over the years and Rob and I adore her.

***********************************************************************************************************************

Please take the time to read this entire page so you will have a better understanding of my life long love of the German Shepherd Dog. I am commited and dedicated to breeding top quality puppies from our beautiful high quality females. We import males of outstanding quality from overseas on a regular basis from some of the best bloodlines in the world. We are very proud to say we have nowimported 12 males from overseas. This page explains how it all works and how our puppies are lovingly and expertly raised. There is also other information you may find helpful. I was 18 years old when my first litter was born. Rahni my first German Shepherd had 10 beautiful puppies in February 1972. I kept 2 female puppies, Rima and Melony, and they were 2nd and 3rd place at their first show. The rest as they say is history.

GERMAN SHEPHERD 2017 NATIONAL SHOW NEWS

We had a very successful National show in Brisbane on 19th-21st May 2017. Between us and our partners John and Lee Martens from Aimsway Kennels in Sydney, we had 9 dogs in the show and 8 were placed 6th or better. All dogs in the top 10 in each class were awarded a sash. We had between us, 2 Seconds, 2 Thirds, 1 Fourth, 2 Fifths and 1 Sixth. There were 20 to 30 dogs in some classes. Our magnificent German import LABO was 3rd in his class and awarded the Bronze medal at over 7 years of age! A great effort. Labo won the Gold medal last year at 6 years. Progeny from our imported males Ury, Pepe, Labo and Destroyer did very well, with most being awarded 1st to 6th place in various classes. Both judges were from Germany.

VERY EXCITING NEWS! Mid 2017, we

purchased our very first female in Germany! We had already imported 12 males since 1999, and felt it was time for a top class female. Our new girl is "Emina vom Kapellenberg" and she is one of Germany's top young bitches. She was awarded the placing of Excellent 3 at the German Shepherd Sieger Show in Germany last weekend. The biggest G.S. show in the world. There were nearly 90 bitches in the class, and Emina was 13th place. Last year at this big show she was 4th place in a huge class of 142 bitches! Emina is a grand daughter of our magnificent German import Labo. To the best of my knowledge, Emina is the highest show graded bitch in Germany to ever be imported into Australia. We are extremely fortunate to have a bitch of such high quality who is highly competetive with the best females in the world. Not sure yet when she will arrive in Australia, possibly late 2018.

Emina in photos below:

OAK ARRIVED IN PERTH FROM GERMANY ON 5th AUGUST 2017!

EXCITING NEWS! OUR NEWEST GERMAN IMPORT "OAK vom Haus ISKANDER" Born 16.12.14.

Oak is now living in Perth with us. He is a magnificent young male with a beautiful confident loving

nature. We are very excited to be his new owners.

Oak at 20 mths Oak

We are extrememly excited to announce the purchase of "OAK", a beautiful 2 year old high quality m

ale

from Germany, for showing in Australia as well as to breed from. Oak's sire is the absolutely m

agnificent ZORRO vom La' MIRAGE who was 3rd place in Germany in 2014 in the 18-24 mth class, 1

00

males in class. Zorro is one of the most magnificent males I have seen in person. Oak was also v

ery

highly placed in Germany in 2016, 20th place in a huge class of 115 males (18-24 mth class)

Oak's paternal grand mother is Labo's full sister Laila. We imported Labo from Germany in late 2015.

Labo

is the highest awarded German Shepherd to ever be imported into Aust. Oak is owned in

partnership with

our friends John and Lee Martens from Aimsway Kennels, Sydney. Oak will reside i

n Perth with us.

Oak is

the 12th male we have imported since 1999. We are very proud of this a

chievement. To the best of our

knowledge, Oak is the only import into Australia sired by Zorro. We're

very much looking forward to

puppies sired by Oak in early November 2017.

5.11.17. Our first litter sired by Oak was born! 2 males and 1 female. We're planning on keeping 2 of

the babies for showing and futire breeding. They are very beautiful, chunky babies. Photo on left.

Angie with 2 day old babies, and other photos at 12 days.

27.11.17. Photos below. Angie and Oak's babies at 20 days.

The babies are absolutely stunning and have very full glamorous coats. I'm very proud of our first

Oak litter. They are very special as they're also our first Homer grand children. (Homer is deceased)

Babies teeth are now coming through and they are now playing and recognise me.

30.11.17. Babies are very beautiful. 3 weeks and 4 days today. I love this age, especially between 3

and 5 weeks. They now hear me in an instant and recognise me and this morning we had a good

play in their special puppy box. In the next few days they'll be upgrading into the big puppy pen a

few metres away in the open lounge room where they can see what's going on around them and

they'll have more room to run around and play. I usually move them out of the puppy box into the

pen at around 4 weeks. Later this week they'll go outside for a supervised play in the sun when it's

not too hot.

1.12.17. 3 weeks and 5 days. They had their very first meal of solid food tonight. Very well soaked

mushy puppy kibble and a little special puppy canned food added. We use Royal Canin. They just

put their heads in the bowl and started eating! Very smart babies. I didn't have to hand feed them

which gets very messy! Then I sat with them and they played with their soft chewy squeaky toys.

I wish I could sit here for hours with them but I need to attend to my other 12 dogs! Loving these

special babies sired by "Oak".

2.12.17. 3 weeks and 6 days. Babies moved out of their specially built whelping box across the

family room to the big puppy pen. They now have a big area to sleep and play in. Photos below.

Above. Angie's puppies at 8 weeks. Female on right.

"OAK" above at 21 months

"OAK" above at 21 months

Above Oak's sire Zorro Zorro Oak's mother Romina

1.2.17. Outstanding quality. Just 5 mths, my beautiful girls from Pixie and Labo. Yahna left, Yazzie right.

Yazzie won her class at her first show on 9.4.17, and was 2nd at the National Show on 19.6.17 with 40

pups in class!

Yazzie below at 14 months, photos taken 29.10.17. Parents Labo and Pixie.

OUR PUPPY PRICE

Sometimes people query our price. It isn't high compared to some other breeds.

Rottweilers can sell from $3,500 to $5,000 and Saint Bernards from $4,000, and French Bulldogs sell from $4,000 to $7,000 and even up to $10,000 for rare colours! These are 8 week old puppies! These breeds usually have a shortened life span in comparison to German Shepherds.

Please don't query our puppy price. It is well and truly justified.

We pay HUGE amounts for some of our imported males. "Labo" is possibly the most

expensive dog of any breed to ever be imported into Australia. Labo and Destroyer were well into the 6 figure mark. Yes, lots of zeros. You could buy a house with what they cost us!

Caring for litters is practically a full time job if done properly.

When a new litter is born it's crucial for around the clock monitoring, especially for a first

mother who may not know what to do with her babies. Sometimes it can take several days

or up to a week for her maternal duties to become clear to her. Some breeders lose puppiesin the first week as they don't monitor the babies closely. Some mothers can't be left alone at all with her new babies for the first 3 to 7 days so we have to get someone to sit with her, or I take her with me if I go to the kennels to attend to the other dogs or I crate the mother for short periods while I do other necessary jobs like feeding the other dogs and cleaning kennels etc etc. This is to ensure that no harm comes to the new babies until she knows how to care for them. This is a very stressful time for both the breeder and the mother.

The babies have to be kept warm and the temperature in the living area has to be constant

and the mother has to be constantly supervised so she doesn't accidentally step or lay on

the babies and suffocate them, and the babies have to drink frequently especially in the first couple of days to get all the antibodies from their mother's milk.

Raising a litter doesn't happen by itself! I get very little sleep during the first week or so with a new litter. Maybe 10 minutes now and again dozing next to the puppies whelping box in a camping chair. With my current litter, I didn't sleep in my own bed for 11 nights.

The mother has to be fed regularly, usually 3 times a day, and last meal around 11pm or

midnight. I need to cook her meals, whatever she'll eat, chicken, steak, pork, cooked minced etc etc. as sometimes the mothers don't feel like eating for the first 2 or 3 days after giving birth. Rarely will mothers eat kibble in the first 3 to 5 days after giving birth. Many meals are thrown out as she won't eat them. It's a constant battle trying to find something she will eat. She also needs

plenty of water and milk drinks to maintain her milk supply, as this is all the babies get for the first 3 weeks of their lives.

Then more hard work starts when the puppies are around 3 weeks old, of feeding them very soft mushy food, usually by hand for the first few days until they get the hang of eating out of a bowl. This is done 2 to 3 times a day. And the bedding in the whelping box also has to be changed frequently which means lots of extra washing and drying of dog bedding.

Puppies also have to be handled regularly, their nails need to be cut and filed once a week and when they get to around 3 weeks we need to find time every day to play with them with toys and take them outside in the sunshine, weather permitting, not too hot or cold or windy or raining. If weather is not suitable, the pups play in our TV room with us.

Puppies go to the toilet a lot once they start on solid food, so bedding and newspapers have to be changed frequently. If the weather is too hot to put puppies outside, they stay in the house 24/7 in air conditioning. So their puppy pen has to be constantly checked and any soiled newspapers or bedding has to be taken up and replaced so the puppies don't get dirty.

It's very time consuming raising a litter and socialising them THE CORRECT WAY.

Unfortunately not every breeder has our very high standards and dedication. Some do, a lot don't. And no other breeder has had the enormous cash outlay that we have had since our first imported stud dog in 1999.

So before you query our price, please appreciate all the time and effort and expertise that

goes into raising our puppies, and the very high quality of the parents and the dogs behind them.

And I also have 14 dogs here (with the occasional litter) who I need to care for every day,

brush, exercise and clean their kennels and exercise yards. Plus we take our older pups

and some of our show dogs to the dog club one or twice a week to socialise them. We

live on a 14 acre property and the kennel complex has lots of grass areas to mow so there's lots of work to maintain it.

Walk a week in my shoes with very little sleep and lots of hard work and stress, import stud males from overseas on a regular basis to help broaden the bloodlines in Australia, and then

ask why our puppy price is what it is. Breeders don't get days off, we work 365 days a year.

We have imported 8 high quality males since late 2013 and a total of 15 males since 1999.

This was a huge and very expensive task. All dogs purchased overseas must go through

very strict extensive testing in their country starting 6 months prior to arriving here, with official detailed documentation from our Government before they can enter Australia.

I'm the longest registered breeder of German Shepherds in WA. I have breed over 150 litters since 1972.

Nearly all of our litters will be sired by either our imported high quality males, or semen we have purchased and imported from overseas from top males. Importing frozen semen and stud dogs is a very costly exercise. However, we have done this to broaden the genetic pool in Australia which will also enhance our breeding program.

It's a massive achievement for any breeder to have imported 15 males since 1999. All our imported studs dogs since Vegas in 2010 are co-owned with our dear friends John and Lee Martens, Aimsway Kennels in Sydney.

PIXIE'S BABIES SIRED BY DESTROYER ARRIVED 23/8/17, 3 males & 2 females.

Below, some of Pixie & Destroyer's puppies at 6 wks, 2 males and female on far right

Below, our rising stars, Zambo on left, and Zoe at 9 weeks, from Destroyer and Pixie.

PIXIE'S LITTER WAS BORN ON 23.8.17.

Photo taken 3 days before the babies arrived. All puppies spoken for.

21.8.17. I just felt a couple of the babies moving in her tummy!

Pregnant bitches go off their food at various stages. We feed them whatever they will eat. BBQ

chickens, cooked or raw meat, canned food over their kibble, etc etc. Some days they get offered

several different meals and they eat a small amount or nothing and we throw it away. Yesterday I

cooked her a pot of stew, diced chicken, chicken livers and rice. Last night she ate well including

some kibble. This morning I literally had to hand feed her by dipping my fingers in her bowl and

trying to get her to eat the stew. No way she's eating kibble at the moment! She's not feeling like

eating, but she ate a small amount. I had very messy fingers!

23.8.17. Puppies born today. Pixie is now eating well again. She feels much better after having the

babies and losing the extra 8 kilos.

26.8.17. Babies 3 days old. See 2 photos below.

29.8.17. Babies are 6 days and going extremely well. Growing before our eyes! They are very fat and content. Pixie is an excellent mother.

30.8.17. Photo below. Babies are a week today! They're very beautiful, but I may be a little biased!

Pixie has very rich milk and the puppies have a drink, fill their tummies, then just fall off and veg out until they need more milk. I love watching them. They are very even in size. I'm very proud.

31.8.17. Babies below 8 days. "We've all drunk so much, we're about to burst, we'll just have a nap

until we're hungry again".

5.9.17. Babies are 13 days today, 2 weeks tomorrow! Some have their eyes open, others won't be far behind. They are SO cute now! Big, fat, very strong babies. Pixie is a brilliant mother. I feel this is a very special litter. I hope I'm right. We're planning on keeping 2 or 3 for showing and to keep the blood lines going. Pixie is our best bitch.

8.9.17. Babies are 2 weeks and 2 days. They are moving all around the puppy box now and are

learning to stand up and walk. They seem to be quite advanced for their age. One was just trying to play with another who was trying to sleep. He was mouthing the other one's face and pawing at his face until he fell on his back! So cute to see. This is the first time I have seen them playing. They are turning into little puppies and not just little creatures only wanting to drink from their mother. They'll be playing with me in a day or two. I can't wait. I don't exist to them yet, their Mum is all they know at the moment . They are a couple of days too young to know that I also exist! I'll get very little else done once they start responding to humans. They all have their eyes fully open now!

13.9.17. Babies are 3 weeks today. Playing and play fighting now! Their teeth are starting to come

through. They now look at me when I talk to them. Loving these babies! I won't make any decisions about which ones I'm keeping until they are 7 weeks old. This is a very special litter.

Photos below taken today. 3 males in photo on left.

Definition of contentment: When mother is laying with the babies, and none of them are drinking.

16.9.17. OUR VERY FIRST SOLID MEAL! Photos below. Very well soaked mushy puppy kibble and

puppy canned food. We all got into it straight away and after 5 minutes it was all gone. Our Human

Mum thinks we are pretty smart and very special.

16.9.17. WE HAVE MOVED TONIGHT! Photo below. Instead of us pups being in the specially designed s

afety puppy box for new borns and small puppies, we moved into a wire pen in the open lounge r

oom. We have more room to move around and play. The pen will be made bigger as we get older.

Instead of Mum jumping in the box when she wanted to feed us or be with us, she can still lay with us o

r if she wants a break she can get into the puppy box as we can't climb into it, yet! Our Mum Pixie w

ill be with us for a few more weeks. We may get some sunshine outside in the special puppy yard in a

day or two. Our Human Mum will sit out there with us, with our Mum so we don't get scared because we are o

utside and on grass for the first time. Our Human Mum can't wait to see us running around outside so s

he can see how we are shaping up. Our Mum Pixie loves us very much and she lays with us for h

ours when we are asleep, even though she can go out if she wants to. We hear our Human Mum say a

ll the time that Pixie is the best Mum ever.

23.9.17. Babies are 4 weeks and 3 days. They are absolutely stunning. It's going to be difficult trying t

o pick the ones I want to keep for showing. Very high even quality. They are very quiet babies and a

re seldom noisy. Pixie still spends a lot of time laying with them even when they aren't drinking f

rom her. The puppies are beautifully coloured with lovely quality coats. They have many toys to p

lay

with but they still sleep a lot at this young age. Photos below.

Pixie's pups 4 wks Female left, male right, 4 wks

male 4 wks male 4 wks female 4 wks

7.10.17. Pups are now 6 weeks and are absolutely gorgeous. This is a very high quality litter and I'm v

ery excited. It's difficult to choose what pups I'm keeping. They are very well behaved and sleep w

ell at night in our open living area. They are in a big wire pen at night and spend most of the day u

ntil dark outside on the long veranda or playing on the grass in the big puppy yard off the lounge r

oom, where I can keep an eye on them. Below is where they spend their day, still with their mother.

2017 NATIONAL SHOW NEWS.

LABO at 7 years and 2 months was 3rd place and was awarded the Bronze medal. He was the oldest in the class. Labo won his class at last year's National and was awarded the Gold medal at 6 years.

Pixie's daughter "Yazzie" at 9 months old was called out in first position at the German Shepherd

National Show in Brisbane on 19.6.17 and final placing was 2nd, in a very large class of 23 female

pups (6-9 mth class) Yazzie below left. Yazzie is 12 months on 27.8.17. Her sire is LABO.

Also Pixie's gorgeous grand son "Romeo" below right was 4th place at the National in the 12-18 mth

male class. His sire is LABO. (Romeo is proudly now co-owned with Dorothy and Ian Marr)

Yazzie 2nd at the National Show Romeo 4th at the National Show

PIXIE above MATED TO DESTROYER above

Our stunning "Alderhaus Queen Pixie Vegas" (Pixie) is our highest show graded and best bitch.

She has an impeccable temperament. She has had 2 litters (Dec 2013 and Aug 2016) and has

produced high quality pups. Pixie won "Best Puppy Bitch 2012", awarded by the German Shepherd

Dog Assoc of WA. You can read more about Pixie on her own page under FEMALES.

Destroyer above 16.6.17 only one hour after arriving from Sydney. He has an amazing nature. He was with us for 7 weeks to mate some Pixie and some bitches however he has now retuned to Sydney to our partners.

***** PLEASE READ THE INFORMATION BELOW BEFORE YOU CONTACT US, AND PLEASE FILL

OUT THE QUESTIONNAIRE FURTHER DOWN THIS PAGE, UNDER THE PHOTO OF THE GERMAN

SHEPHERD SITTING IN THE CHAIR. SORRY BUT ENQUIRIES WON'T BE ANSWERED WITHOUT THE

FILLED OUT QUESTIONNAIRE. THIS INFO IS REQUESTED SO WE CAN MATCH A SUITABLE PUPPY

FOR YOU, OR YOUR FAMILY AND LIFESTYLE.

HOW IT WORKS.

Breeders can only work in a 19 week window, starting from the day a bitch comes into season until

the puppies are ready for homes. After a bitch is mated it's approximately 17 weeks later that the

puppies will be 8 weeks old and ready for their new homes.

Breeders can't predict when they will have a litter until a bitch comes into season, it's purely guess

work until their season starts.

We ultra sound our bitches around 4 weeks after mating to see if they are pregnant and to determine the approximate number of puppies expected.

Unfortunatey not every bitch will get pregnant every

time mated.

To be in line for one of our quality puppies you would need to be on our waiting list after paying a $500 NON REFUNDABLE deposit. We never have puppies "ready to go" and we always have a waiting list. We usually keep pups from most of our litters.

We put a lot of time and effort into raising our puppies in our family/living area of our house so you

can be assured they get the best possible start. Our puppies are frequently handled and played with by us, other breeders and visitors. This is necessary for a well adjusted, confident puppy. We

sometimes take the puppies to the dog club from around 7 to 8 weeks of age for socialising. It's then up to you, the new owner, to keep up the regular socialising as well as basic obedience lessons.

We grade our puppies from 7 to 8 weeks of age and then we make our selection of what we're

keeping for showing and/or breeding. We then offer the remaining puppies, if any, to people in date

order on our waiting list. We usually keep pups from most of our litters. Pups can be exhibited in dog shows after 3 months of age.

OUR 2017 NATIONAL SHOW RESULTS

German Shepherd National Show, Brisbane 19-21 May 2017, 2 judges from Germany.

We had great success at this year's National. Between us and our partners John and Lee from

Aimsway Kennes in Sydney, we showed 9 dogs and 8 were placed 6th or better, including seconds and thirds. Sashes were awarded to the best 10 dogs in every class.

4th place in the 12-18 mth male class, Alderhaus Wicked Romeo, sired by Labo. (Mother Emmy)

2nd place in the 9-12 mth female class, Alderhaus Yasmin Evelyn, sired by Labo. (Mother Pixie)

*** Labo at 7 years of age was third and was awarded the Bronze medal! He was the oldest in class.

Destroyer had 13 progeny in the top 10 in their classes, and Labo had 10 progeny in the top 10 in their classes making them amongst the highest sires with the most progeny placed in the Top 10.

BUBBY'S STORY. SPECIAL ANNOUNCEMENT!

2016.

"

Bubby" wins Smartest Dog at the German Shepherd Dog Assoc. of WA Fun Day 27.11.16 for

the second year in a row! Bubby's registered name is "Alderhaus Pixies Barbie Doll", she is sired by "PEPE" and her mother is our beautiful "PIXIE", who is our highest show graded bitch.

"Bubby" in photos below, doing some of her tricks on 27.11.16.

"Bubby" will possibly have a litter of puppies sired by "OAK" this year!

Below "Waving" "Taking a Bow".

Below left 27.11.16, Bubby learning a new trick called "Dance". A bit like marching on the spot. When I

raise one leg, she raises one leg and then we raise the other leg and repeat a few times. Photo b

elow right, Bubby learning new trick called "Walk". I place Bubby's front paws on the top of my feet a

nd we walk together. She has only recently started learning these 2 new tricks. These tricks are q

uite difficult.

Below, Bubby waiting for the next command!

ABOVE: Alderhaus Pixies Barbie Doll ("Bubby") Photo on 6.1.17 at 3 years and 3 wks.

Sire is Pepe, her mother is our very beautiful Alderhaus Queen Pixie Vegas (Pixie)

Bubby's story. Bubby was born on 14.12.13, a tiny 250 gram puppy, less than half the size of an average puppy. There were initially 12 pups in the litter, all very small and premature! Only 250-300 grams. The average weight of a new born is 500 to 600 grams. I lost one boy at 10 days, on Christmas Day. For over 2 weeks most of my time and energy went into rotating 2 lots of puppies around the clock until they were old enough for solid food. Pixie never had more than 6 puppies at any one time to start with. Bubby was a very delicate baby and I fought for months to keep her alive. She was basically hand raised by me and got special attenton and extra milk from her beautiful mother Pixie. Now Bubby is a normal size beautiful adult. Bubby is very intelligent but very strong willed, and has around 10 tricks that she does, when in the mood! For example: waving with her paw, playing dead and my favourite, taking a bow, going down on both elbows with rump in the air. She knows my right knee from my left knee and will touch the correct knee with her paw. I have a very special place in my heart for Bubby.

2015. Bubby first won "Smartest Dog" at the German Shepherd Dog Assoc of WA Fun Day

on 20/11/15. Below, photos of Bubby when younger, at 7 wks, 5 mths and 22 mths. Also photos

her performing some of her tricks at the Fun Day.

First photo above: Bubby "sitting up pretty", 2nd photo: me asking Bubby to place both paws on my knee

(The command is "both") She will also place one paw on what knee I ask her. 3rd photo: Bubby "waving".

She is a very smart dog!

********************************************************************************************************************

Our litter born on 27th August 2016 from Pixie and Labo. Male on left sold.

Yahna (centre) and Yasmin (right) who we are keeping.

"LABO" (PRONOUNCED LARBO)

WORLD BREAKING NEWS!

"LABO VOM SCHOLLWEIHER" IMPORTED BY US FROM GERMANY 29th OCTOBER 2015.

ALDERHAUS & AIMSWAY KENNELS ARE EXTREMELY PROUD TO ANNOUNCE THE PURCHASE OF THIS OUTSTANDING

WORLD CLASS DOG.

LABO WAS AWARDED THE 4th BEST MALE IN THE ADULT CLASS (OVER 2 YEARS) AT THE GERMAN SHEPHERD WORLD SIEGER SHOW IN GERMANY IN 2015 (120 males in the class)
LABO WAS 3rd PLACE AT THE 2014 SHOW IN GERMANY (101 males in class)
LABO WAS AWARDED THE BEST YOUNG MALE IN GERMANY IN 2011 (18-24 months, 153 males in class!)
LABO IS THE ONLY GERMAN SHEPHERD EVER IMPORTED INTO AUSTRALIA WHO HAS BEEN AWARDED THE
HIGHEST POSSIBLE CLASSIFICATION OF "VA" 4 TIMES IN GERMANY: 2012, 2013, 2014, 2015.

LABO IS CLEAR OF DEGENERATIVE MYELOPATHY. (DM)

LABO IS THE HIGHEST AWARDED GERMAN SHEPHERD AND ARGUABLY ACCORDING TO SOME EXPERTS, THE BEST

CONSTRUCTED IMPORT TO EVER COME TO AUSTRALIA. HE WILL BE OF HUGE BENEFIT TO THE BREEDERS AND BLOODLINES IN AUSTRALIA. LABO AND DESTROYER WILL BE LIVING WITH OUR PARTNERS JOHN AND LEE MARTENS, AIMSWAY KENNELS IN SYDNEY AS THEY NEED TO BE EASILY ACCESSIBLE AS THE MAJORITY OF BREEDERS LIVE IN THE EASTERN STATES.

LABO'S HALF SISTER YVONNE vom KAPELLENBERG WAS AWARDED THE BEST YOUNG FEMALE IN 2011 AND IN 2015 WAS AWARDED THE 4th BEST FEMALE. AND LABO'S SIRE AREX vom WILHELMSWARTE WAS AWARDED THE 6th BEST MALE IN 2010.

LABO'S FIRST FEW AUSSIE LITTERS ARE BEING BORN AS OF JANUARY 2016.

10.1.16. Today is an historic moment in Australia! Labo's first Aussie litter has been born. Congratulations to the breeder Lyn.

13.1.16. Labo's second Aussie litter born to our beautiful "Emmy". 3 males and 3 femaes. We are ecstatic! These are very exciting times for Alderhaus Kennels. We kept a male for showing, "Alderhaus Wicked Romeo".

13.1.16. Another Labo litter born. Litters from Labo from all over Australia will continue to be born from now on. Labo is in high demand for matings from breeders all over Australia and New Zealand.

IT HAS BEEN OUR LIFE LONG DREAM TO OWN A DOG OF WORLD CLASS OUTSTANDING EXCELLENCE. NOT ONLY DO WE NOW OWN "DESTROYER", THE HIGHEST AWARDED YOUNG MALE TO EVER COME TO AUST, WE ALSO OWN "LABO", THE HIGHEST AWARDED ADULT TO EVER COME TO AUST.

LABO BELOW WAS ALSO AWARDED 1st AND SIEGER IN AUSTRIA in August 2015. (Born 7.3.10) AND WINNER OF AUSTRALIAN NATIONAL GOLD MEDAL 2016 AT 6 YEARS OF AGE.

Above photos: Labo in Germany, and Penny in Germany 6.9.15 with Labo's trophy the day he was awarded the 4th best male in the world 2015! This is the only trophy of it's kind in Australia and it now sits very proudly on the top shelf of my dog trophy cabinet.

ABOVE: 4 out of the 6 beautiful babies from Emmy and Labo at 6 weeks. Females top, males above. These will be shown.

LABO'S SHOW NEWS!

27.3.16. "LABO" OUR LATEST MAGNIFICENT GERMAN IMPORT WINS THE 2016 NATIONAL GOLD MEDAL, NSW AT 6 YEARS OF AGE!

9.7.16. "LABO" WINS "BEST IN SHOW" IN BRISBANE AT 6 YEARS OF AGE UNDER PROMINANT GERMAN SHEPHERD SPECIALIST JUDGE MR LOUIS DONALD. PHOTOS BELOW:

Labo on right after being awarded Best In Show (the other dog is long stock coat Shernaa Pakros who was Best of Breed in the long stock coats. Not owned by us)

7.8.16 "LABO" WINS ANOTHER "BEST IN SHOW" UNDER MELANIE GROTH IN NEWCASTLE.

1.10.16 "LABO" WINS HIS CLASS AND CHALLENGE DOG IN CANBERRA UNDER LOUIS DONALD. 2.10.16 "LABO" WINS HIS CLASS AND CHALLENGE DOG IN CANBERRA UNDER STEFANO BEGGIATO FROM ITALY.

21.5.17 "LABO" WINS THE 2017 NATIONAL BRONZE MEDAL, BRISBANE, AT 7 YEARS OF AGE!

Labo is now an Australian Champion! As well as a National Gold & Bronze medal winner.

LABO HAS BEEN SHOWN 5 TIMES IN AUSTRALIA IN 2016 FOR 5 MAJOR WINS AS A 6 YEAR OLD!

Labo in movement at the show 9.7.16 at 6 yrs & 4 mths of age

Labo's many trophies from winning his class and the Gold medal at the 2016 National in Sydney.

He only arrived from Germany 5 months earlier.

Penny & Rob top centre, and Labo's owners from Germany who came to Australia to handle Labo in the show. Winners are grinners!

Labo & team at National above

Above 3 photos, the magnificent Labo after his Gold medal win at the National Show NSW 27.3.16. Lara from Germany on dais with Labo.

Photo above: Labo's handler far left, and owners in September 2015 when Labo was awarded the 4th best male at the Sieger Show in Germany. This show is held once a year in Germany and is the biggest German Shepherd dog show in the world. There is usually around 100 males exhibited in the class for dogs over 2 years of age.

Labo was awarded 3rd place (unofficially) at this show in 2014.

We are extremely grateful and very proud that we were able to purchase this very high quality world famous dog from one of Germany's top breeders KENNEL AURELIUS.

In 2015 Labo was described by one of Germany's top judges as the best anatomically constructed male in the world.

DESTROYER also did us very proud at the 2016 National with 5th place in a very high quality class of 34 males. 7 of the top 10 placed dogs were imports, and Destroyer was the second youngest of the top 10 placed dogs. We saw some very beautiful high quality puppies at the National (not old enough for the show) sired by Destroyer and Labo and I'm sure Destroyer and Labo will be a huge asset to the breed in Australia if some of the puppies we have seen are anything to go by. Thanks to all the breeders in Australia and New Zealand who have supported and used our 2 new boys so far.

Destroyer below at National (Sydney) March 2016

Above: Nangamai Hiawatha ("Drum") sired by Destroyer. This stunning young male was shown on 6/8 & 7/8 in Newcastle for 2 Firsts. His sister Hallie also won her class on both days.

"JUWIKA DESTROYER" BELOW , ONE OF OUR 2 NEW MAGNIFICENT MALES, ARRIVED FROM GERMANY ON 8th OCTOBER 2015!

DESTROYER IS CLEAR OF DEGENERATIVE MYELOPATHY (DM)

"DESTROYER" born 16.10.12. Destroyer was awarded Best Youth Sieger (winner) in 4 countries in 2014: Britain, Denmark, Belgium and Holland. He was also 5th place in a class of 100 males (18-24 months) in Germany in September 2014 at the German Shepherd Sieger Show. Destroyer is the highest awarded young male to ever come to Australia. He has a very strong character and very striking rich colouring with excellent dark pigmentation. We are very excited to be the new owners of this magnificent male, owned in partnership with John and Lee Martens from AIMSWAY KENNELS in Sydney. Destroyer is producing winners in several countries in Europe! His first litters in Aust should be born around late December and will be ready for homes mid to late February!

Destroyer below, shown 22 times in Europe for: 10 FIRSTS, five 2nds, four 3rds, one 5th (100 dogs in class)

EXCITING NEWS!

24.12.15. The first of Destroyer's Australian litters was born in Sydney. 2 males & 5 females. Congratulaitons to the breeder.

16.1.16. Another litter by Destroyer born in Sydney. Litters from Destroyer from all over Australia and New Zealand will continue to be born from now on. Destroyer is in high demand for matings from breeders all over Australia and N.Z.

20.7.16. Our first litter sired by Destroyer was born, 2 males and 4 females. We are keeping 2 females for showing. Several puppies from this litter will be shown.

PHOTOS ABOVE. DESTROYER

DUE TO THE HIGH DEMAND FOR OUR OUR PUPPIES, UNFORTUNATELY WE NEVER HAVE PUPPIES "READY TO GO". THERE IS USUALLY A WAIT OF AROUND 6 TO 9 MONTHS OR MORE. BOOKINGS WITH A $500 DEPOSIT TO GET ON OUR WAITING LIST IS ESSENTIAL. THIS IS THE ONLY WAY WE SELL OUR PUPPIES AS NEARLY ALL ARE SOLD BEFORE THEY ARE BORN. WE GET ENQUIRIES NEARLY EVERY DAY, AT TIMES 3 OR 4 A DAY. WE SUGGEST YOU ORDER AS SOON AS POSSIBLE TO AVOID A LENGTHY WAIT. MOST OF OUR EXPECTED LITTERS WILL ALREADY HAVE QUITE A FEW EXISTING ORDERS.

BELOW. One of our litters from July 2016, Emmy & Destroyer puppies.

Sorry, can't seem to fix this big gap!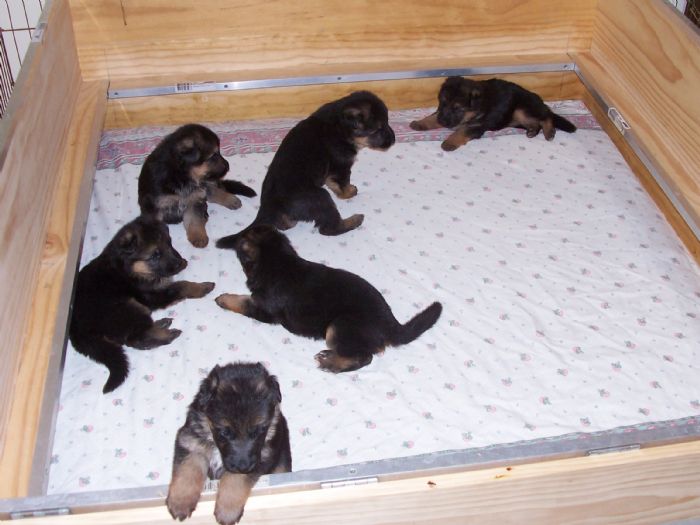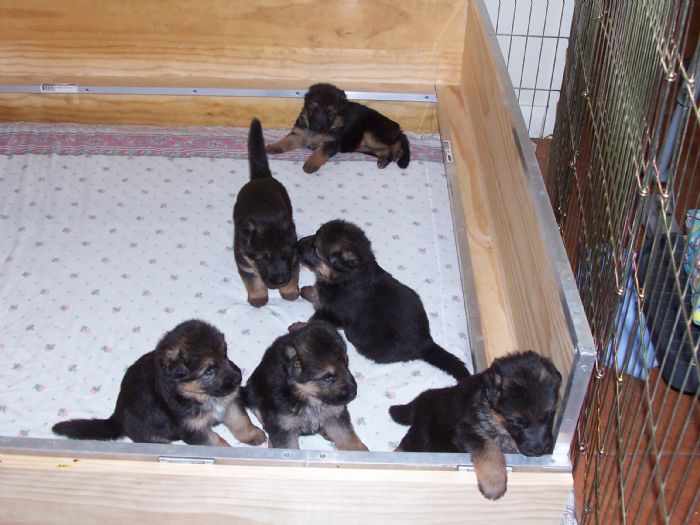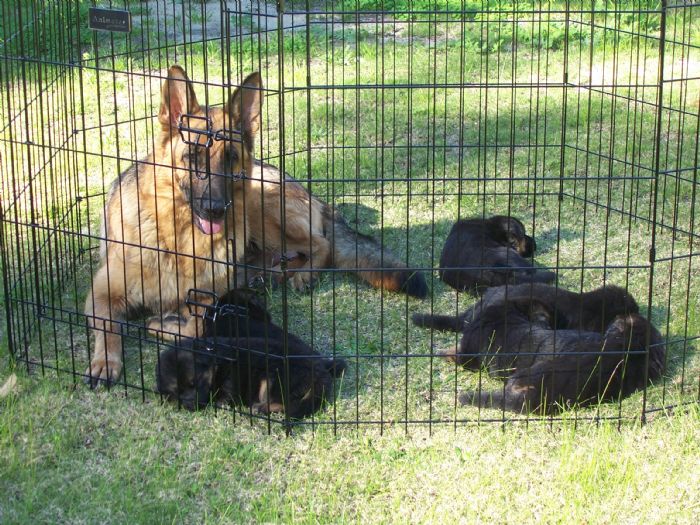 14.8.6. Above. 3 weeks and 4 days. Looking beautiful, very playful now. Beautiful deep gold coming through.
Lovely strong heads and very glamorous coats. Stand out moment. Above right, first time outside on grass to get
some sun. The pen will get bigger as the pups get older. They still sleep a lot at this age.
3.9.16. Puppies (below) at 6 wks. Looking beautiful and now have their own personalities. Very happy with these
pups. We're keeping on of the girls for showing, far left, in partnership with our good friends at Elsass Kennels
in Hobart.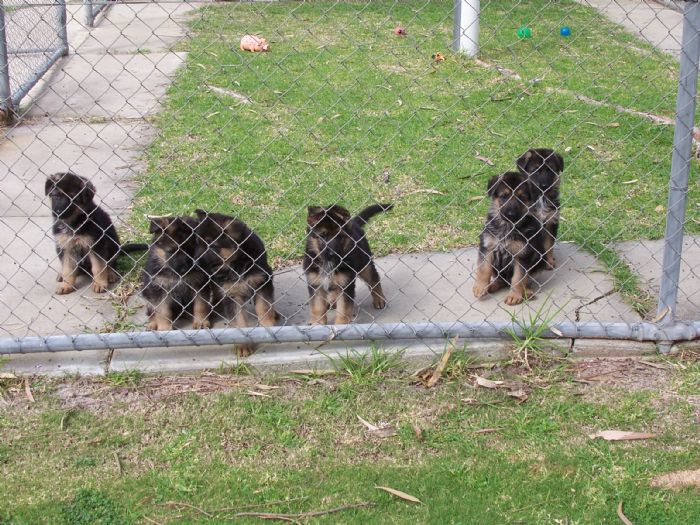 EMMY + DESTROYER = STUNNING BABIES!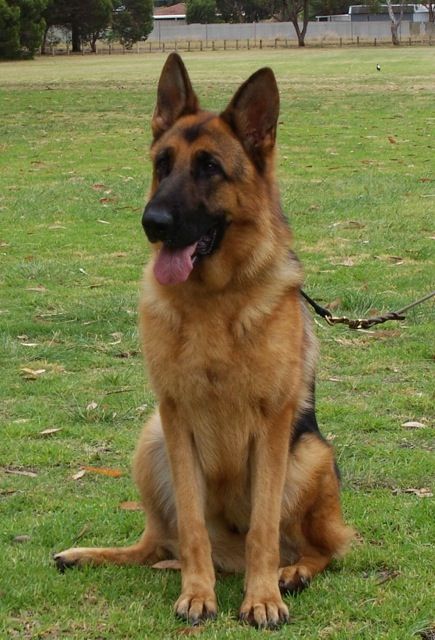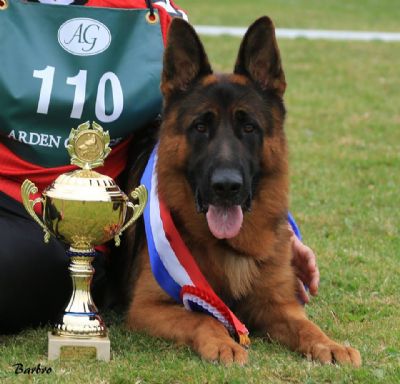 Emmy Destroyer
PHOTOS BELOW: Emmy left & centre, taken 6.12.15 at 23 mths, photo on right when 5 mths. Emmy was 6th place
in a huge class of 40 female puppies (3-6 mths class) at the National Show in Melbourne in May 2014. Her brother
Ozzie was 5th place in the male class.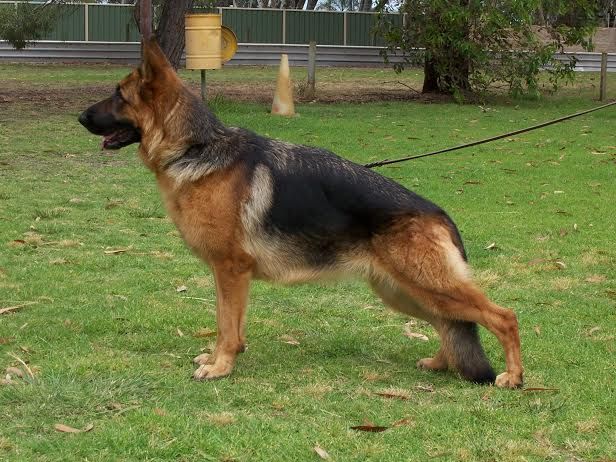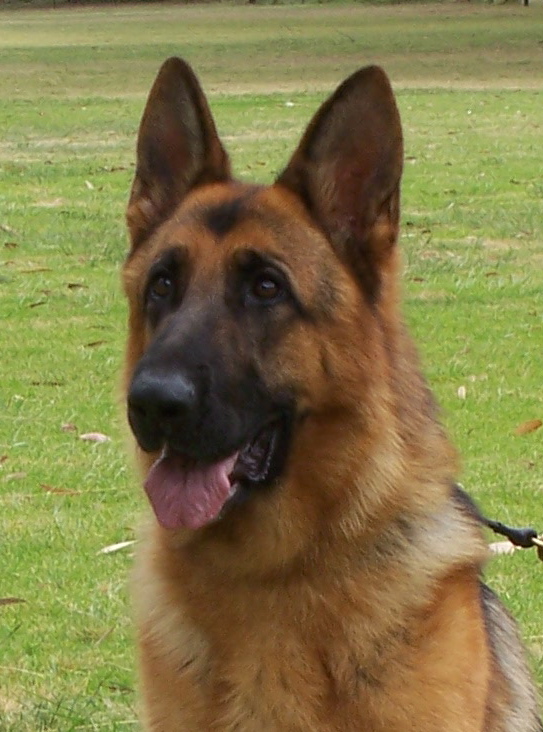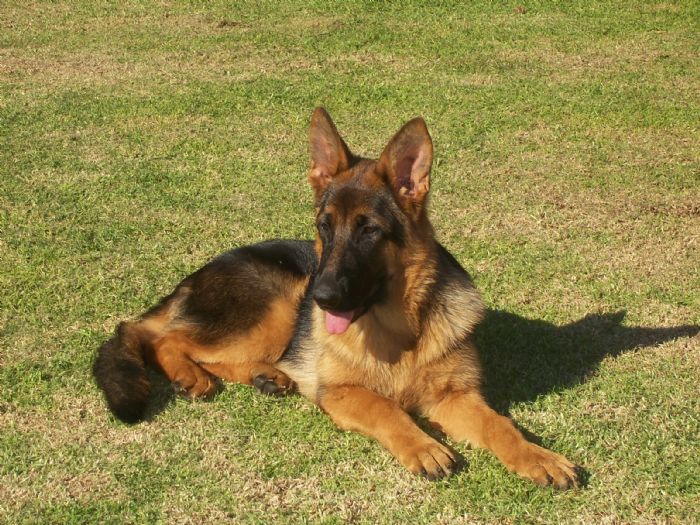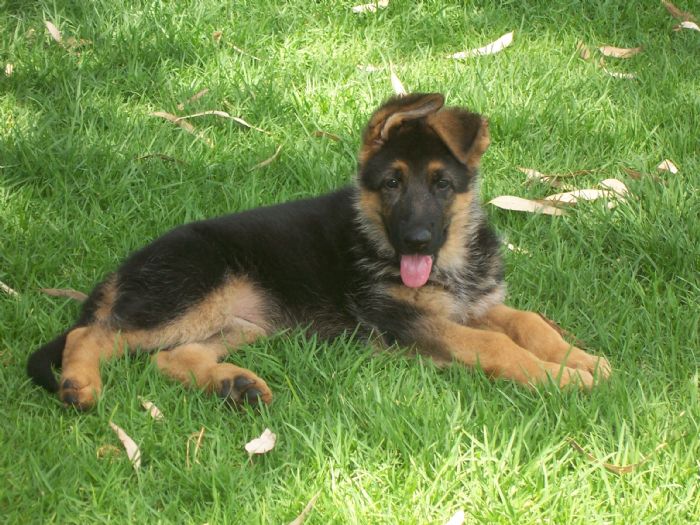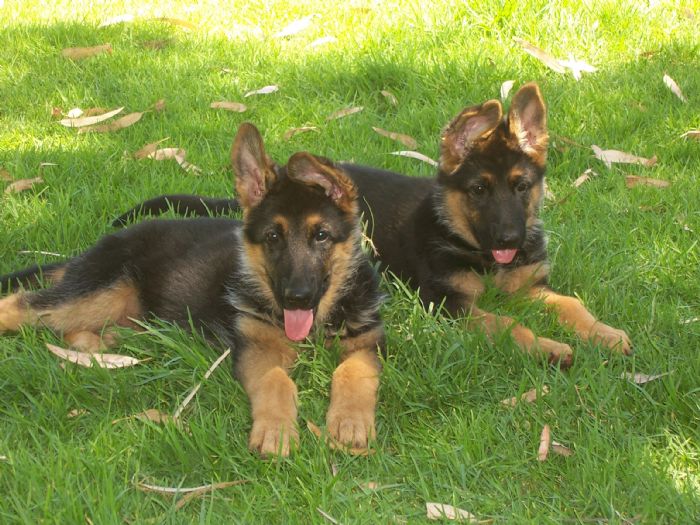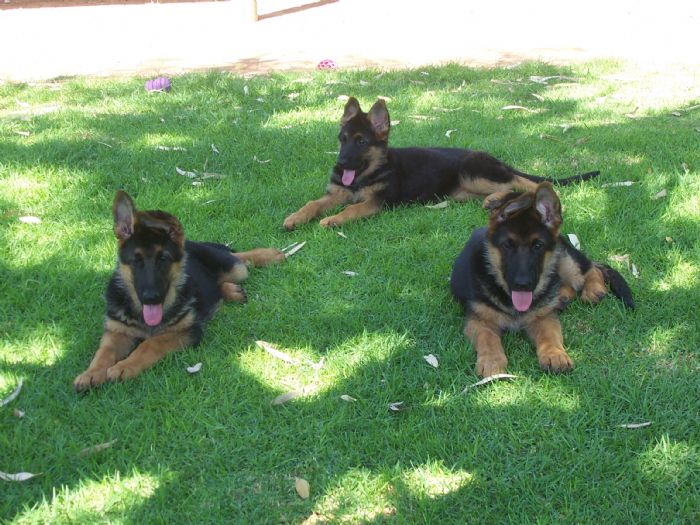 Above: Emmy at 9 wks Emmy on left & Bubby 10 wks Emmy left, Bubby & Ozzie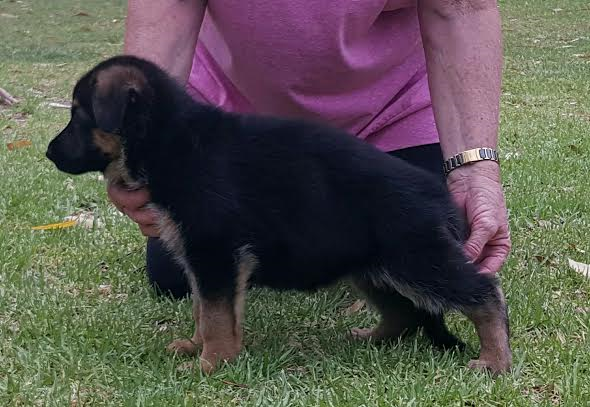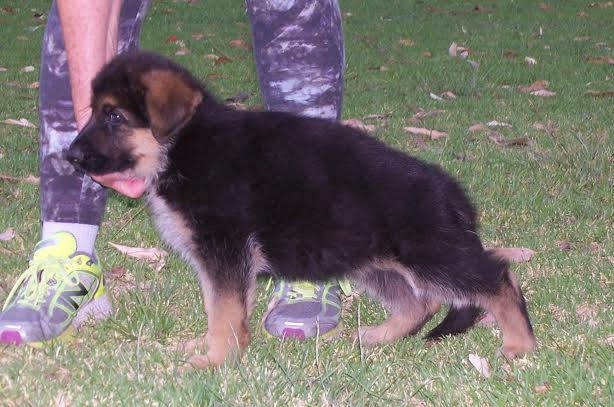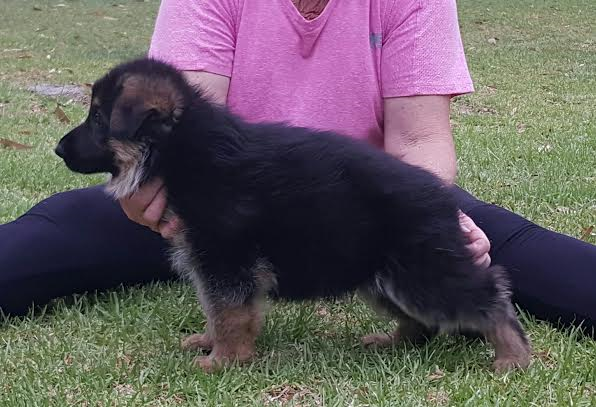 Above photos. 4 of the 6 puppies from Emmy's first litter born 13.1.16 sired by Labo
Top left Hotty (ours) top right Star (NSW) bottom left Romeo (ours) bottom right Errol (Hobart)
These 4 outstanding puppies are in show homes
"PIXIE"
Our beautiful Pixie had her babies on 27th August 2016. We'll be keeping two girls from this very
special litter sired by Labo.
LABO is the only imported German Shepherd to have been awarded the VA show grading 4 consecutive years in Germany,
2012-2015. This is Pixie's second litter. Her first litter was born in December 2013. Pixie is of outstanding quality and
received the highest show grading now possible in Australia, Excellent Merit in 2015.
Pixie has her own page which includes her show results. Her sire is our Dutch import Vegas von Dongmiran, who also has
his own page.
Pixie below. She has been shown 3 times in 2016 for: 2 Firsts, 1 Second, 1 Challenge BItch, 1 Reserve Challenge Bitch and two Runner Up Best of Breed.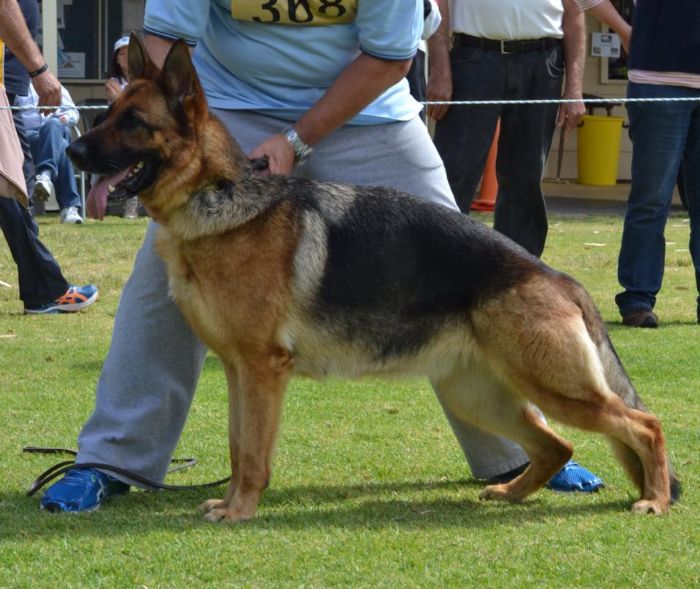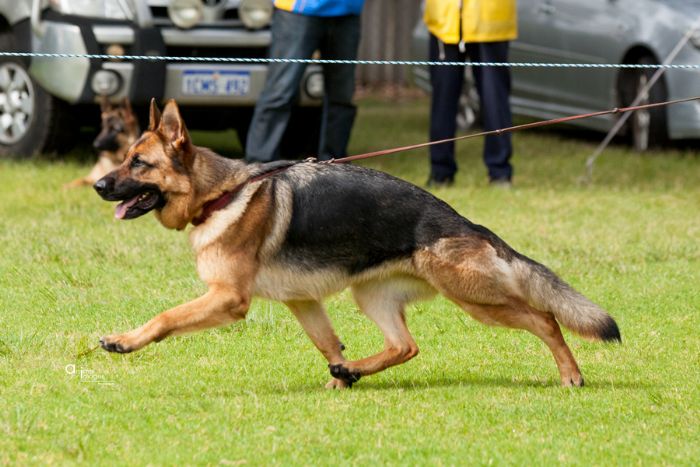 Above: Alderhaus Queen Pixie Vegas ("Pixie")
SORRY ALL PUPPIES ARE SPOKEN FOR. WE'LL BE KEEPING THE 2 GIRLS FOR SHOWING. (Yahna and Yasmin)
1.9.16. Below. Babies are now 5 days old. Pixie enjoyed some BBQ chicken tonight. We feed the mothers anything they'll
eat when they have babies if they're off their food, be it fillet steak, chicken breast, pork or mince. (All cooked of course)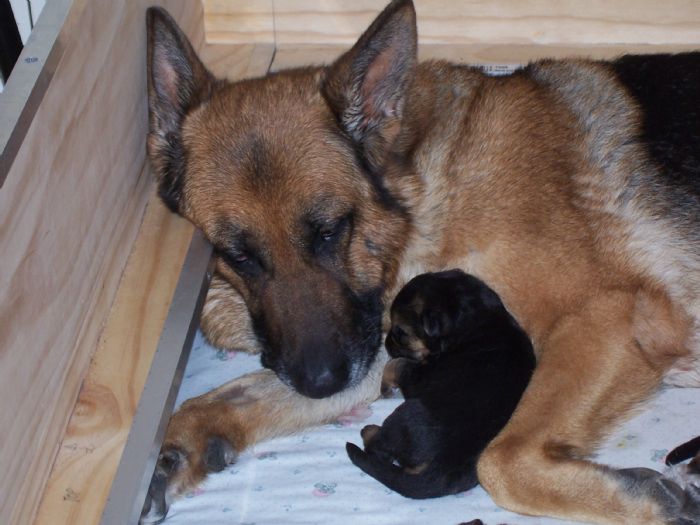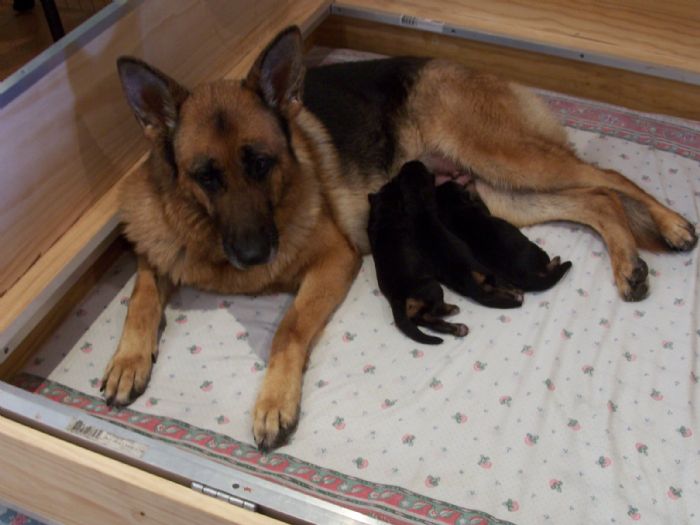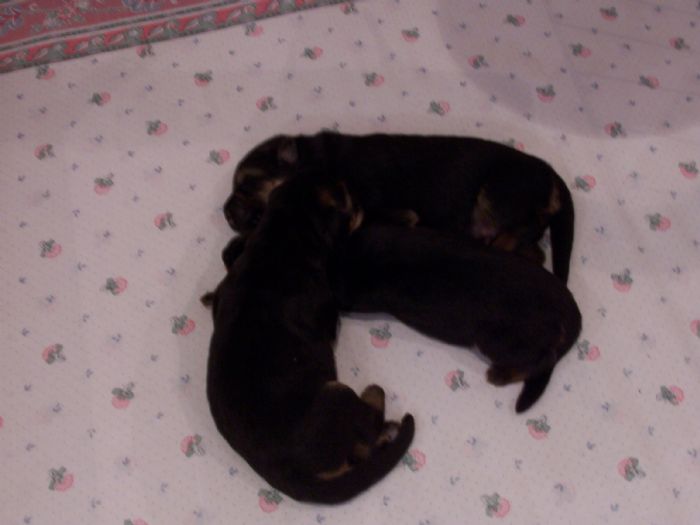 I had to share this beautiful photo above of Pixie with one of her babies. Doesn't it melt your heart?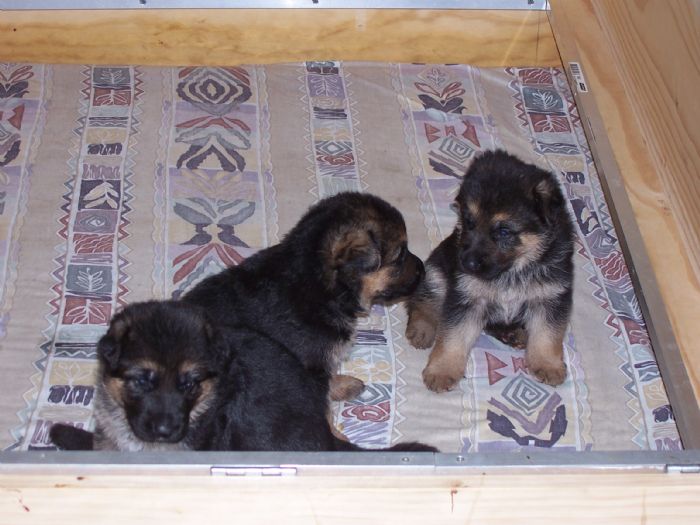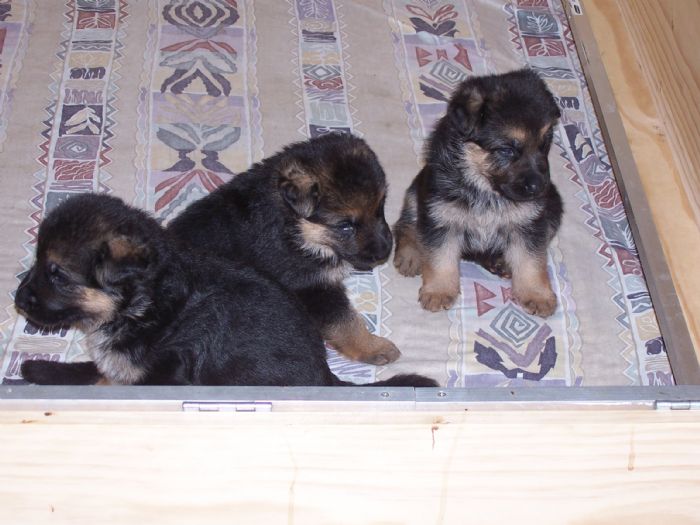 Above. 24.9.16. 4 weeks today. Babies are eating really well, licked the bowl clean! The darker girl climbed over the low
edge of the whelping box today, time to make it higher!
________________________________________________________________________________
HOW OUR PUPPIES OUR RAISED
OUR PUPPIES ARE EXPERTLY AND LOVINGLY RAISED IN OUR HOUSE AND NOT IN KENNELS SO WE CAN KEEP A
CLOSE EYE ON THEM AND THEIR MOTHER. THEY ARE FREQUENTLY HANDLED AND PLAYED WITH AND THEY HAVE
MANY TOYS. THEY GET USED TO ALL THE HOUSEHOLD NOISE INCLUDING PEOPLE TALKING AND THE RADIO AND
TV. WE GIVE OUR YOUNG PUPPIES THE BEST START THEY CAN GET. IT'S THEN UP TO YOU THEIR NEW OWNER TO
CONTINUE ON WITH REGULAR HANDLING AND SOCIALISING. OUR PUPPIES ARE CONFIDENT, HAPPY AND WELL
ADJUSTED WHEN THEY LEAVE US, SO PLEASE FOLLOW OUR ADVICE ON SOCIALISING WITH OTHER PUPS, FRIENDLY
DOGS, CHILDREN AND ADULTS TO KEEP THEM THIS WAY. IT'S AN ONGOING PROCESS TO TRAIN AND SOCIALISE
YOUR PUPPY AND IT REQUIRES COMMITMENT AND DEDICATION FROM YOU AND OTHER MEMBERS OF YOUR
FAMILY.
PLEASE DON'T BE RESPOSIBLE FOR RUINING YOUR PUPPY'S TEMPERAMENT AFTER THE HUNDREDS OF HOURS
AND HARD WORK WE HAVE PUT INTO OUR PUPPIES. YOUR PUPPY WILL NEED REGULAR SOCIALSING AND BASIC
TRAINING FROM THE WEEK YOU GET IT HOME.
PHOTOS BELOW: OUR PUPPIES ARE RAISED IN A WHELPING BOX UNTIL ABOUT 3 WEEKS OF AGE. THEY ARE KEPT
WARM WITH SOFT BEDDING AND A HEATER LAMP AT A CONSTANT TEMPERATURE FOR THE CRITICAL PERIOD UNTIL
THEY ARE AROUND 12 TO 14 DAYS OLD. THEY NEED FREQUENT CHECKING AROUND THE CLOCK AND I GET VERY
LITTLE SLEEP FOR THE FIRST FEW WEEKS. THE ROOM IS KEPT AT A CONSTANT TEMPERATURE OF ABOUT 23 TO
24 DEGREES WITH AIR CONDITIONING. THE CORRECT TEMPERATURE FOR VERY YOUNG PUPPIES IS PARAMOUNT
AS THEY CAN'T CONTROL THEIR OWN BODY TEMPERATURE FOR THE FIRST 2 WEEKS. A COLD PUPPY WILL
RAPIDLY LOSE ENERGY AND THE ABILITY TO SUCKLE OFF IT'S MOTHER.
ONCE OUR PUPPIES GET TO AROUND 3 WEEKS, THEY GO INTO A WIRE PEN IN OUR LIVING AREA. THIS IS WHERE
WE TRY TO TRAIN THEM TO GO TO THE TOILET ON SHEETS OF NEWSPAPERS SO THEY STAY AS CLEAN AS POSSIBLE.
THERE WILL BE ACCIDENTS ON THEIR BEDDING BUT THEY USUALLY GET THE HANG OF IT WITHIN A FEW DAYS. WE
START FEEDING OUR PUPPIES SOFT PUPPY FOOD AT AROUND 3 WEEKS OF AGE. THEY ARE FED 3 TIMES A DAY.
TOILET TRAINING, FEEDING PUPPIES, CHANGING THEIR BEDDING, KEEPING THEM CLEAN, PLAYING WITH THEM AND
PUTTING THEM OUT IN THE SUNSHINE TO PLAY ON THE GRASS AND THEN TAKING THEM BACK INSIDE WHEN IT GETS
TOO HOT OR TOO COLD IS VERY TIME CONSUMING AND AT TIMES EXHAUSTING. BUT WE SPEND MANY HOURS A DAY
WITH OUR PUPPIES TO KEEP THEM HAPPY AND CONTENT TO ENSURE THEY GET THE VERY BEST START POSSIBLE.
WE ARE VERY PROUD OF THE BEAUTIFUL PUPPIES THAT WE BREED AND OFFER FOR SALE.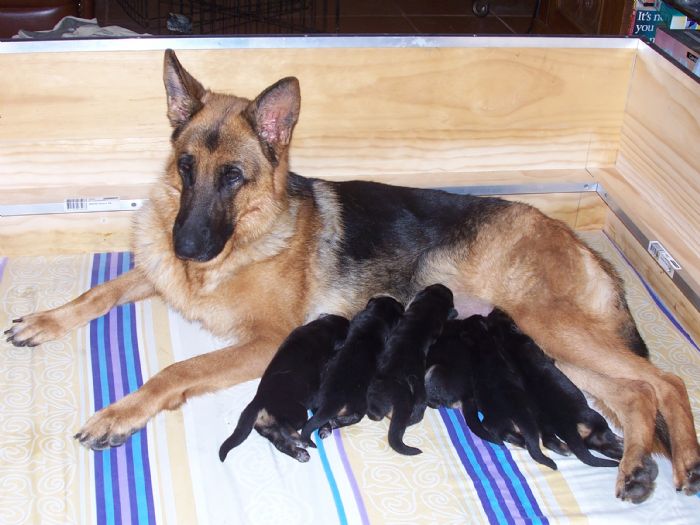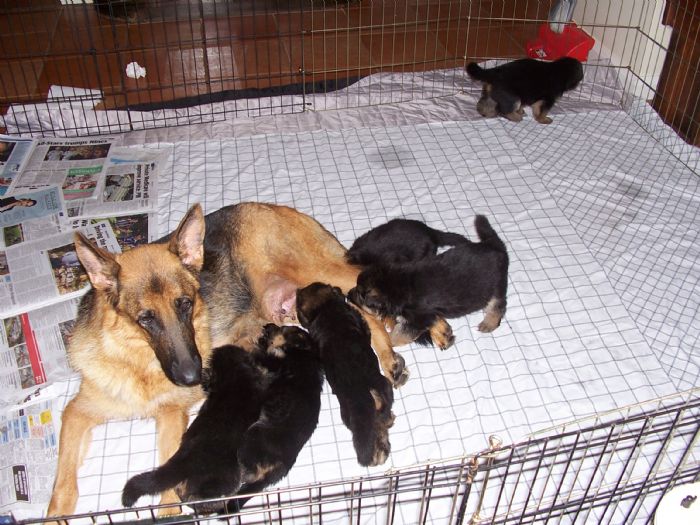 Above: How our puppies are raised, from birth to around 4 weeks. When around 4 weeks of age when the weather is not too
hot or too cold, they spend most of the day until late evening outside on the veranda. This leads on to a lovely large grassed
puppy yard off our living areas where we can see them through two sets of large glass sliding doors. If hot, they stay inside
in air conditoning until it cools down, then they go outside to play where shade is always available.
IMPORTANT INFORMATION. From feedback I'm getting regularly from people looking for puppies, there
seems to be a shortage of puppies in Perth from "reputable registered" breeders. Even if you don't order a
puppy from us, I suggest you go on someone's waiting list to avoid a lengthy wait. Most litters are fully booked
before the puppies are born.
​
OUR AIM: PLEASE READ.

We are dedicated to breeding premium German Shepherds. Our breeding program
consists of males and females from proven bloodlines and our imported sires carry some of the best producing
bloodlines in the world. Every litter is planned with the intentions of producing high quality dogs. ALL our breeding
bitches have been sired by one of our imported males.
We get a lot of enquiries from people saying "we just want a pet, we don't want a show dog". But just because we sell
you a show potential puppy with world class genetics does not mean you have to show it. However, it may mean your
dog will inherit fewer genetic problems. It may also possess intriguing beauty, above average conformation, strong
nerves, and a well adjusted temperament.
In fact MOST of our puppies go to family homes and are not shown, except for the puppies we keep for showing. Our
aim is to breed the best pups possible for us, as well as a loving family companion for you.
The overall quality in our litters is very high and we don't tend to breed "pet quality" puppies. None of the reputable
breeders would be happy with breeding a majority of "pet quality" puppies. Although breeders may at times have
puppies who we don't feel have "show potential" but the reasons for this would be subtle and not obvious to puppy
buyers. Breeders set a very high standard as to what puppies we keep and show.
When we choose sires for our bitches, we choose only top stud dogs who compliment our bitches, with the aim of
improving the quality of the breed through every generation.
ALL our breeding dogs have official hip and elbow passes through either the German Shepherd Dog Council of Aust
Hip and Elbow Scheme, or in the case of our imported males, through a recognised overseas scheme. Dogs must be
over 12 months of age to be able to participate in these schemes. Breeders DO NOT get puppies x-rayed as their hips,
and especially elbows, are not fully developed until around 21 weeks of age. Only the parents are x-rayed.
Our breeding program is focused on:
Proven genetics
Above average body construction
Soundness
Rich colour and pigmentation
Vigor and sound temperament
and of course good looks!
AN INTRODUCTION TO THE BEAUTIFUL GERMAN SHEPHERD DOG
German Shepherd Dogs are consistently in the top three or four most popular breeds in the world, and are
known for their intelligence, good looks, nobility and loyalty. German Shepherds were originally developed
as a sheep herding dog.
Because of their size, strength, intelligence and obedience capabilities, they are often used by the Police
and the Military and are also used in search and rescue work around the world due to their keen sense of
smell.
The German Shepherd is a very devoted and versatile dog, and their popularity makes them highly
desirable and sought after as family companions, obedience or agility dogs competing in competitions, or show/breeding dogs.
BETWEEN MYSELF HERE IN PERTH, AND OUR PARTNERS WITH SOME OF THE IMPORTED MALES, JOHN AND LEE
MARTENS FROM AIMSWAY KENNELS IN SYDNEY WHO HAVE BEEN BREEDING FOR OVER 30 YEARS, WE HAVE
PUPPIES AVAILABLE ON A REGULAR BASIS. THERE IS A LARGE DEMAND FOR OUR QUALITY VERY WELL BRED
PUPPIES. WE GET PUPPY ENQUIRES EVERY WEEK, SOMETIMES SEVERAL A DAY. AS NEARLY ALL OUR MAGNIFICENT
IMPORTED MALES LIVE IN SYDNEY WITH JOHN AND LEE, PERTH BUYERS WOULDN'T GET THE OPPORTUNITY TO BUY
A PUPPY FROM OUR IMPORTS UNLESS JOHN AND LEE SENT THEIR PUPPIES TO PERTH BUYERS. WE ARE PARTNERS
WITH 8 MALE IMPORTS SINCE VEGAS CAME FROM HOLLAND IN 2010. ALL SIRES OF OUR EXPECTED LITTERS CAN
BE SEEN UNDER 'MALES' ON THE INDEX. YOU CAN ALSO GO TO 'PROGENY PAGES' OF OUR IMPORTED MALES TO
SEE A SMALL SELECTION OF PUPS FROM THEIR PREVIOUS LITTERS.
JUST A LITTLE ABOUT MYSELF. I HAVE BEEN BREEDING SINCE 1972, AND HAVE BRED OVER 150
LITTERS. I am the longest registered breeder of German Shepherds in WA. My dogs and puppies are my
life long full time hobby. I am the only breeder in WA whose dogs over the years have won 5 National
medals. We are very proud of this achievement.
LITTER BORN 13.6.15
OUR LITTER FROM GOLDY & PEPE WAS BORN 13th JUNE 2015.
WE HAVE KEPT ALDERHAUS VIVACIOUS BRIANA ON RIGHT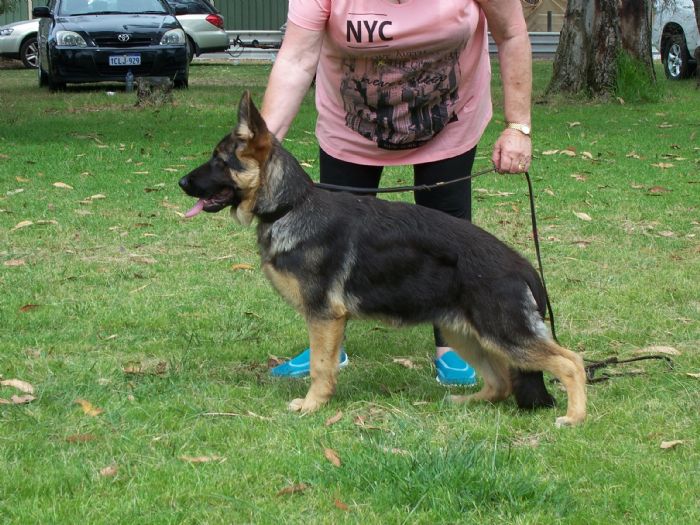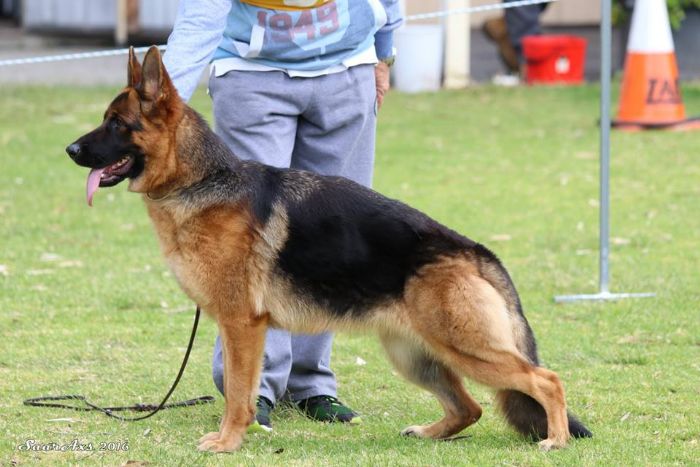 Taken 14/6, when 2 days old. Briana at 4 mths (1.11.15) Briana at 14 mths (21.8.16)
Goldy's beautiful daughter Alderhaus Vivacious Briana above centre at 4 months, and on right at 14 mths,
from litter in photo above left. We are keeping Briana for showing and possibly a litter when old enough.
Briana was 3rd place at only 4 months of age at her first show on 25/10/15 under well known judge from
Germany. Briana was awarded First in 4 shows in a row between April and June, including Best Puppy in
Show on 30.4.16. She was awarded 2 Seconds at the 2 shows on 20th & 21st August. Briana was named
in loving memory of my beautiful youngest brother Brian who passed away in July 2015, only 5 weeks after
Briana was born.
OUR PUPPIES ARE RAISED IN THE HOUSE AND NOT IN KENNELS.
Our puppies are expertly raised by a caring breeder with over 40 years experience. Our pups are born
and raised in our house in our purpose built air conditioned/heated puppy room only metres from
our bedroom, and not in the kennel block. We keep a very close eye on mother and babies and are
constantly checking them, especially in the critical period for the first 14 to 21 days after they are born.
They are carefully monitored around the clock as we need to ensure that all puppies are drinking
properly off their mother and are thriving. We get very little sleep! Lee in Sydney also raises her
puppies in her house. DOG BREEDING SHOULD NEVER BE COMPROMISED.
Once the puppies are old enough to go outside to enjoy some sunshine, at around 3 to 4 weeks, they
go out of their room onto a big covered veranda that leads onto a very large grassed yard where I can
see them through 2 large glass sliding doors. They spend their days sunnung themselves, playing or
just napping. They spend time inside with us daily to get used to various noises and the TV. Their toy cpllection is HUGE and gives them plenty of stimulation and they play for hours outside in the fresh
air. Our puppies get lots of cuddles and playtime with us, friends and puppy buyers. They are not put
away at night until quite late. On very hot days they rest in their air conditioned room or in the TV/lounge room with me until the outside temperature cools down a little. We don't expose our
young puppies to very cold or high outside temperatures. Our puppies are well socialised and we
expect the people who have ordered a puppy to visit at least once or twice a week so all puppies get
used to having many different people and children around them. You can read more about me in
ABOUT US (see the left hand index, second heading from top)
See photos of our puppy facilities and our lovely kennel complex under "About Us-Our Kennels"
We do our best to give our puppies the best start in life as far as their nutrition and temperaments go, before
you take them at 8 weeks to their new homes. However there is only so much breeders can do in a short
amount of time. We strongly recommend you enrol your puppy in a 4 week Puppy School program at your local
Vets as soon as you know the date you are getting a puppy, and puppy should attend Puppy School within the
first week of your getting him/her. This will give you and your puppy a great start.
SOMETHING YOU SHOULD BE AWARE OF. Dogswest (or The Canine Assoc of WA) has a ruling that
bitch can't have more than 6 litters unless a Vet issues a health certificate for fitness for breeding for
that bitch for one final litter. REALLY??? A breeder would actually want to put a bitch through 6 or 7 litters!!!??? NO bitch needs to have that many litters! This is my own personal opinion. We have
bitches here who are now retired from breeding after only ONE litter. We have another bitch who had
3 litters but only resulted in a TOTAL of 7 pups from 3 litters. We also have other bitches who are 4
and 5 years old who have not even had one litter yet. Some of our bitches will never have any litters.
Our bitches are not "puppy machines" unlike some others.
It's your right to ask breeders how many litters a particular bitch has previously had. Some breeders
are claiming their bitches "are not puppy machines" but in fact some of their bitches have had 5, 6
or even 7 litters! It's also your right to ask the breeder WITHOUT PRIOR NOTICE to show you where
the puppies live. Their usual housing IS NOT in a nice grassed area in a small wire pen under a tree.
This is only where you are "allowed" to view their puppies. This should sound warning bells.
OUR RESULTS SPEAK FOR THEMSELVES!
For 3 consecutive years, our young female pups have won "TOP PUPPY BITCH OF YEAR" meaning
they are the best of their age (6-12 month class) for the following years:
2010 Alderhaus Our Evette (sired by Mika)

2011 Alderhaus Our Evette also won "Top Intermediate Bitch of Year" 12-36 mths class

2012 Alderhaus Queen Pixie Vegas (sired by Vegas)

2013 Alderhaus Shes Penny Pitstop (sired by Homer)
Proving that our careful planning and selective breeding of our quality females to our imported males
gives us the desired results, which is breeding puppies of outstanding quality, looks and
temperament.
At the 2016 National in Sydney, a young female "Aimsway Ripepe" (Groovy) who I am part owner
of won the 9-12 month female class. She is sired by Pepe and was bred by John and Lee from
Aimsway Kennels in Sydney. Groovy below: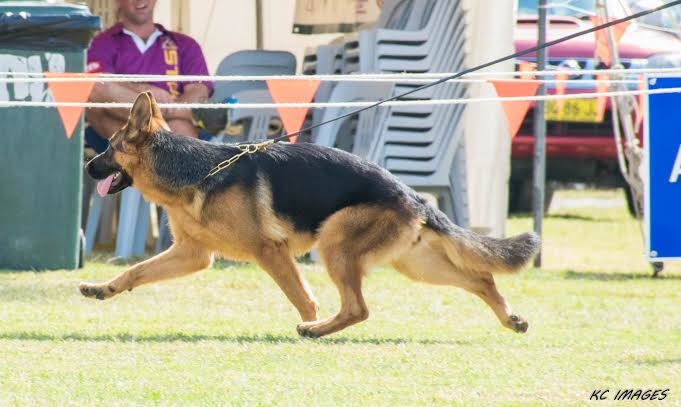 Our dogs and pups are consistently placed in the top 3 in their respective classes at German
Shepherd specialty shows in Perth.
WHO WILL OUR PUPPIES SUIT?
Our puppies will suit a vast range of people with various lifestyles. However if we don't think your circumstances are suitable for a puppy at the time you contact us, we will let you know. If everyone in the household works long hours and are away for 8 or 9 plus hours a day, this is probably not ideal for a young puppy. We are very selective about where we place our puppies. You must also have adequate time and space for a rapidly growing puppy. If you have another dog you must be 100% sure it will be OK with a young playful puppy that will at times chew on it's legs, tails, ears etc.
If you are not 100% sure, then unfortunately we cannot sell you a puppy. We take great pride in breeding quality, very beautiful, loyal companions of which the majority of our puppies are sold to families or couples, even though most of our litters will have show potential puppies. Rarely do our litters have "just pet quality" puppies, due to our very high standard of breeding. Our puppies will suit anyone just wanting a companion they can take for walks, or to do basic obedience, or even participate in competitions for show, obedience, agility etc. Please let us know what you want, and we will help choose that special puppy for you!
SOCIALISING YOUR PUPPY IS VERY IMPORTANT!
Regular socialising of your puppy with friendly dogs and other puppies, children and adults is very important
from an early age if you want a well mannered, well adjusted 4 legged companion. This needs to be done
from the first week you get your puppy home, once he or she has settled in. Basic obedience lessons are also vital.
We also recommend you join the German Shepherd Dog Assoc. or another dog obedience club where your puppy will meet lots of people, puppies and dogs of various ages. There are training grounds North of the River at Otago Park Craigie and South of River at the headquarters in Passmore Street, Southern River.
VERY IMPORTANT! Owning a puppy is a life long commitment and requires on going training and regular socialising. Owning a dog IS NOT part time. If you are not prepared to follow our guidelines and suggestions re training and socialising your puppy ON A REGULAR WEEKLY BASIS, please do not contact us. It is not sufficient to do full time training with your puppy at home. This may lead to behaviour problems with other dogs, people and children. Your puppy needs regular contact with people and children it doesn't see on a regular basis, as well as other puppies and friendly dogs for it's temperament to remain happy and friendly. This includes regular walks to the local shops and visits to dog friendly parks (always on a leash) where your pup can be patted by children and adults. It only takes a short time, sometimes just a few weeks, for a puppy to become unsocial with people and other dogs. PLEASE DO NOT LET THIS HAPPEN to the beautiful friendly good natured puppy we sold you at 8 weeks of age.
WHEN CAN YOU VISIT OUR PUPPIES?
We usually allow our puppy buyers to visit the puppies when they are around 4 to 5 weeks of age. However we don't allow young children to pick up our puppies as they can easily be dropped and hurt. When you visit please don't wear good clothes as you will be expected to sit down, handle and play with the puppies!
** Please read all the info on this page if you are thinking of placing an order with us. It's a condition of us accepting deposits that this page is read in full, and also our Questionnaire towards top of this page is answered. Thank you.
ABOUT "PEPE". Pepe was imported by us from Germany in September 2013. In 2012 at the world German Shepherd Show in Germany, Pepe was awarded 16th place in a huge class of 130 males (12-18 mth class) He is from one of the top "proven and officially awarded" breeders in the world. At the 2015 National Show in Melbourne in May, Pepe's eldest progeny was only 18 months old. His progeny dominated the Top Ten placings in the majority of the youngest classes up to Junior (12-18 mths.) Pepe sired 5 CLASS WINNERS, 3 SECOND PLACE GETTERS and 3 THIRD PLACE GETTERS. An amazing achievement for a relatively new stud dog to Australia.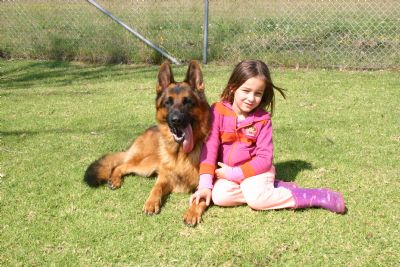 Above photo: "PEPE" and friend at first meeting in Sept 2013
TOP QUALITY LITTER, BORN 13th JANUARY 2015. See photos below.
THIS LITTER WAS OUTSTANDING AND WE HAVE KEPT 2 PUPPIES FOR SHOWING AND WE HAVE A MALE IN PARTNERSHIP WITH FRIENDS IN TASMANIA. EMMY IS A SENSATIONAL MOTHER. THIS WAS HER FIRST LITTER.
The mother of this very special and exciting litter is our beautiful "Alderhaus Pixies Emilee" (EMMY) in photos below. She is a daughter of of beautiful Alderhaus Queen Pixie Vegas (PIXIE) and PEPE. This is Emmy's first litter. Emmy has a wonderful temperament and she loves everyone. Her mother Pixie also has an impeccable temperament.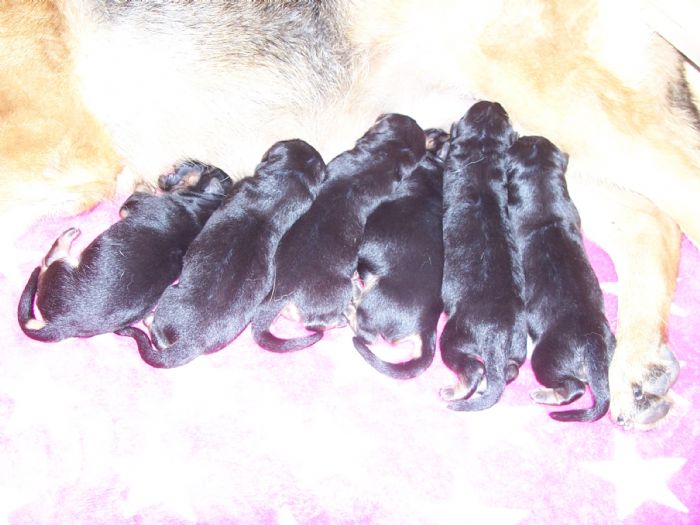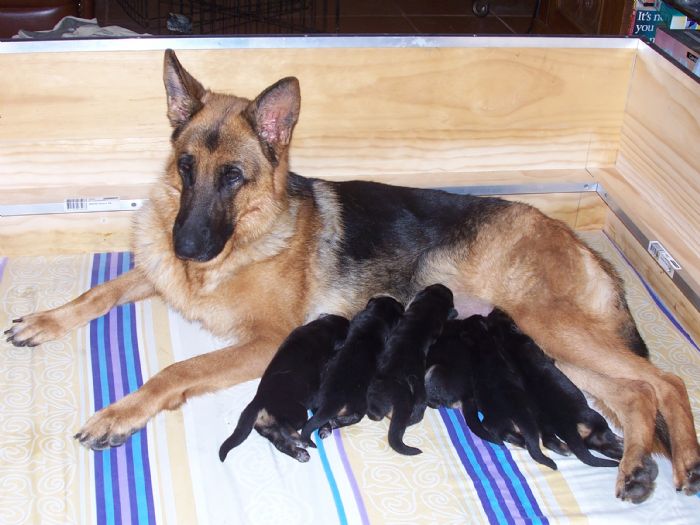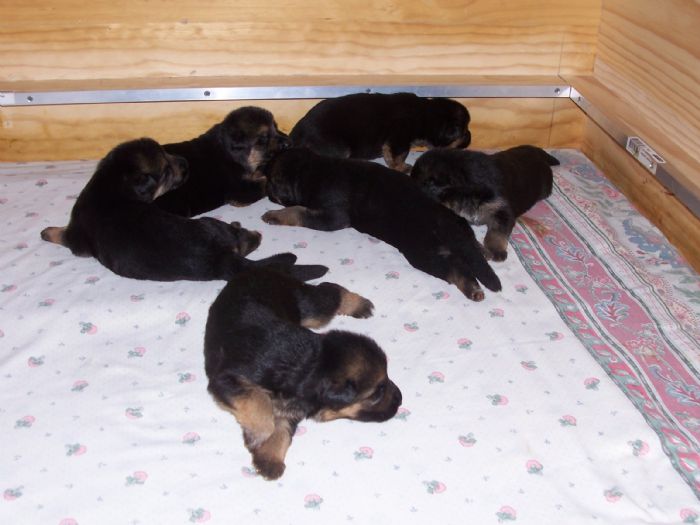 EMMY'S BABIES ABOVE LEFT, 13/1/16, THE DAY THEY WERE BORN. Another historic moment for Alderhaus Kennels as well as the breed in Australia. This is Labo's second Aussie litter to date and his first to be born in WA. (red heater lamp is on so photo is not true colour) CENTRE PHOTO, Emmy & babies 6 days old. PHOTO ON RIGHT, Emmy's babies 14 days old and going great. Emmy is a fantastic first time mother. Emmy has her own page, see photos and info under Females on left side index, scroll down and click on Alderhaus Pixies Emilee.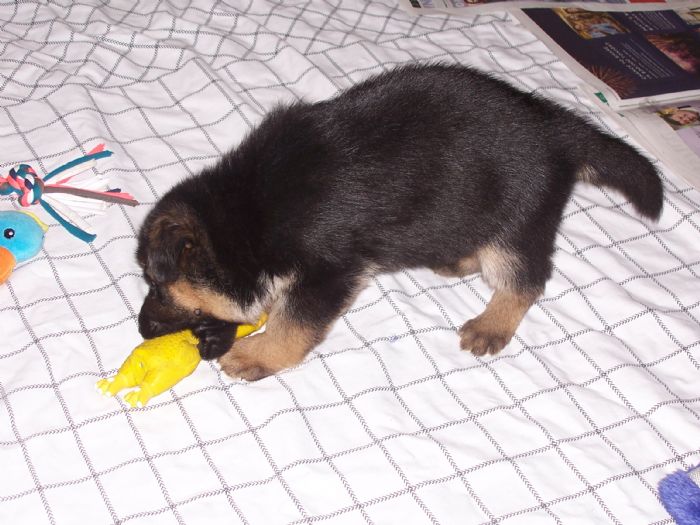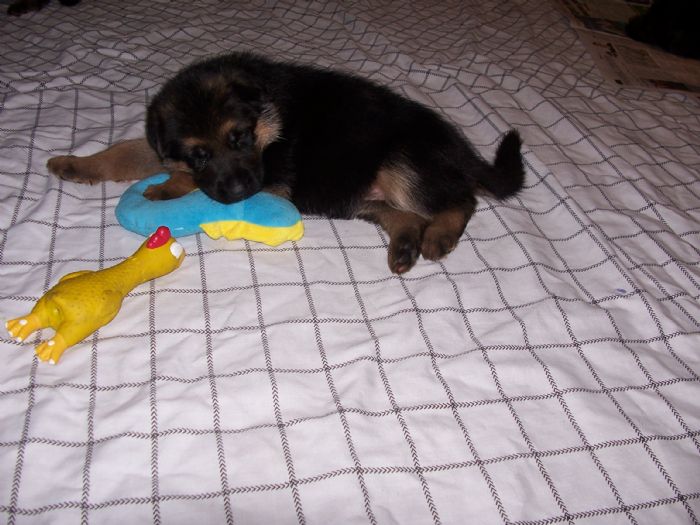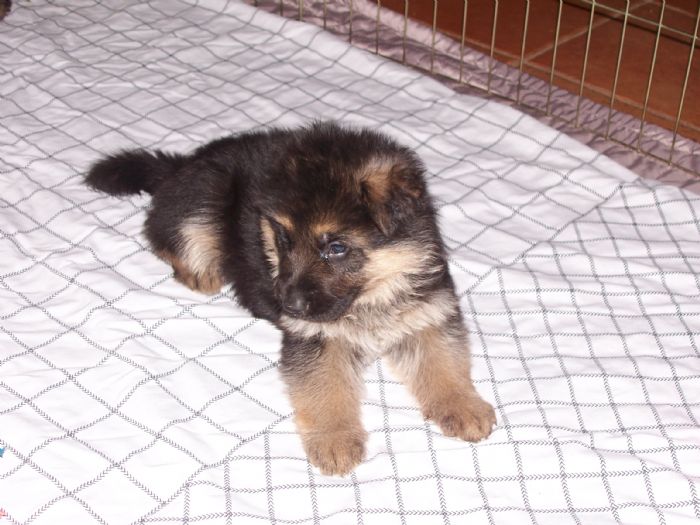 Above: Emmy's babies at nearly 5 weeks, and looking stunning. The male we kept is on far right
IMPORTANT INFORMATION
THERE ARE NOW ONLY APPROXIMATELY 12 to 14 BREEDERS OF GERMAN SHEPHERDS IN PERTH. ONE OF PERTH'S MOST PROMINANT BREEDERS MOVED TO VICTORIA IN APRIL 2015, SO THERE IS NOW AN EVEN BIGGER SHORTAGE OF PUPPIES FROM REPUTABLE "REGISTERED" BREEDERS AND SOME OF THE LONG STANDING BREEDERS HAVE NOW RETIRED FROM BREEDING. MOST BREEDERS USUALLY HAVE WAITING LISTS SO IT'S RECOMMEDED YOU GO ON SOMEONE'S WAITING LIST AS SOON AS POSSIBLE.
OUR GUARANTEE: If you are not completely happy with your puppy the day we arrange collection, we will refund in full, any money you have paid us towards your puppy. In 45 years of breeding and selling pups, no one has ever gone home without a puppy after placing a deposit!.
HOW OUR ORDERS AND OUR PUPPY ALLOCATION SYSTEM WORKS.
You will need to fill out our QUESTIONNAIRE be on our waiting list after paying a $500 deposit. Most of our puppies are booked before they are born.
I have 46 years of breeding and showing experience and have accumulated a vast amount of
knowledge over that time. You can be confident of buying a quality well bred puppy from us in Perth.
However as I now only breed on a limited scale, you can be assured of getting a quality well bred
puppy raised by our very good friends and partners with the imported males, John and Lee Martens in Sydney.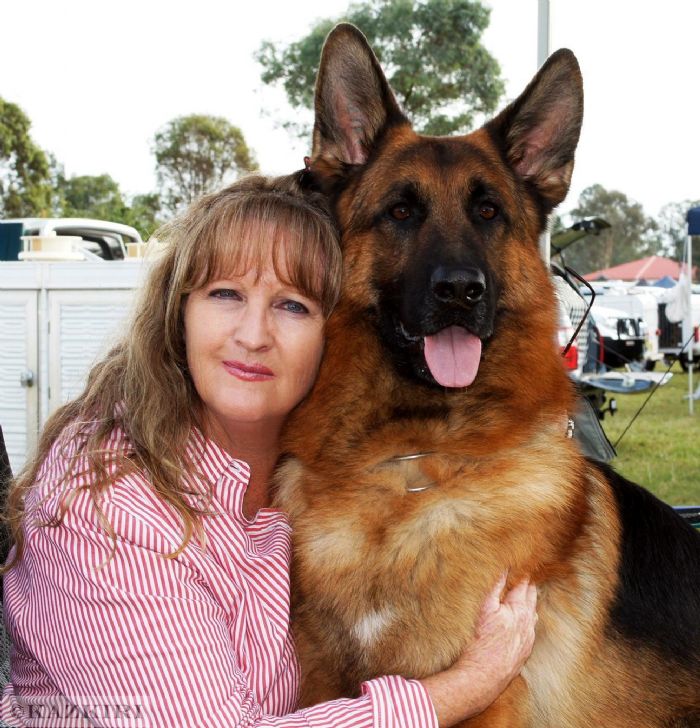 Penny & Fakir, imported from Germany in 2011.
ABOUT OUR PARTNERS WITH THE IMPORTED MALES, JOHN AND LEE FROM AIMSWAY KENNELS IN SYDNEY.
John and Lee have been breeding and showing for over 30 years with great success. They own a beautiful 5 acre
kennel property with many beautiful tall gum trees, where their dogs and puppies have lots of fresh air, and plenty of
room to play and run. They have 75 metre long grass exercise yards as well as many other various size grassed pens
and excercise yards. Their puppies are raised in the house and are frequently monitored. Once old enough, they go
outside in the sunshine to play or nap. The puppies are handled frequently by children and many adults to give them
the best start in life which helps mould them into confidentt happy puppies. I have known John and Lee for over 20
years. We own 6 imported males in partnership. John and Lee were awarded "TOP BREEDER NSW" from 2002-2007.
They are the very proud breeders and owners of the National Gold medal winning male AND female at the 2007
National show. (German judges) This is a fantastic achievement for any breeder. Their credentials speak for
themselves.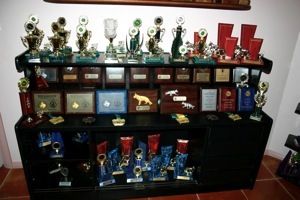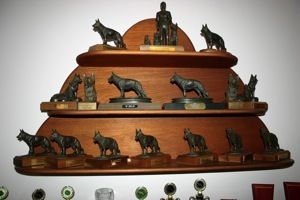 Above are just some of the many hundreds of show trophies, awards and sashes that John and Lee have
won over the three decades they have been breeding and showing. We also have a very impressive collection
of sashes and show trophies that we have been awared over 4 decades.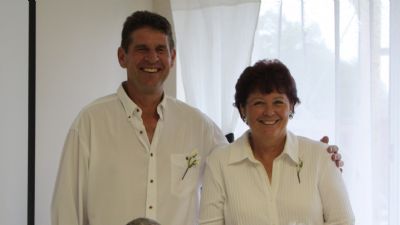 ABOVE: John and Lee Martens from Aimsway Kennels, Sydney.
HOW LONG WILL YOU HAVE TO WAIT FOR A PUPPY? Most of our puppies are sold before they are born or within a week of being born as we take orders months in advance. We get many enquires a week for our puppies, sometimes 3 or 4 a day. We suggest you order asap to avoid a lengthy wait. Most of our new born litters will already have some existing orders. Puppies are allocated in date order of when deposits are received. Where you are on our waiting list is no true indication of how long you will have to wait for a puppy, as we get orders for male and female puppies, and long coat (long stock coat) or normal coat puppies (stock coat) So it depends on what existing orders we have and how many male and female puppies there are in each litter and of what coat type that will determine your wait, which is usually 3 to 4 months. Also some people on our list may not want a puppy for 3 to 6 months or longer, so you would be ahead of them on our waiting list. Most breeders have a similar system. Few breeders would have puppies ready to go at 8 weeks without some prior orders.
PLEASE NOTE: As all puppies look the same at birth regarding the coat length, and most breeders can't tell if there are any long coat puppies until they are around 8 - 14 days of age. So you may not know for sure if there is a puppy for you from a particular litter until we can determine what there is in the way of normal and long coat puppies. Most litters, but not all, tend to have 1, 2 or 3 long coat puppies, with the majority being normal coat puppies.
Once we have a new born litter we notify buyers next in line to say there is a puppy available and we email photos of the mother with her new born babies. Then every 2 weeks or so you get photos of the puppies so you can see how they are progressing. Depending on where you are on our waiting list, you may have a choice of puppies. As we keep puppies from most of our litters, our final selection isn't made until the puppies are around 7 weeks of age. This will apply to most litters, and most other breeders have a similar system. Our puppies can go to their new homes from around 8 weeks of age.
PLEASE NOTE: Our puppies have official certified pedigrees through DogsWest or in Lee's case, DogsNSW. We don't charge extra for puppy's papers. Most of our pups are sold with "LIMITED REGISTER" certificate of registration and pedigree. The only pups we place on MAIN REGISTER are the ones we keep for showing and breeding, unless otherwise agreed, PRIOR to us taking your deposit. You will be asked to sign a clause on the reverse of your puppy's Limited Registration Certificate acknowledging you are aware this restricts your puppy from being shown or bred from unless the breeder otherwise agrees in writing. And then your pup/dog can be transferred to Main Register, which allows breeding and showing. You can still participate in obedience and agility trials on Limited Register.
Most breeders register the majority of their puppies on Limited Register, as showing and breeding is very involved with many schemes to follow and you would need some basic knowledge of showing and handler if you are to have any success in the show ring. Also, breeders only want their very best puppies to be on show and they certainly don't want their beautiful female puppies to be "breeding machines". However, if you would like a puppy for showing, please advise us of this in your initial contact with us and we can discuss it further.
Our puppies are de wormed regularly, Vet checked, vaccinated and micro chipped before going to their new homes. Once we receive your $500 deposit, we email you 5 informations sheets so you can be prepared for your new puppy. The info sheets include a comprehensive diet sheet, info on crating puppy, what toys, leads, collars and brushes we recommend.
ABOUT HIPS AND ELBOWS
ALL OUR ADULT BREEDING MALES AND FEMALES HAVE OFFICIAL HIP AND ELBOW PASSES UNDER THE AUSTRALIAN GSDCA NATIONAL SCHEME, OR IN THE CASE OF OUR IMPORTED MALES, UNDER A RECOGNISED OVERSEAS SCHEME. Although most reputable breeders including us will only breed from dogs with passes, there is no guarantee that every puppy born from every breeder will also have acceptable hips and elbows. In saying this, there are many consecutive generations of hip and elbow passed dogs in all our puppies pedigrees. Genetics are very involved and puppies pedigrees consists of many generations of dogs, therefore breeding isn't fool proof. Some say the perfect dog has never been born!
I have been participating in the x-ray scheme since 1978 and I was one of the first breeders in WA to do so. Every pup we keep is x-rayed at about 6 months of age and every adult we keep has been re x-rayed after 12 months of age and has an official hip and elbow pass.
PLEASE NOTE: It's impossible to know the status of a puppy's hips or elbows when they are sold at around 8 weeks. Hips and elbows are not yet fully formed in young pups and in fact elbows do not fuse until around 19-21 weeks of age. Most breeders will have a refund/partial refund/replacement policy if the breeder's Vet determines a problem after x-rays have been taken.
DO NOT LET YOUR PUPPY BECOME OVERWEIGHT!
Developing puppies MUST be kept very lean until they have stopped growing at around 12 months of age. If you think your puppy looks too lean, then it's probably the correct weight for it's age. For your puppy's sake, too lean is far better than too fat. We also only feed LOW PROTEIN kibble to pups under 12 months. The protein level should be around 20 - 23% MAXIMUM. Your puppy can go on a slightly higher protein level once it has turned 12 months, if it is fairly active. Usually protein levels of around 24 - 26% is adequate for the average family dog once it has reached 12 months. The protein, fat, fibre levels etc are on every brand of dog kibble.
EXERCISING YOUNG PUPPIES
Puppies under 12 months of age must never be allowed to run beside a person jogging or running, or beside a bicycle. It takes up to 12 months of age for a puppy to become fully developed and running a puppy or over exercising it can cause damage to ligaments etc. Too much ball throwing and retrieving of toys where pups are running and quickly turning sideways can also cause major damage and your dog may tear a cruciate ligament in the back leg/legs. Corrective surgery is VERY costly and can be thousands of dollars. Walking on a leash once or twice every day for around 15 to 30 minutes is adequate for a growing puppy. Occasional retrieving of toys is OK as long as the toy doesn't bounce every which way, causing your pup to twist and turn suddenly. Please make sure your puppy DOES get adequate exercise on a daily basis otherwise he will become overweight, and BORED.
STERILISING FEMALES OR CASTRATING MALES.
Males have an alternative of a chemical implant to make them sterile for some time. It's similar to a micro chip implant or a vaccination. It only takes a second. And there's no risk of your dog dying under anaesthetic! Ask your Vet about the chemical implant. If you must sterilise your female or male, please wait until they are at least 12 months old. Sterilising can cause a shortened life span, some cancers, thinning of bones etc etc. Try googling "The pros and cons of sterilising dogs".
We do our utmost to breed quality healthy puppies, however genetics being what they are, do not always produce faultless puppies in every litter. Every breeder knows this and at times breeders have to deal with a genetic flaw, some worse than others. For example, a testicle may not have descended (both should ideally be down by 3-4 months) an ear may be a bit soft or not fully erect.
PUPPIES EARS
DO NOT RUB OR PAT YOUR PUPPY'S EARS OR RUB BETWEEN THE EARS ON THE TOP OF ITS HEAD! THIS IS VERY IMPORTANT. ALSO TELL YOUR FAMILY AND FRIENDS THAT THIS IS A NO GO AREA. SOME PUPS HAVE A HARD ENOUGH TIME GETTING THEIR EARS TO STAND ERECT DUE TO TEETHING ETC, SO THE LESS THE EARS ARE TOUCHED THE BETTER. Some pups ears will start to stand erect to some degree from the age of 7 or 8 weeks. However, its quite normal for pups óf 12 to 14 weeks not to have erect ears. However, there should be some movement in the ears by the time the puppy is nearing 4 months. Their ears can change on a weekly basis. One can be up, and the next day it may be down, or both ears may touch in the middle of puppy's head. There are many different ear positions between 10 weeks and 6 months. This is quite normal. Please goolge German Shepherd Puppies" and you will see many different ear carriages even on pups from the same litter.
Please contact the breeder BEFORE the pup is 5 months old if you have concerns about the ears and they can advise you further. Sometimes a couple of weeks with a specially made ear insert glued into the ear/ears will solve this and help give the ear that little bit of strength to stand erect. Please do not leave it to contact the breeder after the puppy is 6 months old as sometimes this can be too late for the breeder to have success with getting the ears up.
The day your collect your puppy you will receive a Puppy Folder containing comprehensive info and diet sheets, vaccination card with micro chip number, and worming details. Prior to collection of your puppy we send you a series of emails with details of what brand of dog kibble to buy, our suggestions of toys, brushes, collars, leads etc to purchase. We leave nothing to chance! We also recommend you buy either a wire pen or wire crate that you can have indoors where your puppy can sleep at night and also have "time out" during the day when necessary. We email you photos of crates/pens, toys , collars etc we recommend.
PLEASE do not isolate your puppy away from the family either in the laundry or garage etc. Puppies need to be with the family and not locked away in a room alone. This will cause puppy to become very stressed and it will cry and howl and be very unhappy. Puppies and dogs need to be part of the family. They need to be cared for as if they were a young child. They rely on you for everything. They also get hot and cold like we do. If you don't intend to have your puppy inside some of the time as part of your family, especially on hot or wet cold days, PLEASE DO NOT CONTACT US.
ABOUT THE SIRES OF OUR PUPPIES. WE HAVE BEEN IMPORTING STUD DOGS SINCE 1999 AND HAVE SINCE IMPORTED 11 MAGNIFICENT MALES. Most of who are owned in partnership with John and Lee from Aimsway Kennels, Sydney. Some of these have now retired from stud duties and are living their lives in luxury. Nearly all of our litters will be sired by one of our imported males. You can see all our imported males on our website under MALES in the left hand index.
We are the only breeders in Australia who own FIVE current imported stud dogs and we are extremely proud of this achievement. To the best of my knowledge, no one in Aust. has ever owned this number of current imported males at any one time. These are our boys: Vegas (at stud in New Zealand) Pepe, Ury , Destroyer and Labo live in Sydney on a 5 acre property. These males are owned in partnership with our very good friends John and Lee Martens from Aimsway Kennels in Sydney, who I have known for over 20 years. You can see our imported males on our website under MALES.
We have gone to a lot of expense (not to mention all the stress!) of importing these boys either from Germany, Holland, Belgium or Italy. Most of our males have had either their sire or grand sire placed amongst the top 3 best males in the world in Germany in the last 8 years. Our puppies are bred from some of the best bloodlines in the world. The puppy you buy from us will be sired by one of our magnificent imported males.
If you have any concerns about your puppy, please get back to us. You have a lifetime of breeder backup. If necessary, we can refer you to our very knowledgeable Vet for his opinion.
I have been breeding registered German Shepherd Dogs longer than any other breeder in WA. My first litter consisted of 10 puppies and was born in Sydney when I was 18 years of age. I have devoted my life to showing and breeding beautiful German Shepherds and my love and passion for the breed has spanned over 4 decades. Please see ABOUT US and OUR KENNELS on the left hand index.
Below are some puppies we have bred in the last few years, sired by Pepe, Mika, Homer and Fakir.
Contact Details
Penny Alder
Forrestdale, PERTH WA Australia
Ph: (08) 9397 0535
Email: [email protected]

Quality German Shepherd Dog Breeders since 1972